Many insects play important roles in our ecosystem, but others are better admired from a distance.
When provoked, some bugs unleash stings giving toxin-induced pain that ranges from mildly annoying to excruciatingly unbearable.
An insect sting can also cause life-threatening allergic reactions in some people.
Here we cover 16 stinging insects to be cautious around, from the notorious Africanized killer bee to the fittingly named cow killer.
You won't soon forget these painful pokes, so avoid riling up these biting bugs at all costs!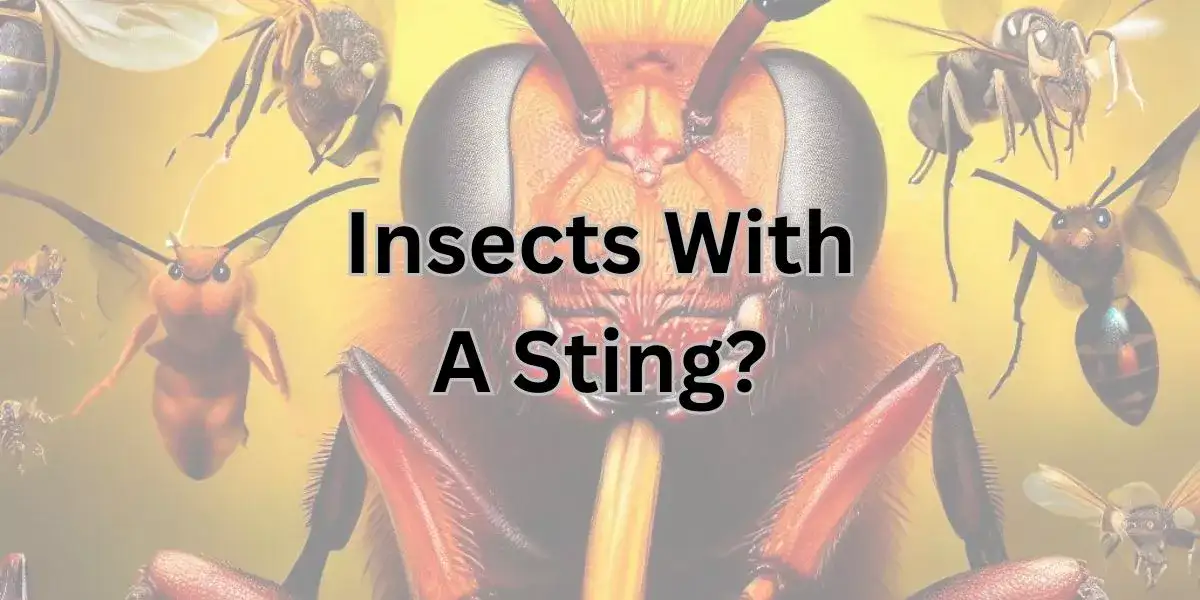 Insects and Arthropods with Stings
Honey Bee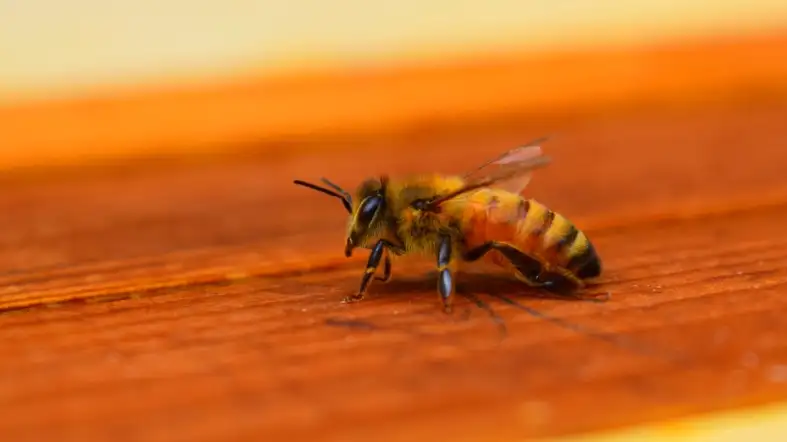 The honey bee (Apis mellifera) is one of the most well-known and important insects in the world.
These industrious creatures play a vital role in the ecosystem as pollinators, helping plants produce fruits and seeds.
Additionally, they are responsible for the production of honey, a delicious and nutritious food enjoyed by humans and other animals.
The honey bee's stinger is a unique defensive tool that they use to protect their colonies.
When the bee feels threatened or senses danger, it can thrust its stinger into the target.
However, the stinger is barbed, which means that when the bee stings, it becomes lodged in the victim's skin.
As a result, the stinging bee sacrifices its life for the greater good of the colony.
This unique feature of the honey bee's stinger is a critical defense mechanism for their hive.
Bumble Bee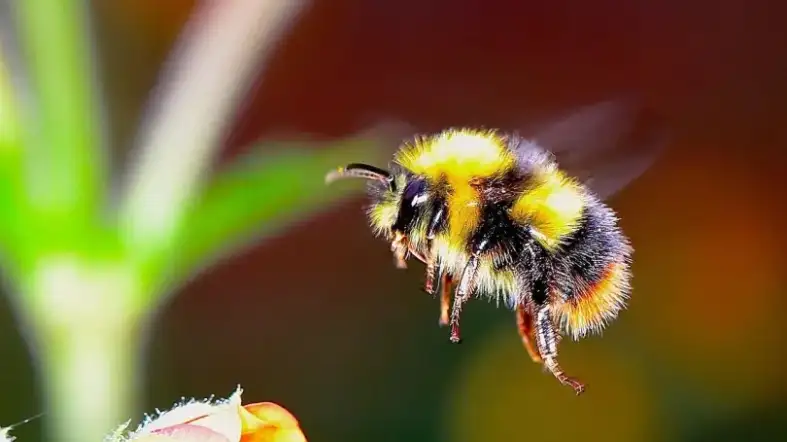 Bumble bees (Bombus spp.) are close relatives of honey bees and share many similarities.
Like honey bees, they are important pollinators, contributing to the reproduction of various flowering plants and crops.
Bumble bees are known for their distinctive appearance, with their robust bodies covered in soft, fuzzy hair.
This hair, called pubescence, helps them collect pollen more efficiently during their foraging trips.
One key difference between honey bees and bumble bees lies in their stingers.
Unlike honey bees, the stingers of bumble bees are not barbed. This means that bumble bees can sting multiple times without the same fatal consequences that honey bees face.
When threatened, bumble bees can deliver painful stings to protect themselves and their nests.
Despite their defensive capability, bumble bees are generally non-aggressive and will only sting if they feel their nest or life is at risk.
Wasps (e.g., Yellow Jacket, Paper Wasp, Hornet)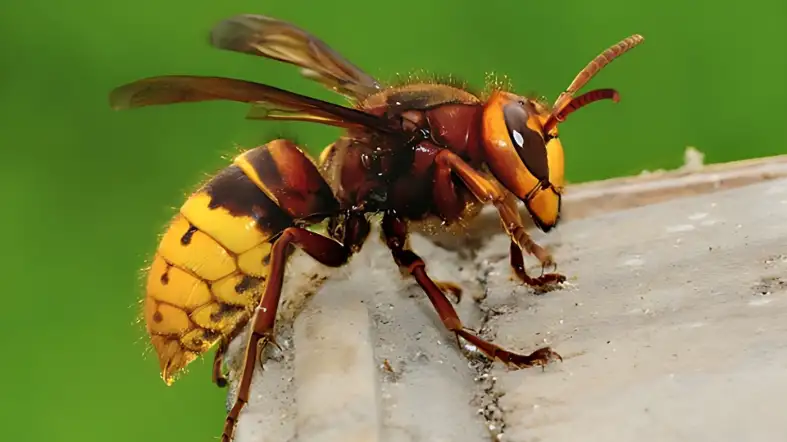 Wasps are a diverse group of insects belonging to the order Hymenoptera, just like bees and ants.
Several species of wasps have developed a reputation for their aggressive behavior and painful stings.
Some well-known examples include yellow jackets, paper wasps, and hornets.
Yellow jackets are social wasps, forming large colonies with a well-defined hierarchy.
When threatened, they can be highly aggressive, releasing alarm pheromones to signal other colony members to join the attack.
Yellow jackets have a smooth stinger, allowing them to sting repeatedly, making them formidable adversaries.
Paper wasps, on the other hand, build open, umbrella-shaped nests and are less aggressive compared to yellow jackets.
They will defend their nests if provoked but are generally not as confrontational.
Hornets, often associated with their large size and powerful sting, are a type of social wasp.
The Asian giant hornet, also known as the "murder hornet," gained considerable attention for its potentially deadly sting, especially for those with allergies.
However, it is important to note that hornets are not naturally aggressive and prefer to avoid conflict when possible.
Fire Ant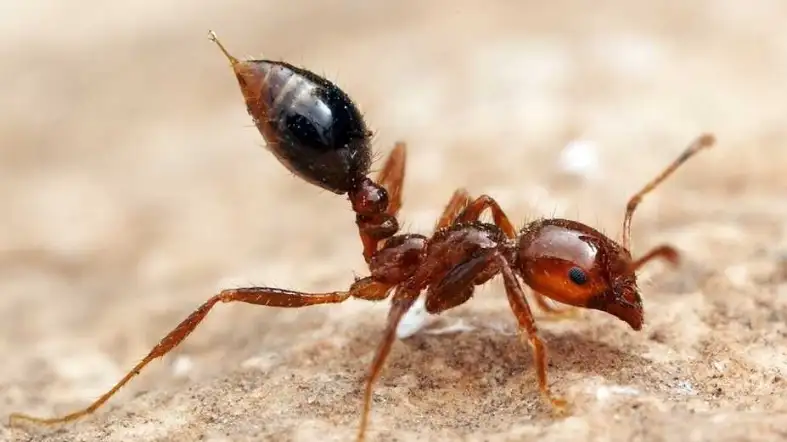 The fire ant (Solenopsis invicta) is a species known for its aggressive nature and painful stings.
Originating from South America, fire ants have become invasive pests in many regions worldwide.
When disturbed, fire ants exhibit a swarming behavior and attack en masse, making them a significant concern for humans and animals.
The stings of fire ants are venomous and can cause red, itchy welts on the skin.
The venom contains proteins that cause irritation and an intense burning sensation.
In some cases, individuals may experience allergic reactions to the venom, which can be life-threatening.
Tarantula Hawk Wasp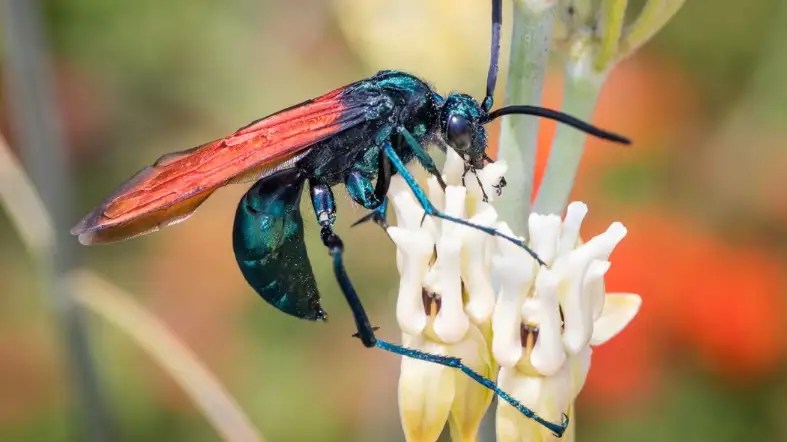 The tarantula hawk wasp (Pepsis spp.) is a fascinating and intimidating insect.
As the name suggests, these wasps are predators of tarantulas. They possess a remarkable hunting strategy.
When a female tarantula hawk wasp is ready to lay her eggs, she seeks out a tarantula burrow.
Once she finds a tarantula, the wasp delivers a paralyzing sting to the spider, which doesn't kill it but temporarily immobilizes it.
The wasp then lays an egg on the spider's abdomen and buries it in the ground. When the wasp larva hatches, it feeds on the paralyzed but still living tarantula.
The sting of the tarantula hawk wasp is considered one of the most painful stings in the insect world.
In fact, the Schmidt Sting Pain Index, a scale that rates the pain of insect stings, places the tarantula hawk wasp's sting at the top, with a rating of 4.0+ (the highest on the scale).
Bullet Ant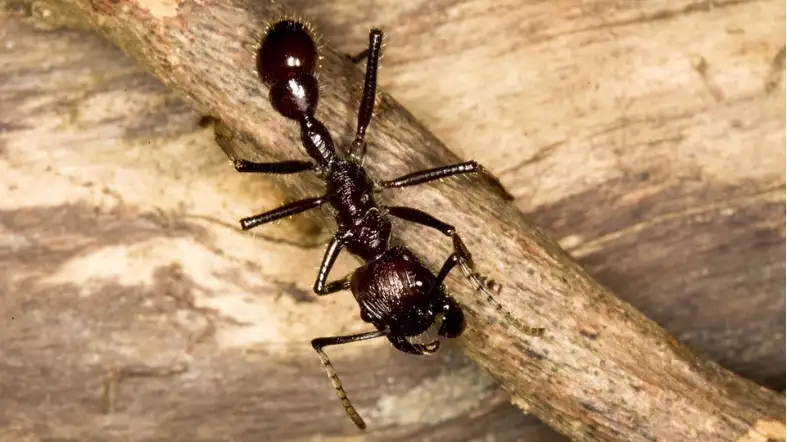 The bullet ant (Paraponera clavata) is an awe-inspiring insect found in Central and South America.
This ant is famous for possessing the most painful sting among all insects, earning it the nickname "bullet ant."
In some indigenous cultures, the sting of the bullet ant is even used as a rite of passage in initiation rituals.
The pain caused by the bullet ant's sting is often described as excruciating and can last for up to 24 hours.
The Schmidt Sting Pain Index rates the bullet ant's sting as a 4.0+, equivalent to "pure, intense, brilliant pain."
The venom contains a potent neurotoxin that triggers a flood of pain signals to the nervous system, leading to an unforgettable experience for those unfortunate enough to encounter this formidable ant.
Asian Giant Hornet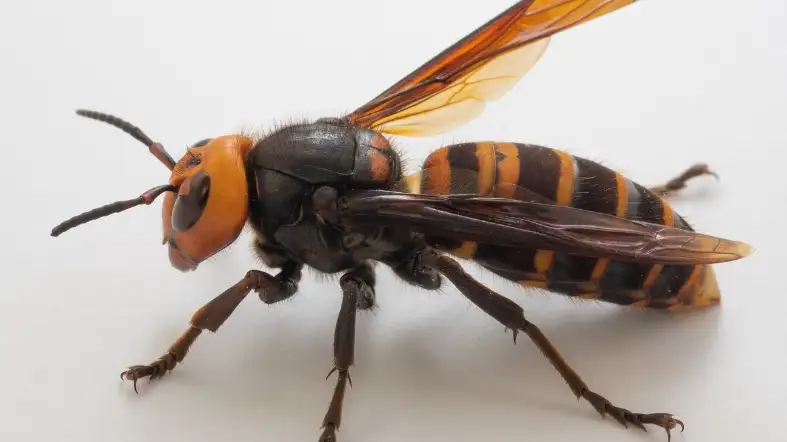 The Asian giant hornet (Vespa mandarinia) is another insect that has gained attention for its intimidating size and aggressive behavior.
Often referred to as the "murder hornet," this species hails from parts of Asia.
The sting of the Asian giant hornet is potent and contains a venom that can be dangerous, especially to individuals with allergies.
While not typically fatal to those without allergies, the sting can cause significant pain, swelling, and localized tissue damage.
Fortunately, the Asian giant hornet is primarily found in certain regions of Asia and is not widespread in other parts of the world.
Velvet Ant (also known as the Cow Killer)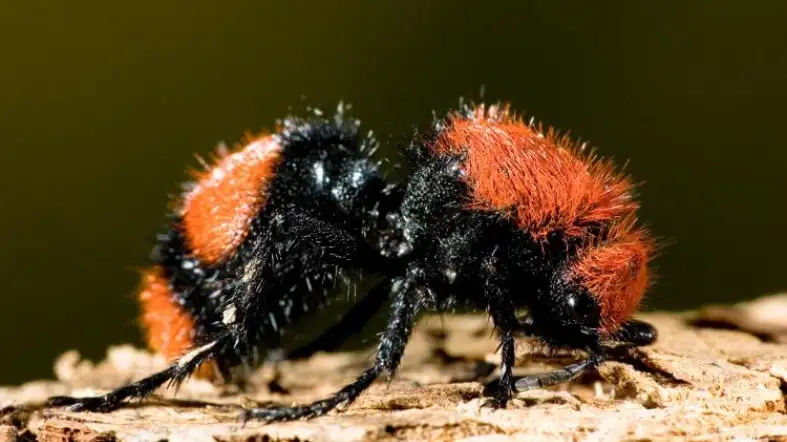 Despite its name, the velvet ant (Mutillidae family) is not an ant but a type of wasp.
Velvet ants are strikingly colorful and are covered in dense, velvety hair, which serves as a protective armor against predators.
Female velvet ants are flightless and do not have wings, making them look similar to ants.
When threatened, they can deliver a powerful sting with their long ovipositor (an egg-laying structure) that acts as a stinger.
The sting is known to be so painful that it has led to the nickname "cow killer."
It's important to note that male velvet ants do not possess stingers and are harmless.
Scorpion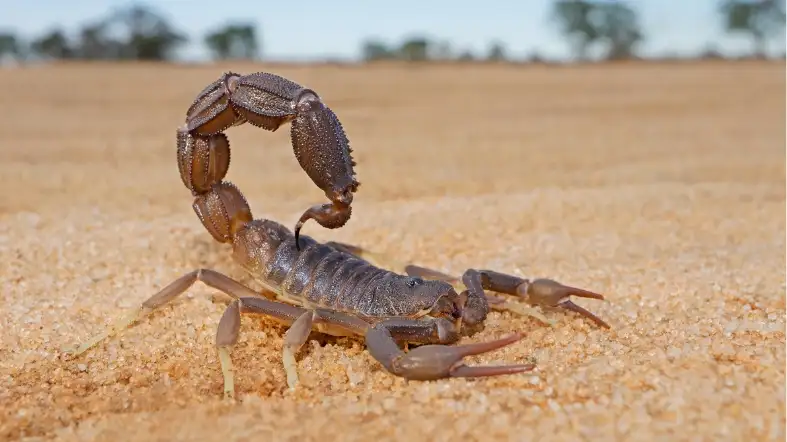 While not an insect but an arachnid, the scorpion (order Scorpiones) is often included in discussions about creatures with painful stings.
Scorpions are predatory arachnids known for their distinctive pincers (pedipalps) and the venomous stinger at the end of their tails.
When hunting for prey or defending themselves, scorpions use their pincers to grab and hold their target before delivering a venomous sting.
The venom helps immobilize their prey and begins the process of digestion.
Scorpion venom is a complex mixture of toxins that varies among species, and while most scorpion stings are painful, only a few are dangerous to humans.
Some scorpion species, like the bark scorpion (Centruroides spp.), are medically significant and can cause severe symptoms in humans, especially in children and the elderly.
The sting of other scorpion species may cause mild to moderate pain and discomfort.
Africanized Bee (also known as Killer Bee)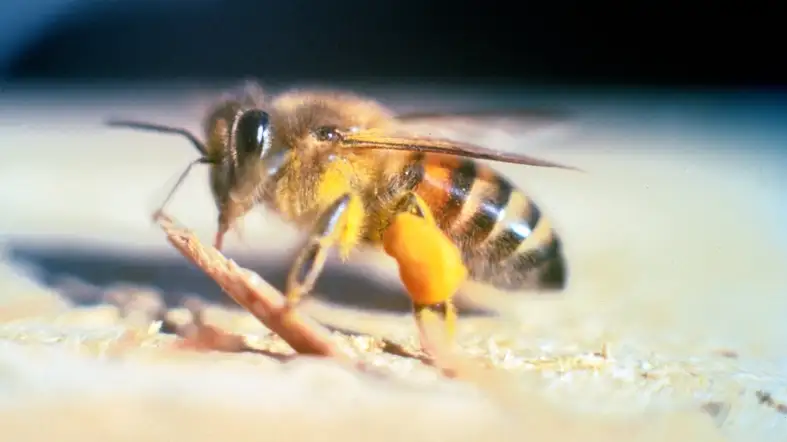 Africanized bees, often referred to as "killer bees," are not a separate species but a hybrid between African honey bees (Apis mellifera scutellata) and European honey bees (Apis mellifera).
They acquired the "killer bee" nickname due to their aggressive nature and tendency to swarm in response to perceived threats.
Africanized bees are extremely defensive of their hives and will attack in large numbers when disturbed.
Unlike European honey bees, they respond to disturbances over a larger area, leading to more widespread attacks.
The venom of Africanized bees is no more potent than that of their European counterparts, but due to their greater numbers during an attack, the cumulative effect can be dangerous, especially to those with allergies.
European Hornet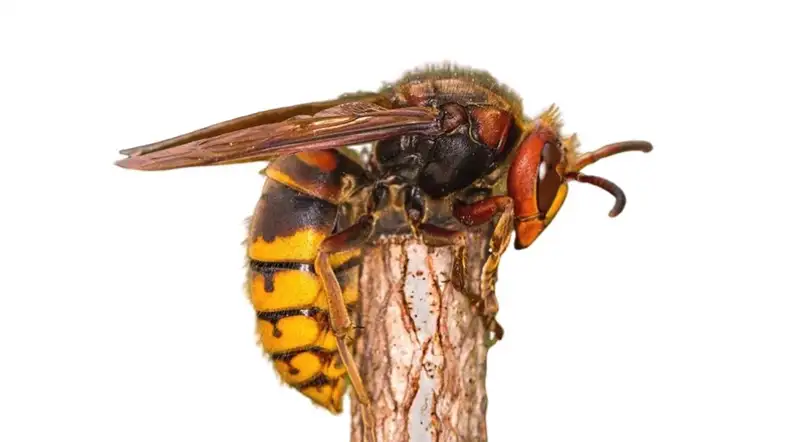 The European hornet (Vespa crabro) is a large wasp species found in Europe, Asia, and parts of North America.
Despite its size and intimidating appearance, the European hornet is generally less aggressive than other wasps.
European hornets play an essential ecological role as predators of various insects, including pest species.
They are beneficial to farmers and gardeners as they help control insect populations.
While European hornets can deliver a painful sting when provoked, they are not naturally aggressive toward humans and prefer to avoid confrontations.
Harvester Ants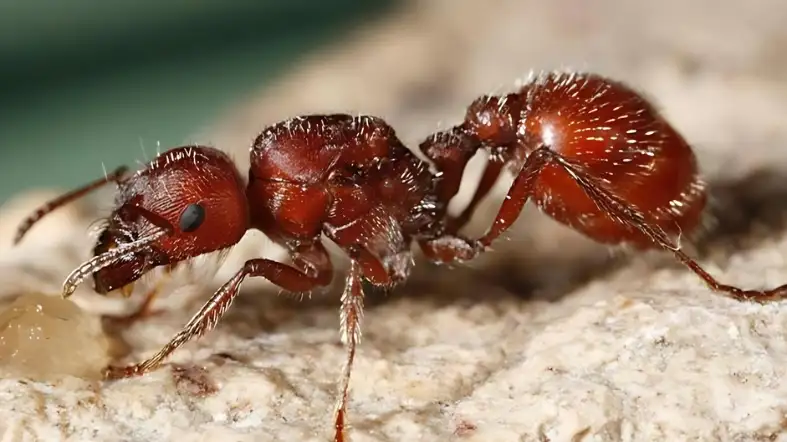 Harvester ants (Pogonomyrmex spp.) are a group of ants known for their distinctive behavior of collecting seeds and vegetation.
They are crucial for seed dispersal in many ecosystems and play a vital role in maintaining plant diversity.
Harvester ants are territorial and will aggressively defend their nests and foraging areas from intruders. When disturbed, they will use their potent stingers to ward off threats.
Some species of harvester ants have the ability to deliver venomous stings, which can cause pain and discomfort. For humans, these stings are typically not dangerous but can be unpleasant.
Saddleback Caterpillar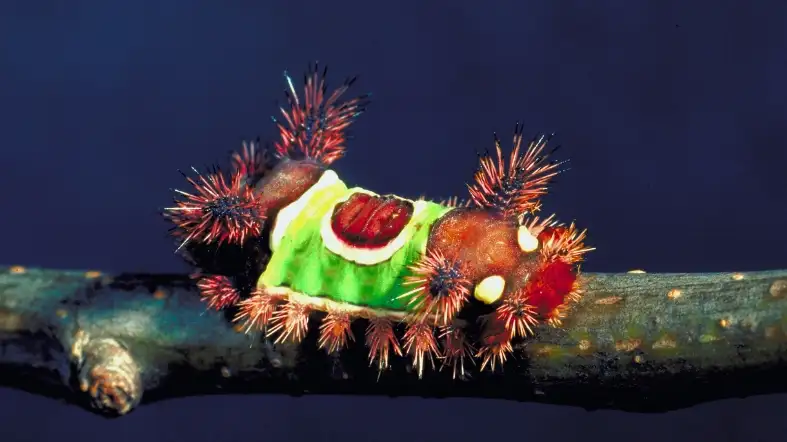 The saddleback caterpillar (Acharia stimulea) is a unique caterpillar found in North America.
It derives its name from the distinctive saddle-shaped marking on its back, giving it a visually striking appearance.
While not an insect with a traditional "sting," the saddleback caterpillar has urticating hairs covering its body.
These hairs act like tiny needles, releasing venom when they come into contact with skin, causing a painful reaction similar to stings.
The venom contains substances that irritate the skin and can cause redness, itching, and swelling.
Sweat Bees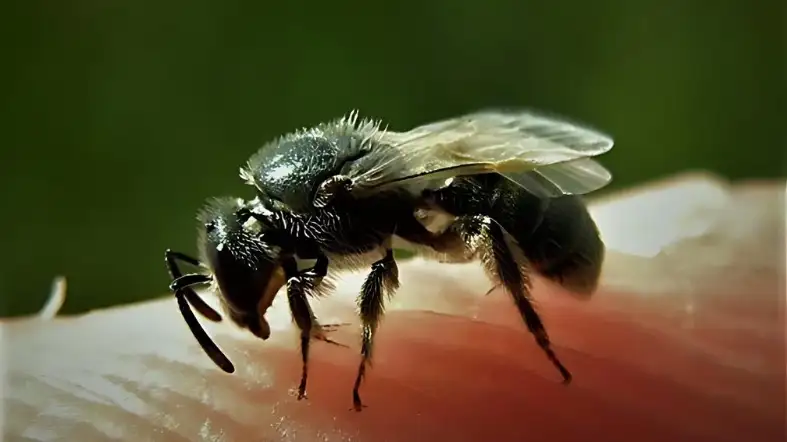 Sweat bees (Halictidae family) are a diverse group of bees known for their attraction to human sweat.
These small, often metallic-colored bees are non-aggressive and typically not interested in stinging unless they feel threatened.
Sweat bees are valuable pollinators, helping with the reproduction of various flowers. They land on people to collect the salt in their sweat as a source of nourishment.
In general, sweat bee stings are mildly painful, and the pain subsides relatively quickly.
Solitary Bees (Like the Mason Bee)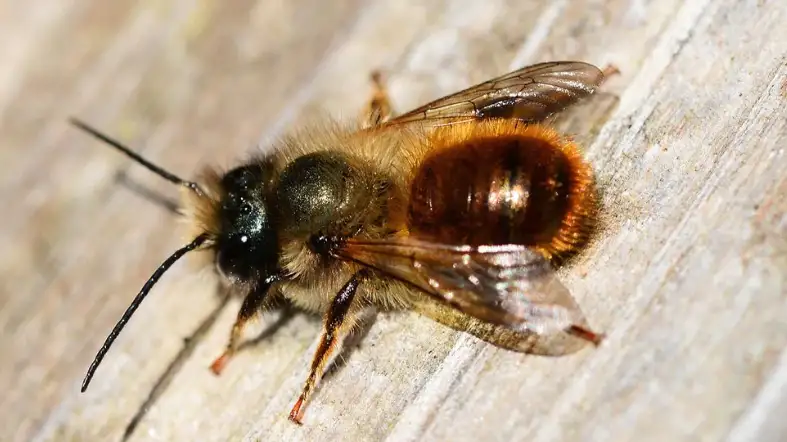 Solitary bees are a group of bees that differ from social bees like honey bees and bumble bees.
As the name suggests, solitary bees live and nest alone instead of forming large colonies.
A well-known example of a solitary bee is the mason bee (Osmia spp.).
Mason bees are excellent pollinators and play a crucial role in the pollination of various fruit trees and flowers.
While solitary bees have stingers, they are generally less aggressive than social bees and usually do not sting unless directly threatened.
Additionally, their stings are usually milder compared to those of social bees.
Centipedes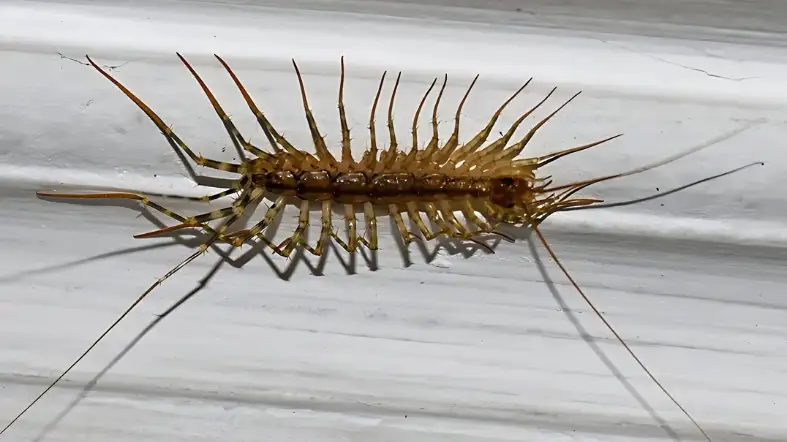 Centipedes are arthropods, not insects, belonging to the class Chilopoda. They are known for their elongated bodies with numerous pairs of legs.
Despite not having stingers, centipedes deserve mention due to their painful bites, which are sometimes referred to as "stings".
Centipedes are predators, and some species can deliver venom through their forcipules, specialized pincer-like structures located near their heads.
When centipedes bite, they inject venom into their prey to immobilize it and begin the process of digestion.
While most centipede bites are not dangerous to humans, some species can cause localized pain, swelling, and redness at the bite site.
How Insects Deliver Their Sting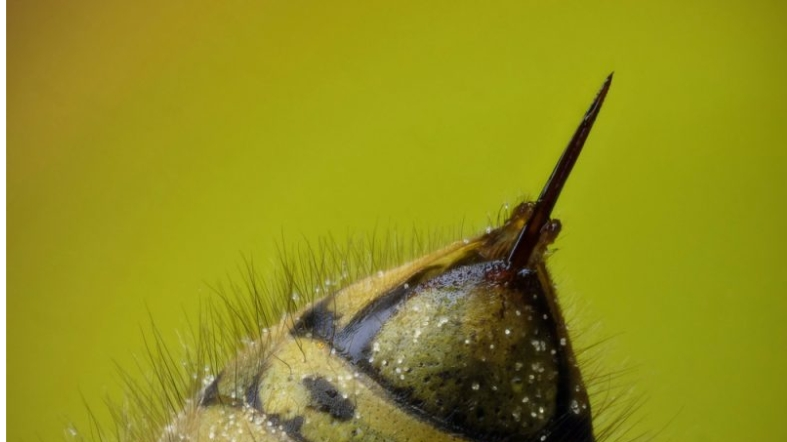 Insects with stings have developed specialized structures known as stingers or ovipositors, which they use to inject venom or irritating substances into their victims.
The stinging process involves the rapid extension of the stinger when the insect feels threatened or detects prey.
For example, when a honey bee stings, its barbed stinger gets lodged in the victim's skin, resulting in the bee's eventual death.
In contrast, insects like yellow jackets have smooth stingers, allowing them to sting multiple times without harm.
The Purpose of Insect Stings: Defense, Predation, and More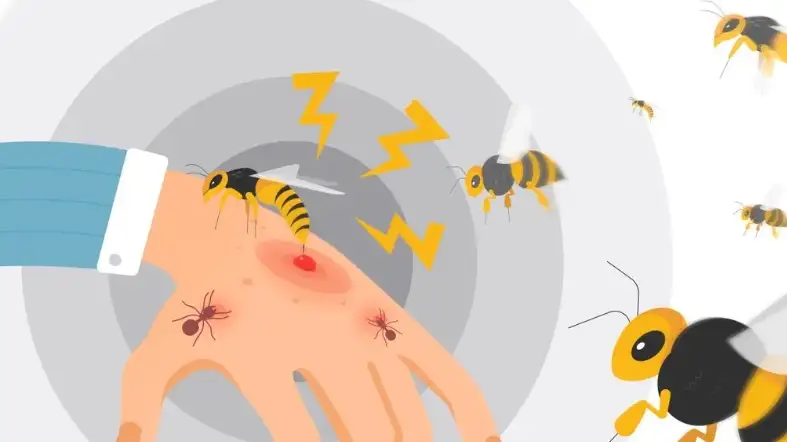 The stinging ability of insects serves various purposes in their survival and behavior.
Primarily, stinging acts as a means of defense against potential threats or predators.
When a stinging insect perceives its nest or territory is under attack, it deploys its stinger as a deterrent to ward off intruders.
Additionally, some insects use their stingers for predation, paralyzing or subduing their prey to facilitate easier capture and consumption.
The stinging mechanism is a remarkable adaptation that has enabled these insects to thrive and fulfill critical roles within their ecosystems.
Venom Composition and Effects
The venom injected through an insect's sting can vary greatly among species, and each venom may produce different effects on the victim.
In some cases, the venom acts as a potent neurotoxin, disrupting the nervous system and causing paralysis.
For example, certain wasp venoms target nerve cells, leading to the incapacitation of their prey.
On the other hand, bee venom contains a mixture of compounds, including enzymes and peptides, which can trigger allergic reactions in some individuals.
Understanding the composition and effects of venom is essential in appreciating the diversity and complexity of stinging insects' defensive mechanisms.
Are all the stinging insects featured in The Ultimate List of 47 Stinging Insects also included in the list of 16 Insects With A Sting?
Are all the stinging insects featured in The Ultimate List of 47 Stinging Insects also included in the list of 16 Insects With A Sting? The 47 stinging insects: ultimate list and guide surely covers a comprehensive range, but it is unclear if all these species are a part of the 16 Insects With A Sting.
FAQs
Can the honey bee sting multiple times?
No, honey bees have barbed stingers that get lodged in the skin upon stinging, causing the bee's death.
Do all wasps have painful stings?
Yes, most wasp species have painful stings, and some can be especially aggressive.
Are all ants capable of stinging?
No, not all ant species have stingers. However, fire ants are known for their painful stings.
Can scorpion stings be fatal to humans?
In most cases, scorpion stings are not fatal to healthy adults but can be dangerous to the young, elderly, or individuals with allergies.
Do solitary bees sting?
Yes, solitary bees have stingers, but they are generally less aggressive than social bees and only sting when provoked.
Conclusion
Insects and arthropods with stings have evolved unique defensive mechanisms and fascinating behaviors.
From the industrious honey bee and the aggressive wasps to the formidable bullet ant and the predatory tarantula hawk wasp, each creature plays a crucial role in maintaining ecological balance.
Understanding the characteristics of stinging insects can help us appreciate their significance in nature and take necessary precautions to avoid painful encounters.
Whether it's respecting their habitats or employing effective pest management strategies, coexisting with these creatures is essential for the health of our ecosystems.
So, the next time you encounter an insect with a sting, take a moment to admire its beauty and respect its place in the intricate web of life.