Mosquitoes can live in your house for around two weeks, depending on environmental conditions. Mosquitoes, those pesky insects that seem to appear out of nowhere and leave you itching for days, have a relatively short lifespan when inside your house.
They typically live for about two weeks, but this can vary depending on factors such as temperature and humidity.
While you may think it's only a matter of a few days before these annoying insects die off, it's important to keep in mind that mosquitoes can breed indoors and lay their eggs in stagnant water, extending their presence in your home.
We will explore the lifespan of mosquitoes in your house, what factors can affect their longevity, and ways to prevent their infestation.
So, let's dive in and understand how long mosquitoes can potentially live in your house.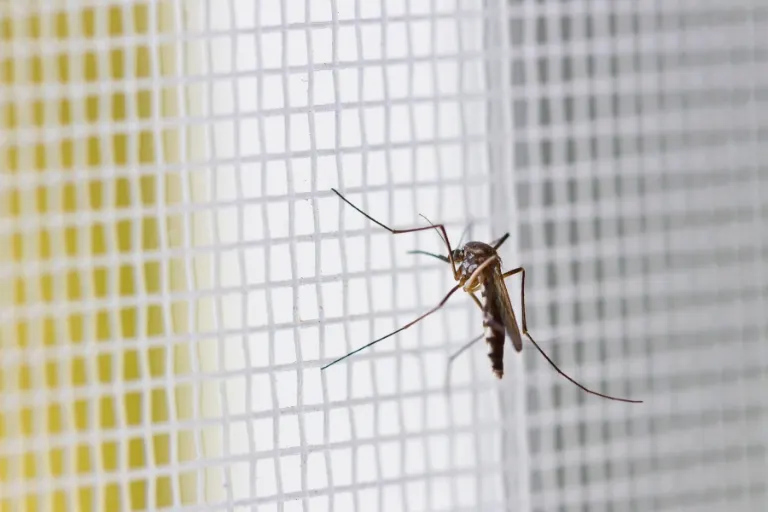 Understanding The Lifespan Of Mosquitoes In Your House
When it comes to dealing with mosquitos in our homes, it is essential to understand their lifespan and the factors that influence it.
By knowing how long these pesky insects can survive indoors, we can adopt effective strategies to control their populations and maintain a mosquito-free environment.
We dive into the intriguing world of mosquito lifespans in your house, exploring why they are important to know, their surprising longevity indoors, and the factors that can influence their lifespan in indoor environments.
Why Are Mosquito Lifespans Important To Know?
Understanding the lifespan of mosquitoes is vital for effective mosquito control.
By knowing how long these bloodsuckers can survive, we can employ certain strategies to prevent them from multiplying and wreaking havoc indoors.
Here's why knowing mosquito lifespans is crucial:
Developing Targeted Control Measures: When armed with knowledge about mosquito lifespans, you can develop targeted control measures that efficiently eliminate mosquitoes at different stages of their life cycle. This knowledge allows you to focus on disrupting their reproductive processes and preventing their population growth effectively.
Reducing Disease Transmission: Mosquitoes are notorious for transmitting diseases such as malaria, dengue fever, and Zika virus. Understanding their lifespan helps in implementing preventive measures to minimize their lifespan within your home, reducing the risk of disease transmission.
Effective Planning: When you know the lifespan of mosquitoes, you can plan your anti-mosquito strategies accordingly. This includes implementing long-lasting solutions, such as installing screens, using insecticides, or employing professional mosquito control services to ensure continuous protection for your home.
The Surprising Lifespan Of Mosquitoes Inside Your Home
When it comes to the lifespan of mosquitoes, you might be surprised to learn just how long these tiny creatures can survive indoors.
Unlike their outdoor counterparts, which typically live for only a few weeks, mosquitoes living inside your home can have a significantly longer lifespan.
Here are some key points to note:
Extended Lifespan: While outdoor mosquitoes have an average lifespan of around two weeks, mosquitoes residing indoors can live anywhere from a few weeks to several months. This prolonged lifespan provides them with more opportunities to bite and annoy you and your family.
Climate Control Advantage: Mosquitoes in your home benefit from a more stable climate, allowing them to thrive in comfortable temperatures year-round. With regular access to a source of blood, they have a better chance of surviving and reproducing inside your cozy living space.
Higher Reproductive Output: Indoor mosquitoes have a higher chance of laying eggs and producing more offspring compared to their outdoor counterparts. This increased reproductive output contributes to the continuation of their population within your home.
Factors That Influence Mosquito Lifespan In Indoor Environments
The lifespan of mosquitoes in indoor environments can vary based on several factors.
Understanding these factors can help you identify potential areas to target for effective mosquito control.
Here are some factors that can influence their lifespan indoors:
| Factors | Description |
| --- | --- |
| Access to Blood Meals | Mosquitoes require a blood meal to reproduce and survive. The availability of humans or other warm-blooded animals as hosts significantly impacts their lifespan indoors. |
| Temperature and Humidity | Like most insects, mosquitoes are affected by environmental conditions. Warmer temperatures and higher humidity levels provide optimal conditions for their survival. |
| Presence of Standing Water | Mosquitoes need standing water to lay their eggs. If your home provides ample breeding sites, such as stagnant water in vases, pet bowls, or clogged gutters, their lifespan indoors can increase significantly. |
| Mosquito Control Measures | The use of mosquito control measures like insecticides, traps, or screens can greatly impact the lifespan of mosquitoes indoors. Employing these measures can effectively reduce their lifespan and prevent their population from growing within your home. |
By taking these factors into consideration, you can better understand why mosquitoes might be thriving in your home and develop targeted strategies to keep their populations in check.
Stage 1: Mosquito Life Cycle: Egg To Larvae
Understanding the life cycle of mosquitoes is crucial to effectively deal with these pesky insects in your home.
Mosquitoes go through four stages of development: egg, larva, pupa, and adult. We will delve into the first stage: the transition from egg to larvae.
Identifying Mosquito Eggs In Your Home
Mosquito eggs can be found in various locations around your house, including small stagnant water bodies such as flower pots, bird baths, buckets, and even gutters.
They are usually laid in clusters on the surface of the water and can be as small as a pinhead.
Identifying these tiny eggs can help you prevent a full-blown mosquito infestation in your home.
Understanding The Hatching Process: Transition From Egg To Larvae
Once the mosquito eggs are deposited in water, they enter a crucial stage of development – hatching into larvae.
This stage typically lasts for about 1 to 3 days, although it can vary depending on environmental conditions such as temperature, humidity, and food availability.
The hatching process begins when the mosquito eggs come into contact with water.
The eggs absorb water, allowing the larvae to develop and break free from their protective shell.
During this phase, the larvae feed on microorganisms and organic matter present in the water, which is essential for their growth.
As the larvae grow, they molt several times, shedding their outer skin to accommodate their increasing size.
These molts are visible as small white casings floating on the surface of the water. This process typically lasts for about 5 to 14 days before the larvae enter the pupal stage.
It is worth noting that eliminating stagnant water sources around your home can significantly reduce the likelihood of mosquito eggs hatching and larvae thriving.
Regularly emptying, cleaning, or drying out potential breeding spots can disrupt the mosquito life cycle and help keep your home mosquito-free.
Stage 2: Transitioning From Larvae To Pupae
When it comes to dealing with mosquitoes in your house, it's important to understand the various stages of their life cycle.
After the larvae stage comes the second stage: the transition from larvae to pupae.
This is a crucial period in the mosquito life cycle, as they undergo significant changes before emerging as adult mosquitoes.
Identifying Mosquito Larvae In Your House
If you suspect that there are mosquitoes in your house, it's essential to be able to identify mosquito larvae.
These tiny creatures can be found in standing water, where they usually hatch and thrive.
They have a distinct appearance, with slender bodies and distinct head capsules.
Mosquito larvae are often referred to as "wrigglers" because of their wriggling motion in the water.
Distinguishing mosquito larvae from other small aquatic insects is relatively easy.
They have a siphon tube, a slender breathing appendage, attached to their abdomen, which they use to access the surface of the water.
This feature is unique to mosquito larvae and helps them breathe while floating on the water's surface.
The Pupation Process: What Happens During This Stage?
After the larvae stage, mosquito larvae undergo a fascinating process known as pupation.
During this stage, they transform from wrigglers to pupae. Slightly larger than larvae, pupae have a distinctive shape, resembling a comma or a small tadpole.
They are often called "tumblers" because of their tumbling motion in the water.
Unlike larvae, mosquito pupae are more active, constantly moving and flexing their body, but they do not feed on anything.
Instead, they focus on developing and preparing for their final transformation into adult mosquitoes.
Although pupae can survive without feeding for several days, they still require water to survive.
The transition from larvae to pupae is a remarkable process. Inside the pupal case, various changes occur as the mosquito undergoes metamorphosis.
The internal organs reorganize, and the immature wings and legs begin to develop. The pupal case serves as a protective shell during this transformative period.
This stage typically lasts for several days, depending on the mosquito species and environmental conditions.
Once the pupal development is complete, the pupal case splits open, and the adult mosquito emerges.
It's important to note that during the pupation process, mosquitoes are especially vulnerable.
Therefore, it is crucial to take appropriate measures to control the populations in your home.
By eliminating standing water where they breed and using preventive measures such as screens, nets, and mosquito repellents, you can help reduce the number of mosquitoes in your house.
Stage 3: The Adult Mosquito Emerges
After undergoing the larval and pupal stages, mosquitoes finally reach their adult form.
This is the stage where they emerge from their pupal casings and take to the skies in search of a blood meal.
Understanding the behavior of adult mosquitoes inside your house can help you take effective measures to control their population and minimize the risks they pose to your health.
How Long Does It Take For The Mosquitoes To Mature?
From the moment a mosquito larva hatches from an egg, it goes through a developmental process that spans several stages.
The time it takes for mosquitoes to mature greatly depends on different factors, including species, temperature, and food availability.
On average, it takes anywhere from 7 to 14 days for a mosquito to complete its life cycle and reach adulthood.
Adult Mosquito Behavior Inside Your House
Adult mosquitoes are highly adaptable insects and can easily find their way into your house.
Once indoors, they are driven by their need for warm-blooded hosts to obtain nourishment.
Here are some key behaviors to be aware of:
Feeding: Adult mosquitoes, specifically the females, need blood meals to produce eggs. They are attracted to the warmth and carbon dioxide emitted by humans and animals. So, when you're at home, be cautious of their presence and take precautionary measures such as using repellents and maintaining screened doors and windows.
Resting: Mosquitoes often seek resting spots inside your house during the day. Dark, cool areas like closets, basements, and behind curtains are typical hiding places. Taking the time to identify and eliminate these resting spots can help reduce their population.
It's important to be proactive in keeping adult mosquitoes out of your house.
Implementing measures such as sealing cracks and gaps in windows and doors, installing window screens, and using mosquito nets can go a long way in keeping your indoor environment mosquito-free.
Factors Affecting The Mosquito Lifespan In Your Home
Factors such as temperature, humidity, and availability of breeding sites can impact the lifespan of mosquitoes in your home.
Understanding these factors can help you effectively control and reduce their presence in your living space.
When it comes to dealing with mosquitoes in your house, understanding the factors that affect their lifespan is crucial.
By knowing what conditions they thrive in and how to control their population, you can effectively prevent mosquito infestations in your home.
We will explore three key factors that influence the lifespan of mosquitoes in your house:
Environmental Conditions: Temperature, Humidity, And Light
The environmental conditions within your home play a significant role in determining how long mosquitoes can survive.
These insects prefer warm and humid environments, so maintaining optimal temperature and humidity levels can help control their population.
Temperature: Mosquitoes are cold-blooded creatures and thrive in temperatures between 80 and 90 degrees Fahrenheit (27-32 degrees Celsius). If the temperature drops below 50 degrees Fahrenheit (10 degrees Celsius), their adult lifespan decreases significantly, and they may even become dormant or die.
Humidity: High humidity levels attract mosquitoes as they require moisture to complete their life cycle. Ideally, the relative humidity in your house should be below 50% to discourage mosquito breeding and survival.
Light: Mosquitoes are also influenced by light. These pests are more active during dawn and dusk when the light is dimmer. Therefore, making sure your house is adequately lit can help reduce their activity indoors.
Availability Of Food Sources And Breeding Sites
Mosquitoes require a steady supply of blood to survive, with female mosquitoes needing a blood meal for egg development.
The availability of food sources and breeding sites directly impacts their lifespan in your house.
Food Sources: During their lifespan, mosquitoes usually feed on nectar and plant juices. However, female mosquitoes also require a blood meal to lay eggs. Having humans or animals in close proximity, with exposed skin, increases the chances of mosquito encounters and their survival inside your house.
Breeding Sites: Mosquitoes breed in stagnant water. Eliminating or properly maintaining potential breeding sites such as birdbaths, flowerpot saucers, and clogged gutters can deter mosquitoes from reproducing in your house.
Control Measures To Prevent Mosquito Infestations In Your House
Screening: Sealing: Mosquito Repellents: Standing Water Removal: Landscaping: Keep your yard well-maintained, trim plants regularly, and remove any tall grass or vegetation where mosquitoes may hide or breed.
By being proactive in creating an environment that is less appealing to mosquitoes, you can significantly reduce their lifespan in your house and prevent potential infestations.
Remember to consider the environmental conditions, eliminate breeding sites, and implement control measures to ensure a mosquito-free home.
FAQs On How Long Do Mosquitoes Live In Your House
How Do I Get Rid Of Mosquitoes In My House?
To get rid of mosquitoes in your house, eliminate standing water, keep windows and doors closed or screened, use mosquito repellents and traps, and consider using natural insecticides. Clean up any potential breeding grounds and keep your surroundings clean to reduce their population.
Where Do Mosquitoes Hide In The House During The Day?
Mosquitoes hide in dark and damp places like closets, under furniture, and in laundry rooms or basements during the day. They seek cool areas away from direct sunlight and rest on walls or in tight corners. Regular cleaning and eliminating standing water can help prevent them from hiding indoors.
What Is The Lifespan Of A Mosquito In The House?
A mosquito's lifespan in the house is typically 2-3 weeks.
Will Mosquitoes Die In The House?
Mosquitoes can survive and breed inside your house, as they are attracted to stagnant water and dark areas. Using screens on windows, repairing cracks and leaks, and keeping your house clean can help reduce their presence indoors. It's important to eliminate their breeding grounds to prevent their population from growing.
Final Words
Knowing how long mosquitoes live in your house is crucial for effective pest control.
By understanding their lifespan, you can take the necessary steps to prevent their breeding and reduce their presence.
Regular cleaning, proper maintenance, and the use of mosquito repellents can significantly minimize the risks of mosquito-borne diseases.
Remember, a clean and well-maintained house is a key deterrent to mosquitoes. Stay informed and take the necessary precautions to keep your home mosquito-free.