To find and kill mosquitoes, eliminate standing water and use mosquito repellents in areas where they are prevalent. Mosquitoes can breed in stagnant water, so removing potential breeding sites like buckets and flower pots can help keep their population under control.
Additionally, using mosquito repellents containing DEET or other effective ingredients can provide protection against mosquito bites.
By taking these steps, you can effectively find and kill mosquitoes and reduce the risk of mosquito-borne diseases.
Mosquitoes can be a nuisance, buzzing around and leaving itchy bites on our skin.
Not only are their bites irritating, but they can also transmit dangerous diseases such as malaria, dengue fever, and Zika virus.
Therefore, finding effective ways to eliminate these pesky insects is crucial for our health and comfort.
We will explore various techniques and strategies to find and kill mosquitoes. By following these methods, you can not only control their population but also significantly reduce the risk of being bitten and contracting mosquito-borne diseases.
So, let's dive in and discover how to effectively combat these bothersome creatures.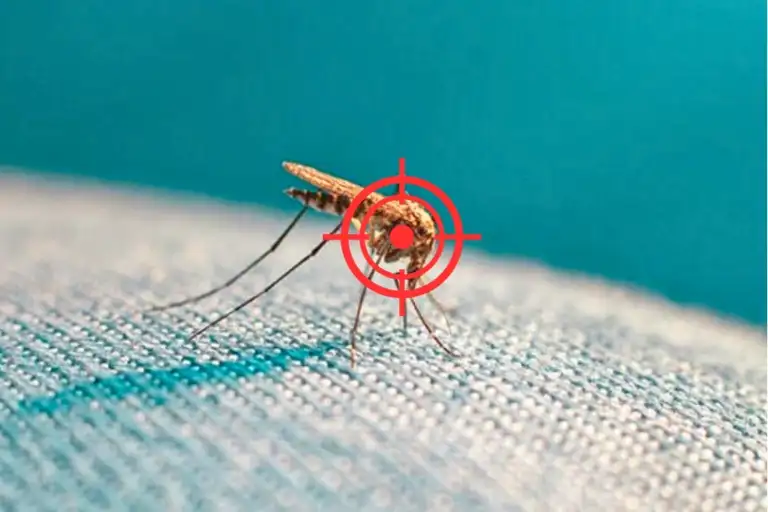 Creating A Mosquito-free Environment
Mosquitoes can be a real buzzkill, quite literally! Their incessant buzzing and itchy bites can ruin your outdoor experience.
However, by taking a few simple steps, you can create a mosquito-free environment in and around your home.
We will explore various methods to identify and eliminate mosquito breeding grounds, maintain clean outdoor spaces, and protect yourself and your loved ones from these pesky insects.
Identify Common Mosquito Breeding Grounds
Mosquitoes breed in stagnant water, so it's crucial to identify and eliminate these breeding grounds.
Here are some common areas where stagnant water can accumulate:
Pooled water in rain gutters
Uncovered containers or buckets
Overwatered potted plants
Blocked drains or gutters
Regularly inspecting and cleaning these areas will significantly reduce the number of mosquitoes around your home.
Remove Stagnant Water Sources
To prevent mosquitoes from breeding, it is important to remove any stagnant water sources from your property.
Here's what you can do:
Empty and refill pet bowls and bird baths daily.
Turn over any unused containers that may collect rainwater, such as buckets or children's toys.
Keep your swimming pool clean and properly chlorinated.
Regularly clean clogged gutters and drains to prevent water buildup.
These simple actions will eliminate potential breeding sites, reducing the mosquito population in your surroundings.
Maintain Clean And Well-maintained Outdoor Spaces
Mosquitoes thrive in unkempt areas, so maintaining clean and well-maintained outdoor spaces can further deter them.
Here's what you can do to minimize their presence:
Remove any trash or debris that could hold water.
Trim overgrown bushes and shrubs.
Mow the lawn regularly.
By keeping your outdoor spaces tidy, you'll make them less appealing to mosquitoes, reducing the chances of attracting them.
Choose Insect-repellent Plants For Your Garden
A natural and effective way to repel mosquitoes is by planting insect-repellent plants in your garden. These plants contain natural oils and scents that mosquitoes find unpleasant.
Here are a few examples:
| Plant | Benefits |
| --- | --- |
| Lemon balm | Produces a lemony scent that mosquitoes dislike. |
| Lavender | Has a strong fragrance that repels mosquitoes. |
| Citronella | Produces a distinctive aroma that masks scents attractive to mosquitoes. |
By planting these insect-repellent plants, you can create a more mosquito-resistant environment in your garden.
Install Window Screens And Door Sweeps
Preventing mosquitoes from entering your home is essential for a mosquito-free environment.
Installing window screens and door sweeps can act as barriers, keeping these pests outside.
Make sure the screens are intact and have no gaps or tears that mosquitoes can sneak through.
Use Mosquito Nets And Protective Clothing Outdoors
When you head outdoors, make sure to protect yourself from mosquito bites by using mosquito nets and wearing protective clothing.
Mosquito nets can be used to cover outdoor seating areas or beds, providing a barrier between you and the mosquitoes.
Additionally, wearing long-sleeved shirts, long pants, and socks can help minimize exposed skin, reducing the chances of getting bitten.
By following these steps, you can significantly reduce the mosquito population around your home and create a more enjoyable and mosquito-free environment for you and your family.
Choosing The Right Mosquito Repellent
Discovering the right mosquito repellent is essential when it comes to protecting yourself from these pesky insects.
Learn how to effectively find and eliminate mosquitos to safeguard your environment and enjoy outdoor activities bite-free.
Understanding Different Types Of Mosquito Repellents
When it comes to choosing a mosquito repellent, understanding the different types available is crucial.
With so many options on the market today, it's important to know which ones are most effective in keeping those pesky bloodsuckers at bay.
Here are the most common types of mosquito repellents:
DEET-based repellents: These repellents contain the active ingredient DEET, which has been proven to be highly effective in repelling mosquitoes.
Natural alternatives: If you prefer a more natural approach, essential oils and botanical extracts can also be used as mosquito repellents.
Other chemical-based repellents: Besides DEET, there are other chemical-based repellents available, such as picaridin and IR3535, which are also effective in repelling mosquitoes.
Evaluating The Effectiveness Of Deet-based Repellents
DEET-based repellents are widely regarded as the gold standard when it comes to repelling mosquitoes.
DEET, which stands for N,N-Diethyl-meta-toluamide, is an effective chemical compound that masks human scent, making it difficult for mosquitoes to locate and bite you.
Not all DEET-based repellents are created equal, so it's important to check the concentration of DEET listed on the product label.
Repellents with higher concentrations of DEET tend to provide longer-lasting protection.
However, it's worth noting that DEET should not be used on infants younger than two months old.
Exploring Natural Alternatives: Essential Oils And Botanical Extracts
If you're looking for a natural alternative to chemical-based repellents, essential oils and botanical extracts can be an effective option.
Some popular choices include:
Citronella oil: Derived from the leaves and stems of the citronella plant, citronella oil has been used as a mosquito repellent for many years.
Lemon eucalyptus oil: This natural oil is derived from the gum eucalyptus tree and has been found to repel mosquitoes effectively.
Lavender oil: Not only does lavender oil have a pleasant aroma, but it also acts as a natural mosquito repellent.
While essential oils and botanical extracts can be effective, it's important to note that they may not provide the same level of protection as DEET-based repellents.
Therefore, it's advisable to reapply them more frequently and take other preventative measures, such as wearing long sleeves and using mosquito nets.
Tips For Selecting The Appropriate Repellent For Your Needs
Choosing the right mosquito repellent can significantly impact your protection against these bothersome insects.
Here are some tips to help you select the most appropriate repellent:
Consider the purpose: Are you planning to spend time outdoors for extended periods or just need occasional protection? This will help determine the level of concentration needed.
Check the duration of protection: Different repellents offer varying durations of protection, so choose accordingly based on your needs.
Take note of any allergies: If you have allergies or sensitivities to certain ingredients, it's essential to read the labels carefully and avoid products that may cause adverse reactions.
Consider the environment: If you're traveling to an area with a high concentration of mosquitoes or disease-carrying species, opt for a stronger repellent.
Follow application instructions: Ensure you apply the repellent properly, following the instructions provided on the label, to maximize its effectiveness.
By using these tips and understanding the different types of mosquito repellents available, you can make an informed decision when selecting the most suitable option for your needs and ensure you enjoy mosquito-free activities.
Proper Application And Usage
Mosquitoes can be a nuisance and carry various diseases, so it's essential to know how to effectively protect yourself and your family from these pesky insects.
Correctly applying and using mosquito repellents is crucial for maximum effectiveness.
We will discuss the proper application of repellents, the recommended frequency of use, using repellents on children and sensitive skin, as well as storing and disposing of them safely.
Applying Mosquito Repellents Correctly
Properly applying mosquito repellents ensures you get the most out of their protective properties.
Take note of the following steps:
Start by reading the instructions provided by the manufacturer. Each repellent may have specific application guidelines that you should follow.
Apply the repellent to exposed skin, covering all areas that are prone to mosquito bites, such as arms, legs, and neck. Avoid applying the repellent to open wounds or irritated skin.
If you are applying repellent to your face, spray it onto your palms first and then carefully apply it, avoiding contact with your eyes, nose, and mouth.
For aerosol repellents, hold the can approximately 6-8 inches away from the skin and spray in a sweeping motion.
Make sure to cover clothes with long sleeves and long pants, as mosquitoes can bite through fabric. Apply repellents to clothing sparingly, as some repellents may stain or damage certain materials.
After returning indoors, wash off the repellent with soap and water.
Understanding The Recommended Frequency Of Use
The effectiveness of mosquito repellents may vary depending on the ingredients and concentration.
It's important to check the product label for the recommended frequency of use.
While some repellents provide protection for several hours, others may require more frequent application.
Generally, it is recommended to reapply repellents every 6-8 hours, especially if you are in a highly infested area or participating in activities that may cause excessive sweating or water exposure.
Be aware that in hotter climates, the repellent may require more frequent applications to maintain its effectiveness.
Using Repellents On Children And Sensitive Skin
When applying mosquito repellents to children and individuals with sensitive skin, it's crucial to take extra precautions:
Always read the product label to check if the repellent is suitable for use on children. Some products may have age restrictions.
For children under the age of 2 months, it is recommended to avoid using mosquito repellents altogether. Instead, take other preventive measures, such as keeping them indoors during peak mosquito activity hours and using mosquito nets.
Apply only a small amount of repellent to children's exposed skin, avoiding their hands, eyes, mouth, and irritated or broken skin.
For individuals with sensitive skin, perform a patch test before applying the repellent to ensure there are no adverse reactions.
Storing And Disposing Of Repellents Safely
Proper storage and disposal of mosquito repellents not only ensures their effectiveness but also reduces potential harm to the environment:
Store repellents in their original containers, tightly sealed, and away from direct sunlight or extreme heat.
Keep repellents out of the reach of children and pets to prevent accidental ingestion.
Follow the manufacturer's guidelines for disposal. Some repellents may be disposed of in regular household waste, while others require special disposal methods.
Understanding Mosquito Traps
When it comes to dealing with mosquitoes, prevention is always better than cure.
However, despite our best efforts to eliminate standing water and use repellents, these pesky insects still find their way into our homes and outdoor spaces.
This is where mosquito traps come in handy. Understanding mosquito traps and how they work can help you effectively combat these blood-sucking nuisances.
Exploring The Different Types Of Mosquito Traps
Mosquito traps come in various shapes and sizes, each designed to target and trap these annoying insects.
Here are some popular types of mosquito traps:
| Type of Trap | Description |
| --- | --- |
| CO2 Traps | These traps mimic human breath by releasing carbon dioxide to attract mosquitoes. |
| Electric Traps | These traps use light and heat to lure mosquitoes, then kill them using an electric grid. |
| Outdoor Traps | Designed specifically for outdoor use, these traps utilize a combination of attractants such as pheromones, heat, and light. |
| Indoor Traps | Compact and portable, indoor traps often use UV light to attract mosquitoes and capture them using a fan or adhesive surface. |
How Mosquito Traps Lure And Capture The Insects
Mosquito traps employ various mechanisms and attractants to effectively lure and capture mosquitoes.
Here's a breakdown of how they work:
Attractants: Mosquito traps utilize a combination of attractants such as carbon dioxide, heat, light, and pheromones to mimic human presence and lure mosquitoes.
Capturing Mechanisms: Once attracted, mosquitoes are captured using different methods. Some traps use fans to catch mosquitoes in a container, while others rely on adhesive surfaces or electric grids to eliminate them.
Pheromones: Certain traps release synthetic mosquito pheromones to enhance their attraction rate, increasing the effectiveness of capturing mosquitoes.
Evaluating The Effectiveness Of Different Trap Models
With an abundance of mosquito trap models available, it's essential to evaluate their effectiveness before making a purchase.
Consider these factors when assessing different trap models:
Range: Determine the trap's coverage area to ensure it adequately protects your desired space.
Power Source: Check if the trap requires batteries, solar power, or a direct power source to operate efficiently.
Trap Maintenance: Consider the ease of cleaning and maintenance, ensuring it doesn't become a time-consuming chore.
Customer Reviews: Read customer feedback and reviews to gauge the trap's effectiveness and reliability.
Choosing The Right Mosquito Trap For Your Needs
Mosquitoes have a way of turning a relaxing evening in your backyard into an itchy nightmare.
Luckily, mosquito traps can help you regain control of your outdoor space and enjoy mosquito-free evenings.
However, with so many options available, choosing the right mosquito trap can be a daunting task.
To make the process easier for you, we've outlined some important considerations that will help you find the perfect mosquito trap for your needs.
Assessing The Coverage Area And Size Considerations
Before you start searching for a mosquito trap, it's essential to assess the size of the area you want to protect.
Whether it's your patio, garden, or an entire outdoor space, ensuring that the trap covers the desired area is crucial.
You don't want to invest in a trap that doesn't have enough coverage or, worse, overpay for a monster-sized trap for a small patio.
Evaluating Power Source Options: Electric Vs. Propane Traps
Choosing the right power source for your mosquito trap is another vital factor to consider.
Electric and propane traps are the two primary options available, each with its own benefits and drawbacks.
Electric traps are a popular choice for their convenience and ease of use. These traps are powered by electricity and can be plugged into an outlet, making them perfect for areas with easy access to power.
They are also generally low maintenance and require minimal attention once set up.
On the other hand, propane traps offer a portable solution, making them ideal for areas without access to an electrical outlet.
These traps use propane gas to produce carbon dioxide, which attracts mosquitoes.
However, propane traps require regular cylinder refills and occasional maintenance to ensure optimal performance.
Budget-friendly Options Vs. Higher-end Models
When searching for a mosquito trap, consider your budget and how much you're willing to invest.
The market offers a wide range of options, from budget-friendly models to higher-end, feature-rich traps.
If you're on a tight budget and looking for an affordable option, there are budget-friendly mosquito traps available that can effectively reduce mosquito populations in your vicinity.
These traps may have fewer features but serve the purpose within a limited price range.
However, if you're willing to invest in a higher-end model, you can enjoy additional features and advanced technologies.
These traps often come with programmable settings, timers, and intelligent sensors, allowing for precise customization and enhancing their efficiency.
Examining Additional Features And Customization Options
In addition to coverage area, power source, and budget considerations, exploring a mosquito trap's additional features and customization options is crucial.
Some traps come with built-in timers, enabling you to set the trap to turn on automatically before mosquitoes typically become active.
This feature can save energy and ensure maximum effectiveness when it matters most.
Others may have adjustable settings to attract specific mosquito species or adjust the trap's operating mode based on the time of day.
Additionally, certain traps offer customization options such as detachable collection trays for easy disposal of captured mosquitoes.
By thoroughly examining and comparing these additional features, you can find a mosquito trap that perfectly aligns with your specific needs and preferences.
Creating Homemade Mosquito Repellents
One of the most effective ways to keep those pesky mosquitoes at bay is by creating your own homemade mosquito repellents.
Not only are these homemade solutions cost-effective, but they also allow you to have full control over the ingredients used.
We will explore the natural repellent properties of essential oils, offer some easy-to-follow DIY recipes for homemade mosquito repellents, and provide tips for safe and effective application.
Essential Oils And Their Natural Repellent Properties
Essential oils have long been known for their natural repellent properties, making them an excellent choice for creating homemade mosquito repellents.
These oils contain compounds that mosquitoes find unappealing, effectively keeping them at bay.
Here are some of the most commonly used essential oils and their natural repellent properties:
| Essential Oil | Repellent Properties |
| --- | --- |
| Lemon Eucalyptus | Contains citronellal and p-methane 3,8-diol (PMD) that repel mosquitoes |
| Lavender | Known for its calming scent, lavender also acts as a natural mosquito repellent |
| Peppermint | The strong scent of peppermint masks human scents that attract mosquitoes |
| Citronella | One of the most popular mosquito repellents, citronella has a strong odor that repels mosquitoes |
Recipes For Diy Mosquito Repellents
Creating your own mosquito repellents at home is a simple and rewarding process. Here are a few easy-to-follow recipes using essential oils:
Peppermint Spray

Ingredients:

1 cup water
10-15 drops of peppermint essential oil

Instructions:
Mix the water and peppermint essential oil in a spray bottle. Shake well and apply to exposed areas of the skin. Reapply as needed.

Lavender Candles

Ingredients:

1 cup soy wax flakes
20-25 drops of lavender essential oil
Candle wicks + containers

Instructions:
Melt the soy wax flakes in a double boiler. Once melted, stir in the lavender essential oil. Pour the mixture into candle containers and insert candle wicks. Allow the candles to cool and solidify. Light the candles during mosquito-prone hours for a fragrant and repellent effect.
Tips For Safe And Effective Application
Now that you have your homemade mosquito repellents ready, it's crucial to ensure safe and effective application.
Here are some tips to keep in mind:
Apply the repellent evenly to exposed areas of the skin to create a protective barrier.
Reapply the repellent every few hours, especially if you've been sweating or in water.
Avoid applying the repellent near the eyes or mouth.
For children and those with sensitive skin, perform a patch test before applying the repellent to larger areas of the body.
Store your homemade repellents in a cool and dark place to maintain their potency.
Consider using mosquito nets and screens for added protection, especially during sleep.
Creating homemade mosquito repellents using essential oils is a natural and effective way to keep those bloodsuckers away.
With these recipes and tips in hand, you can enjoy the outdoors without the constant annoyance of mosquitoes.
Give these homemade repellents a try and take control of your mosquito-free environment.
Incorporating Natural Enemies Of Mosquitoes
One effective way to combat mosquitoes is by incorporating their natural enemies in your environment.
These natural enemies, such as predators or parasites, can help find and kill mosquitoes naturally, reducing their population without the need for harmful chemicals or pesticides.
Utilizing Predatory Species To Control Mosquito Populations
One effective and natural way to combat mosquitoes is by incorporating their natural enemies into your environment.
These natural predators help to keep the mosquito population in check, reducing the risk of annoying bites and the transmission of mosquito-borne diseases.
By creating a balanced ecosystem, you can promote the presence of these predators and enjoy a mosquito-free space.
Let's explore some of the most efficient natural enemies of mosquitoes and how to introduce them to your surroundings.
Introducing Mosquito-eating Fish To Ponds And Water Features
A popular and environmentally friendly option for controlling mosquitoes is by introducing mosquito-eating fish to your ponds or water features.
These small but mighty warriors feed on mosquito larvae, effectively reducing their reproduction and population.
Some of the most common mosquito-eating fish species include Gambusia affinis (mosquitofish) and Lebistes reticulatus (guppy).
If you have a pond or a water feature that is suitable for fish to thrive, consider adding these mosquito predators to your aquatic ecosystem.
However, before introducing any fish species, it's important to research and ensure they are not invasive or harmful to the local environment.
Attracting Birds That Feed On Mosquitoes To Your Garden
Birds are not only beautiful to watch, but they can also be valuable allies in your battle against mosquitoes.
Many bird species have specialized diets that include mosquitoes and other flying insects.
By creating an inviting habitat, you can attract these mosquito-hungry birds to your garden, helping to naturally control the mosquito population.
Plant native flowers and shrubs that provide food and cover for birds.
Install bird feeders and provide a source of clean water for both drinking and bathing.
Provide birdhouses or nest boxes to encourage nesting.
By incorporating these elements into your garden, you can create an enticing environment that attracts a variety of bird species, including swallows, purple martins, and warblers, which are known for their mosquito appetite.
Identifying When Professional Help Is Necessary
When faced with a mosquito problem, it's important to assess the severity of the situation.
While many mosquito issues can be effectively controlled with do-it-yourself (DIY) strategies, there are instances where professional help becomes necessary.
Understanding when to seek assistance can save you time, money, and possible health risks.
Will guide you through the key factors to consider when assessing the severity of the mosquito problem, understanding the limitations of DIY strategies, and recognizing signs of mosquito-borne illnesses.
Assessing The Severity Of The Mosquito Problem
Before deciding whether professional help is necessary, it is crucial to assess the severity of the mosquito problem.
A few occasional mosquitoes in your backyard during summer evenings may not warrant professional intervention.
However, if you notice a significant increase in the mosquito population, frequent mosquito bites, or multiple breeding sites in and around your property, it's time to consider calling in the experts.
Assessing the mosquito problem can be done through simple observations:
Monitor mosquito activity: Observe the level of mosquito activity both indoors and outdoors, especially during peak mosquito seasons.
Identify breeding sources: Look for any areas in your property where mosquitoes could breed, such as stagnant water in buckets, birdbaths, or neglected swimming pools.
Consider proximity to mosquito habitats: Take note of any nearby areas prone to mosquito breeding, such as wetlands or ponds.
Evaluate the impact on daily life: Assess how much the mosquito problem is affecting your outdoor activities, such as gardening, barbecues, or simply enjoying your backyard.
Understanding The Limitations Of Diy Strategies
While DIY strategies can often be effective in reducing mosquito populations, they may have their limitations.
DIY methods typically focus on prevention, such as removing breeding sites, using repellents, or installing bug zappers.
However, these methods may not be sufficient in certain circumstances:
Large infestations: DIY strategies may struggle to control mosquito populations if the infestation is extensive, as mosquitoes can breed rapidly.
Inaccessible areas: Certain areas, like dense vegetation or hard-to-reach parts of your property, may require specialized equipment or expertise.
Resistant mosquito species: Some mosquito species are more resistant to DIY control methods, making it challenging to effectively eliminate them without professional assistance.
Recognizing Signs Of Mosquito-borne Illnesses
Mosquitoes are not just annoying pests; they can also transmit dangerous diseases. Recognizing the signs of mosquito-borne illnesses is crucial for timely intervention:
| Disease | Symptoms |
| --- | --- |
| Dengue | Fever, severe joint pain, headache, rash, and possible bleeding |
| West Nile virus | Fever, headache, body aches, rash, and occasionally, severe neurological symptoms |
| Zika virus | Mild fever, rash, conjunctivitis, joint and muscle pain |
| Malaria | Fever, chills, sweating, headache, body aches, and fatigue |
If you or someone around you is experiencing these symptoms and has been bitten by mosquitoes recently, seeking immediate medical attention is crucial.
Remember, delaying treatment for mosquito-borne illnesses can lead to severe health consequences.
In conclusion, assessing the severity of the mosquito problem, understanding the limitations of DIY strategies, and recognizing signs of mosquito-borne illnesses are essential steps when deciding whether professional help is necessary.
By taking these factors into consideration, you can make an informed decision that ensures the well-being of yourself, your family, and your community.
Finding And Hiring A Reliable Mosquito Control Service
Mosquitoes can quickly turn your outdoor experience into a nightmare. Their persistent buzzing and irritating bites can ruin any backyard gathering.
If you've tried various DIY methods to no avail, it's time to consider hiring a professional mosquito control service.
Finding a reliable service is crucial to ensure effective and long-lasting results.
We'll guide you through the process of finding and hiring a top-notch mosquito control service that meets your needs.
Researching Local Mosquito Control Companies
The first step in finding a reliable mosquito control service is conducting thorough research on local companies.
Start by searching online directories or asking for recommendations from friends and neighbors who have previously used such services.
Make a list of potential companies to consider. Take your time to browse their websites, paying special attention to their services, expertise, and years of experience.
Look for companies that specifically mention mosquito control as one of their primary services.
Evaluating Their Credentials And Reputation
Once you have a list of potential mosquito control companies, it's essential to evaluate their credentials and reputation.
Check if the companies have proper licenses and certifications, as these indicate their compliance with industry standards.
Additionally, look for testimonials or online reviews from previous clients to assess their reputation.
A company with a strong track record of positive feedback and satisfied customers is more likely to provide reliable mosquito control services.
Requesting A Consultation And Cost Estimate
Now that you have a shorter list of reputable mosquito control companies, it's time to request a consultation and cost estimate.
Most reliable companies offer these services free of charge. During the consultation, a representative from the company will visit your property to assess the mosquito problem, identify potential breeding areas, and determine the best course of action.
Use this opportunity to ask any questions you may have and discuss your specific needs. After the visit, you should receive a clear and detailed cost estimate for the recommended mosquito control treatment plan.
Understanding The Different Treatment Options Available
Understanding the different treatment options available is crucial in choosing the right mosquito control service for your needs.
A reliable company should offer a range of treatment options tailored to your specific situation. These may include barrier sprays, larvicide treatments, or automatic misting systems.
During the consultation, the representative should explain each treatment option in detail, highlighting the benefits and expected outcomes.
Make sure you understand the effectiveness, duration, and any necessary follow-up treatments for each option before making your decision.
By following these steps, you can confidently find and hire a reliable mosquito control service that effectively eliminates mosquitoes from your property.
Remember, investing in professional mosquito control is not only beneficial for your outdoor experience but also for protecting your health and the health of your loved ones.
Say goodbye to those pesky mosquitoes and regain control of your yard once and for all!
Frequently Asked Questions Of How To Find And Kill Mosquito
How Do You Find A Mosquito To Kill It?
To find a mosquito and kill it, turn on the lights as they are attracted to the brightness. Listen for the familiar whining sound, try to locate it and then quickly swipe or squish it.
How Do You Find A Mosquito That Is Hiding?
To find a hiding mosquito, carefully scan your surroundings, including walls, curtains, and dark corners. Look for any movements or buzzing sounds. Use a flashlight to spot them more easily. Keep your room well-lit and eliminate any potential breeding sites to prevent future mosquito encounters.
How Do You Lure And Kill Mosquitoes?
Lure and kill mosquitoes by using mosquito traps, repellents, and eliminating stagnant water. Set up traps to attract and trap mosquitoes. Use mosquito repellents on skin or clothing to deter them. Remove standing water in and around your home to prevent breeding.
What Kills Mosquitoes Instantly?
Mosquitoes can be killed instantly using insecticides, bug zappers, or mosquito traps.
Final Words
To successfully combat the annoying presence of mosquitoes, it is crucial to adopt effective strategies.
By implementing simple yet impactful measures such as removing stagnant water, using mosquito repellents, and maintaining a clean environment, you can significantly reduce their population.
Furthermore, educating yourself on their habits and understanding their life cycle will give you an upper hand in eradicating them.
So, don't let these tiny pests ruin your outdoor experiences anymore – take action and protect yourself from mosquitoes!