Mosquitoes do not die when they burst; instead, they simply continue on with their life cycle. These insects undergo a process called blood-feeding, during which they insert their needle-like mouthparts into human or animal skin to extract blood.
When overfed, female mosquitoes reach a point where they become bloated and engorged with blood, but they do not burst or explode as is often assumed.
Instead, they gradually digest the blood meal, develop eggs, and eventually lay them before repeating the process.
Understanding the life cycle and behavior of mosquitoes is crucial in combating the spread of diseases they transmit, such as malaria, dengue fever, and Zika virus.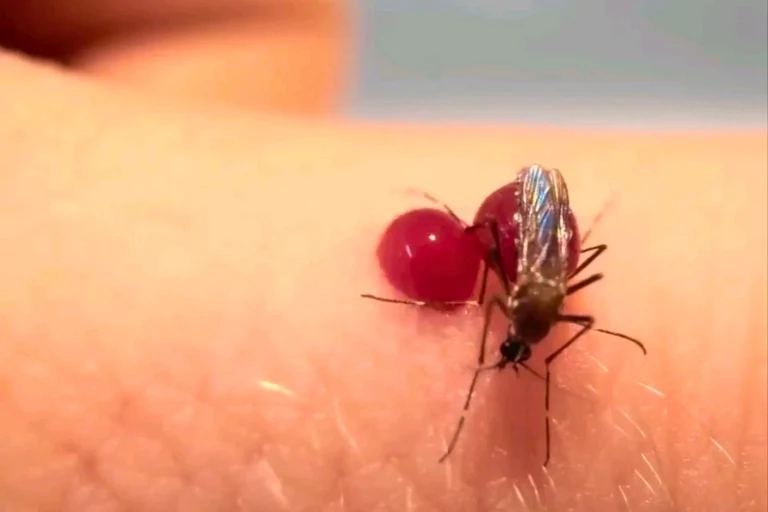 The Life And Physiology Of Mosquitoes
Lifecycle And Breeding Habits Of Mosquitoes
Mosquitoes are pesky insects that possess a remarkable ability to survive and reproduce under diverse environmental conditions.
Understanding their lifecycle and breeding habits is crucial in developing effective strategies for their control.
Egg Stage: The mosquito lifecycle begins when a female mosquito lays her eggs on still-water surfaces. These eggs soon hatch into larvae, marking the beginning of their aquatic adventure.
Larval Stage: The larval stage is a critical period for mosquito development. Larvae reside in the water, feeding on microorganisms and organic matter. They undergo multiple molts, growing larger with each stage.
| Key Features of Larval Stage | Description |
| --- | --- |
| Filter-Feeding | Mosquito larvae have specialized mouthparts called siphons, which they use to filter small food particles from the water. |
| Breathing Mechanism | They breathe through a structure called a siphon, which allows them to access oxygen from the water's surface. |
| Movements | Larvae move in a jerky, wiggling motion known as "wigglers." This unique movement helps them avoid predators lurking beneath the water. |
Pupal Stage: After their larval development is complete, mosquitoes enter the pupal stage. Pupae are non-feeding and highly vulnerable. During this stage, they transform into adult mosquitoes through a process called metamorphosis.
Adult Stage: Once the metamorphosis is complete, adult mosquitoes emerge from the pupal case and take flight. The males typically live for about a week, while the females can live for several weeks, depending on various factors.
Anatomy Of A Mosquito
To better understand mosquitoes, let's delve into their anatomy:
Head: The mosquito's head contains sensory organs and mouthparts crucial for feeding. The female's mouthpart is specialized for piercing the skin and sucking blood, while the male's mouthpart is designed for feeding on nectar.
Thorax: The thorax is the mosquito's middle segment, housing the wings and legs. Mosquitoes have a relatively large and powerful pair of wings that facilitate their flight.
Abdomen: The abdomen is the mosquito's long and segmented rear body region. It houses vital organs such as the digestive, reproductive, and excretory systems.
Mosquitoes also possess a fascinating set of adaptations that contribute to their survival:
Sensory Organs: Mosquitoes have numerous sensitive structures on their head, which help them detect carbon dioxide, heat, and specific body odors emitted by potential hosts.
Proboscis: The female mosquito's proboscis is a formidable tool, allowing her to pierce the skin and extract blood. It consists of sharp styles surrounded by a sheath-like structure.
Anticoagulant: To prevent blood from clotting while feeding, mosquitoes inject a small amount of saliva into their host. This saliva contains anticoagulant enzymes that allow them to access blood more efficiently.
Flight Abilities: Mosquitoes are proficient fliers, thanks to their long, slender wings, which generate lift and enable agile maneuvers.
Understanding the unique lifecycle and anatomy of mosquitoes provides valuable insights into their behavior and survival mechanisms.
Armed with this knowledge, we can employ effective strategies to control their population and minimize the risks they pose to human health.
The Mechanisms Of Mosquito Feeding
Mosquitoes do not die when they burst after feeding. Instead, their bodies have evolved to handle the pressure and stretch caused by their blood meals, allowing them to continue their life cycle.
Understanding how mosquitoes feed and consume blood is crucial in our quest to control and eliminate these pesky pests.
The process of mosquito feeding involves a series of intricate mechanisms that enable them to obtain the necessary nutrients for reproduction and survival.
We will delve deeper into the fascinating world of mosquito feeding and explore how they consume blood.
The Process Of Mosquito Feeding
When a mosquito is hungry, it seeks out a suitable host to feed on. Female mosquitoes are the ones that feed on blood because they require the protein and iron it contain to develop eggs.
As they approach their intended target, mosquitoes use various sensory cues, such as heat and carbon dioxide, to locate their next meal.
Once a mosquito has landed on its host, it begins the feeding process by inserting its proboscis, a long, needle-like structure, into the skin.
The proboscis is comprised of multiple parts that work together to facilitate blood consumption. These include:
Labrum: This tube-shaped structure allows the mosquito to probe the skin and find a blood vessel.
Labium: Acting as a sheath, the labium surrounds the other mouthparts during feeding.
Maxillae: These sharp, serrated structures create a small incision in the skin, making it easier for the mosquito to penetrate.
Mandibles: Located on the sides of the maxillae, the mandibles steady the proboscis and assist in probing the tissues.
Hypopharynx: This tubular structure delivers saliva into the skin to prevent blood clotting.
Once the mosquito has successfully inserted its proboscis, it will start extracting blood from the host using its specialized mouthparts.
The mosquito's saliva contains enzymes that thin the blood, making it easier to suck up.
While extracting blood, mosquitoes also inject saliva into the host, which can cause itching and irritation.
How Mosquitoes Consume Blood
Mosquitoes consume blood by using a pumping action. As they engorge themselves, blood is drawn into their digestive system through the proboscis.
At the same time, excess fluid (called hemolymph) is expelled to make room for the blood.
This continuous "sucking and squishing" motion allows mosquitoes to fill their abdomens with the nutritious blood they need for egg development.
After satisfying their hunger, mosquitoes detach themselves from the host and fly away.
At this point, they carry nutrients they obtained from the blood meal back to their resting place for digestion and egg production.
It's important to note that male mosquitoes do not consume blood. Instead, they feed on nectar and plant juices for sustenance.
Female mosquitoes are the ones responsible for biting and may feed multiple times during their lifespan to support their reproductive needs.
Mosquito Blood Digestion And Reproduction
Mosquitoes do not die when they burst after feeding on blood. They have a remarkable blood digestion mechanism and can store and digest blood to support their reproduction.
Mosquito Blood Digestion
One of the most fascinating aspects of mosquitoes is their feeding behavior, particularly their blood digestion process.
Female mosquitoes need blood meals to obtain the nutrients required for egg production.
When a female mosquito lands on a host, it uses its proboscis to pierce the skin and locate a blood vessel.
Once the blood is successfully drawn, it flows into the mosquito's stomach, which is also known as the midgut.
The midgut of a mosquito plays a crucial role in the digestion of blood meals. It secretes enzymes called proteases, which break down the proteins present in the blood.
This digestion process allows the mosquito to extract the necessary nutrients, such as amino acids, from the blood.
These nutrients are then absorbed into the mosquito's body, providing energy for various physiological functions and, most importantly, egg development.
Mosquitoes have a fascinating ability to selectively digest blood proteins while preserving the host's red and white blood cells.
This selective digestion process ensures that the mosquito can acquire the necessary nutrients without triggering an immune response from the host.
Reproductive Cycle Of Female Mosquitoes
The reproductive cycle of female mosquitoes is tightly linked to their blood feeding. After consuming a blood meal, female mosquitoes begin the process of egg development.
The nutrients obtained from the blood meal enable the maturation of the mosquito's eggs.
Once the eggs are fully developed, the female mosquito searches for suitable breeding sites, typically stagnant water sources.
The female mosquito lays her eggs on the water surface or in areas prone to flooding, ensuring the eggs have sufficient moisture to survive.
Interestingly, female mosquitoes can lay hundreds of eggs during a single reproductive cycle.
The development of mosquito eggs progresses rapidly in warm and humid conditions. Depending on environmental factors, the eggs hatch into larvae within a span of one to two days.
These larvae, sometimes referred to as wrigglers, live in the water and feed on organic matter and microorganisms present in their aquatic environment.
Over time, mosquito larvae go through several molting stages, shedding their exoskeletons as they grow.
After completing their final molt, mosquito larvae transform into pupae through a process known as pupation.
During this stage, the mosquito's body undergoes significant structural changes in preparation for adult emergence.
After a few days, the pupae undergo a final transformation, and adult mosquitoes emerge from the water.
The newly emerged mosquitoes rest on the surface of the water until their wings dry and harden.
Once ready, the female mosquitoes actively seek out blood meals to continue the reproductive cycle and ensure the survival of their species.
The Myth Of Mosquitoes Bursting
If you have ever been plagued by the persistent buzz of mosquitoes, you might have pondered what would happen if they were to burst.
It's a common notion that these bloodsucking pests would simply explode once they have had their fill. However, the truth behind this belief may surprise you.
Examining The Popular Myth
The idea that mosquitoes burst after feeding on blood has been passed down from one generation to another, perpetuating a popular myth.
This misconception has even made its way into books and movies, creating a notion that mosquitoes are volatile creatures that swell until they pop.
Scientific Debunking Of The Myth
To debunk this myth, scientific studies have shown that mosquitoes do not burst after feeding.
Instead, their bodies have astonishing self-regulatory mechanisms that prevent them from reaching the point of explosion. Let's explore the science behind it:
Stretchable Exoskeleton:
Mosquitoes have an exoskeleton composed of a flexible and stretchy material called chitin.
This exoskeleton allows their bodies to expand as they take in blood, accommodating their engorged abdomen without the risk of bursting.
It acts as a protective shield, ensuring their survival during and after feeding.
Blood Digestion:
After a blood meal, mosquitoes need to extract nutrients from the blood.
Their digestive system efficiently processes and breaks down the components of the blood, allowing them to gain nourishment without reaching a critical threshold that could lead to bursting.
This process ensures their survival and prevents them from experiencing any explosive consequences.
Expulsion of Excess Fluid:
In order to maintain their delicate balance, mosquitoes have evolved a sophisticated system to expel excess fluid from their bodies.
They eliminate excess water through specialized excretory organs, preventing them from becoming overly bloated and reducing the risk of bursting.
So, rest assured that mosquitoes do not burst when they have had their fill.
Thanks to their stretchable exoskeleton, efficient blood digestion, and fluid expulsion mechanisms, these pesky insects are equipped to handle their feeding without any explosive consequences.
The Consequences Of Mosquito Feeding
One of the most persistent and annoying blood-sucking insects, mosquitoes are notorious for their itchy bites and incessant buzzing.
But have you ever wondered what happens to a mosquito after it completes its feeding frenzy?
We'll explore the consequences of mosquito feeding, including the impact on human health and the transmission of mosquito-borne diseases.
Impact On Human Health
Mosquitoes may seem like a mere nuisance, but the consequences of their feeding can have a significant impact on human health.
When a mosquito bites, it pierces the skin with its needle-like mouthpart, injecting its saliva in the process.
This saliva contains a cocktail of proteins and enzymes that allow the mosquito to feed on your blood and prevent it from clotting.
However, it's this saliva that causes the familiar itchy bump and can also lead to an allergic reaction in some individuals.
The severity of these reactions can vary from person to person, with some experiencing mild itching and redness, while others may develop more severe symptoms like swelling and blistering.
In rare cases, these allergic reactions can lead to anaphylaxis, a severe and potentially life-threatening allergic response.
Mosquito-borne Diseases And Transmission
Aside from the physical discomfort caused by mosquito bites, there is a more sinister consequence of mosquito feeding – the potential transmission of mosquito-borne diseases.
Mosquitoes are known vectors for numerous infectious diseases, including malaria, dengue fever, Zika virus, West Nile virus, and yellow fever, among others.
When a mosquito feeds on an infected individual, it ingests the pathogens circulating in their blood.
These pathogens can then propagate within the mosquito's body, sometimes reaching their salivary glands.
When the mosquito feeds again, it can transmit these pathogens to a new host through its saliva, thus continuing the cycle of infection.
This mode of transmission is particularly concerning because it allows for the rapid spread of diseases within human populations.
Mosquitoes are highly adaptive and can thrive in various climate conditions, making them efficient vectors for disease transmission worldwide.
Moreover, their breeding and feeding habits often bring them into close proximity with humans, increasing the risk of disease transmission.
FAQs On Do Mosquitoes Die When They Burst
Is It Better To Let A Mosquito Finish?
Letting a mosquito finish may increase your risk of contracting diseases like malaria or dengue.
Can You Pop Mosquito Flexing?
No, you cannot pop a mosquito by flexing. Mosquitoes have a flexible exoskeleton that cannot be easily broken by flexing.
What Happens If You Cut Off A Mosquito Proboscis?
Cutting off a mosquito proboscis would disable its ability to bite and feed on blood.
Should You Pop Mosquito Bites?
No, you should not pop mosquito bites. Popping can lead to infection and scarring, and prolong the healing process. Instead, try remedies like ice packs, antihistamines, or topical creams to alleviate the itch and reduce swelling.
Final Words
Bursting mosquitoes are not directly responsible for their death, as it is a result of a self-defense mechanism.
When mosquitoes feed, their bodies become engorged, making them vulnerable to bursting if mishandled.
However, bursting does not kill them instantly, as they still have a chance to survive.
Understanding the life cycle and behavior of mosquitoes is vital in tackling and controlling their population effectively.
By implementing preventive measures and proper mosquito control strategies, we can reduce the risks they pose and minimize their impact.
Stay informed and take proactive steps to protect yourself and your surroundings from these tiny yet bothersome creatures.