Mosquitoes in North Carolina are troublesome, acting as carriers for various diseases due to their prevalence and nuisance-causing tendencies in the region. Summers in North Carolina bring an influx of these blood-sucking insects, resulting in potential health risks and discomfort for residents.
With their ability to reproduce rapidly and thrive in humid climates, the impact of mosquitoes can be significant, often affecting outdoor activities and posing a threat to public health.
Controlling their population and taking preventive measures to avoid mosquito bites is essential in mitigating the negative consequences associated with their presence.
By understanding the severity of the mosquito problem in North Carolina, individuals can take appropriate actions to protect themselves and their communities.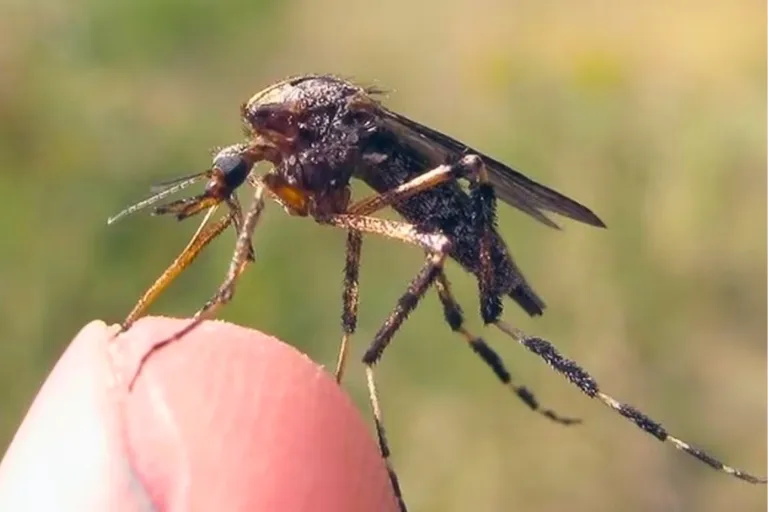 Understanding The Mosquito Infestation
Mosquitoes, those tiny yet relentless creatures, are an unfortunate reality for many North Carolina residents.
These buzzing pests not only disrupt our outdoor activities, but they also pose serious health risks by transmitting diseases like West Nile Virus and Zika.
To tackle this ongoing issue, it's vital to have a comprehensive understanding of the mosquito infestation in the region.
The Impact Of Mosquitoes On North Carolina Residents
Mosquitoes can quickly transform an enjoyable outdoor experience into an itchy and uncomfortable ordeal.
The incessant buzzing, painful bites, and relentless itching can disrupt our ability to relax and unwind in our own backyards.
Furthermore, the potential health risks associated with mosquito-borne diseases cannot be ignored.
Understanding the impact of mosquitoes on North Carolina residents is essential in realizing the urgency to mitigate their population.
Climate And Environmental Factors Contributing To Mosquito Proliferation
In North Carolina, mosquitoes thrive due to a combination of favorable environmental factors.
The state's warm and humid climate provides an ideal breeding ground for these pests.
The hot summers and mild winters create a continuous breeding cycle, allowing mosquito populations to multiply rapidly.
Additionally, the abundant rainfall in the region provides ample stagnant water sources, which are perfect breeding grounds for mosquitoes.
By analyzing these climate and environmental factors, we gain insight into why mosquitoes proliferate in North Carolina.
Mosquito Breeding Grounds In North Carolina
To effectively combat the mosquito infestation, it is crucial to identify the common breeding grounds these pests favor.
Mosquitoes lay their eggs in stagnant water, so areas with standing water become prime locations for mosquito breeding.
Some common breeding grounds in North Carolina include:
Ponds and lakes
Ditches and drainage areas
Clogged gutters
Old tires
Flower pots and containers
Birdbaths
By eliminating these breeding grounds, we can significantly reduce the mosquito population and decrease the risk of mosquito-borne diseases.
Maintaining clean and dry outdoor spaces, performing regular inspections, and implementing effective mosquito control measures are crucial steps toward ensuring a mosquito-free environment.
Health Risks Posed By Mosquitoes
Mosquitoes are more than just a pest buzzing around during our summer evenings. These tiny insects carry with them a potential health threat that should not be overlooked.
In North Carolina, where the climate is favorable for their breeding and survival, mosquitoes can transmit various diseases to humans and animals alike.
Diseases Transmitted By Mosquitoes In North Carolina
A bite from an infected mosquito can introduce harmful pathogens into the bloodstream, leading to the transmission of diseases.
In North Carolina, there are several illnesses associated with mosquito bites that residents should be aware of.
Some of the most notable diseases include:
West Nile Virus: A viral infection that can cause fever, headaches, body aches, fatigue, and in severe cases, neurological complications.
Zika Virus: Known for its potential impact on pregnant women and their babies, Zika virus can lead to birth defects and other neurological disorders.
Eastern Equine Encephalitis (EEE): This rare but dangerous disease affects both humans and horses, often leading to severe inflammation of the brain and, in some cases, death.
Lyme Disease: Although primarily transmitted by ticks, there have been cases of Lyme disease traced back to mosquito bites in North Carolina. It can cause symptoms such as fatigue, joint pain, and neurological complications if left untreated.
Prevalence And Incidence Rates Of Mosquito-borne Illnesses
The prevalence and incidence rates of mosquito-borne illnesses in North Carolina highlight the importance of taking precautions against mosquito bites.
According to the North Carolina Department of Health and Human Services, there have been reported cases of mosquito-borne diseases each year, with fluctuating numbers depending on factors such as weather conditions and mosquito activity.
Staying vigilant and informed about these diseases can help individuals and communities better protect themselves.
The Threat To Human And Animal Populations
Mosquito-borne diseases pose a significant threat to both human and animal populations in North Carolina.
While humans may experience debilitating symptoms or potentially life-threatening conditions, animals can also suffer from these illnesses.
For example, horses are particularly susceptible to Eastern Equine Encephalitis, leading to high mortality rates among infected animals.
By diligently implementing preventive measures and mosquito control strategies, we can significantly reduce the risk posed by these diseases.
From ensuring proper drainage and eliminating standing water to using effective mosquito repellents and wearing protective clothing, every individual's efforts collectively contribute to safeguarding public health.
Mosquito Control Measures In North Carolina
Mosquitoes are a familiar nuisance to residents of North Carolina, with their itchy bites and potential for spreading diseases.
However, the state is not sitting idle in the face of this buzzing menace. Various mosquito control measures have been implemented to combat the problem and protect public health.
From government initiatives to community interventions, North Carolina is actively working towards reducing the mosquito population and minimizing their impact.
Government Initiatives To Combat The Mosquito Problem
The state government of North Carolina recognizes the importance of mosquito control and has taken significant steps to address the issue.
They have allocated funds to support research, surveillance, and mosquito control efforts.
Additionally, the government works closely with local health departments and vector control programs to develop effective strategies for managing mosquito populations.
Public Health Interventions And Awareness Campaigns
Public health plays a crucial role in mosquito control. To educate the public and raise awareness about mosquito-borne diseases, North Carolina conducts frequent awareness campaigns.
These campaigns aim to inform residents about the risks associated with mosquitoes and the preventive measures they can take.
By promoting personal protection methods such as using mosquito repellents, wearing protective clothing and eliminating breeding sites, these interventions help minimize the chances of mosquito-borne infections.
Mosquito Control Techniques Employed By Local Communities
Local communities in North Carolina are actively involved in combatting mosquitoes.
They employ various techniques to reduce the mosquito population and alleviate the annoyance caused by these bloodsucking insects.
Some common mosquito control methods include:
Local communities take measures to eliminate breeding sites. They regularly inspect and treat standing water sources such as puddles, ditches, and containers to prevent mosquito larvae from developing.
Larviciding: In areas where standing water cannot be removed, larvicides are used to target mosquito larvae and prevent their growth into adults. This helps disrupt the mosquito life cycle and reduce the overall population.
Adulticide spraying: To control adult mosquitoes, local communities may carry out targeted spraying using approved insecticides. These treatments are usually conducted in areas with high mosquito activity or where disease transmission has been detected.
Community participation: Engaging the community in mosquito control efforts is essential. Local organizations and community members work together to implement integrated pest management strategies, including education, source reduction, and regular surveillance.
By employing these techniques, local communities in North Carolina contribute to the collective effort of mosquito control, shaping a more mosquito-resistant environment for everyone's well-being.
Alternative Approaches To Mosquito Control
When it comes to dealing with mosquitoes in North Carolina, it's essential to explore alternative approaches to mosquito control.
While chemical methods have long been the go-to solution, there are other options available that are both effective and eco-friendly.
We will discuss natural remedies for mosquito prevention, the advantages and limitations of chemical mosquito control, and the biocontrol methods that provide an environmentally-friendly solution.
So, let's delve into these alternative approaches and discover the best way to keep those pesky mosquitoes at bay.
Natural Remedies For Mosquito Prevention
Using natural remedies for mosquito prevention not only helps in avoiding the use of harmful chemicals but also promotes a healthier environment.
Here are some effective natural methods to keep mosquitoes away:
Plant mosquito-repellent plants such as citronella, lemongrass, lavender, and marigold in your garden or patio.
Eliminate standing water in your surroundings, as mosquitoes breed in stagnant water sources.
Install window and door screens to prevent mosquitoes from entering your home.
Use mosquito nets and protective clothing when spending time outdoors, especially during peak mosquito hours.
Apply natural mosquito repellents containing essential oils like lemon eucalyptus, tea tree, and neem oil.
Advantages And Limitations Of Chemical Mosquito Control
Chemical mosquito control methods have been widely used for their efficiency in tackling mosquito populations.
However, it is important to take into account both the advantages and limitations of these chemical approaches:
Advantages
Limitations

Quick and effective in reducing mosquito populations.
Can cover large areas and provide immediate relief.
Available in various forms like sprays, foggers, and pellets for convenient application.

Chemicals may have adverse effects on human health and the environment.
Some mosquito species may develop resistance to certain chemical treatments over time.
Continuous usage can lead to the buildup of toxins in the ecosystem.
Biocontrol Methods: An Eco-friendly Solution
To ensure a sustainable and eco-friendly solution for mosquito control, biocontrol methods offer a promising approach.
These methods utilize natural enemies of mosquitoes, such as certain species of fish, bacteria, and insects, to keep their populations in check.
Here are some notable biocontrol methods:
Bacillus thuringiensis israelensis (Bti): Bti is a bacteria-based larvicide that specifically targets mosquito larvae, preventing them from developing into biting adults.
Gambusia affinis (mosquito fish): These small fish are voracious eaters of mosquito larvae, making them an excellent addition to ponds and water bodies.
Dragonflies and damselflies: These predatory insects feed on adult mosquitoes, playing a crucial role in controlling their populations.
Biocontrol methods not only effectively reduce mosquito populations but also have minimal impact on non-target organisms and the environment as a whole.
Tackling The Menace Of Mosquitoes
When it comes to dealing with mosquitoes in North Carolina, it is evident that the battle is an ongoing one.
The importance of collective efforts in mosquito control cannot be underestimated, as these pests pose a significant threat to public health, comfort, and outdoor activities.
However, the future prospects for managing and minimizing the mosquito population are promising, with advancements in technology and research continuously providing new methods and strategies for effective mosquito control.
The Ongoing Battle Against Mosquitoes In North Carolina
Mosquitoes have long been a nuisance in North Carolina, with the state's warm and humid climate providing ideal breeding grounds for these pests.
Not only do they cause itchy and irritating bites, but they also pose serious health risks, transmitting diseases such as West Nile virus, Zika virus, and Eastern Equine Encephalitis.
Local authorities and organizations have been actively engaged in combatting the mosquito population through various initiatives.
These include regular monitoring and surveillance programs to identify mosquito breeding sites, targeted insecticide treatments, and public awareness campaigns to educate residents about mosquito prevention and control measures.
The Importance Of Collective Efforts In Mosquito Control
Mosquito control is not a responsibility that solely falls on the shoulders of government agencies; it requires collective efforts from individuals, communities, and organizations.
By taking preventive measures at the personal level, such as eliminating stagnant water sources, using mosquito repellents, and ensuring proper screening of homes and outdoor areas, individuals can contribute significantly to reducing the mosquito population.
Moreover, community-based efforts, like organizing clean-up drives to eliminate potential breeding sites and participating in neighborhood mosquito control programs, play a crucial role in curbing the spread of mosquitoes.
Collaborative initiatives between municipalities, healthcare professionals, and academic institutions further enhance the effectiveness of mosquito control measures.
Future Prospects For Managing And Minimizing The Mosquito Population
The relentless efforts to tackle the menace of mosquitoes in North Carolina have paved the way for promising future prospects in mosquito management.
Advancements in scientific research and technology have introduced innovative methods, such as the use of genetically modified mosquitoes, insect growth regulators, and biological control agents, that target and disrupt mosquito breeding cycles without harming the environment or other beneficial insects.
Furthermore, ongoing research aims to develop vaccines against mosquito-borne diseases, providing an additional layer of protection against the health risks posed by these pests.
Encouragingly, increased funding and support for mosquito control research and programs are emerging, strengthening the fight against mosquitoes and ensuring the safety and well-being of communities in North Carolina.
In conclusion, while mosquitoes continue to be a persistent problem in North Carolina, concerted efforts from all stakeholders are crucial in combating their population and reducing the risks they pose.
By fostering community participation, investing in research and advanced technologies, and raising public awareness, a future with minimized mosquito populations and fewer mosquito-borne diseases is well within reach.
FAQs Of How Bad Are Mosquitoes In North Carolina
Which State Has The Worst Mosquitoes?
Florida is considered to have the worst mosquitoes due to its warm and humid climate.
What State Has Little To No Mosquitoes?
Alaska is a state with little to no mosquitoes due to its cold climate. The low temperatures inhibit mosquito breeding and population growth. Alaska's chilly conditions make it a desirable destination for people seeking relief from these pesky insects.
Are The Bugs Bad In North Carolina?
Yes, bugs can be a nuisance in North Carolina. The state's warm climate attracts mosquitoes, ticks, and other biting insects. It's important to take precautions, such as using bug repellent and wearing protective clothing, especially during the warmer months.
What Is The Most Mosquito Infested City In The United States?
Key West, Florida is the most mosquito-infested city in the United States due to its warm climate, stagnant water, and high humidity levels.
Final Words
Mosquitoes can be quite a nuisance in North Carolina, especially during the warm summer months.
They not only disrupt our outdoor activities but also pose a significant health risk due to the transmission of diseases like Zika and West Nile virus.
To protect ourselves and our loved ones, it is crucial to take preventive measures like using mosquito repellents, eliminating standing water, and keeping our surroundings clean.
So, stay prepared and enjoy the beautiful North Carolina outdoors without the hassle of mosquitoes.
Stay safe!