Mosquitoes cannot survive in temperatures below 50°F (10°C). In colder temperatures, mosquitoes become inactive and are unable to fly or bite, making it too cold for them to thrive.
Introducing chilly conditions is an effective way to keep these pesky pests at bay.
Mosquitoes, the miniature vampires that feed on our blood and ruin peaceful outdoor activities, have a firm dislike for frigid temperatures.
When it becomes too cold, they become immobile, unable to fly or bite.
To survive, mosquitoes need temperatures above 50°F (10°C). Anything colder than that puts a halt to their buzzing and biting operations.
So, if you're looking to enjoy mosquito-free outdoor activities, embrace the chill!
We'll delve into the fascinating world of mosquito biology and explore the impact of temperature on their survival.
So, grab a hot drink, wrap yourself in a cozy blanket, and let's dive into the cold, unforgiving world of mosquitoes.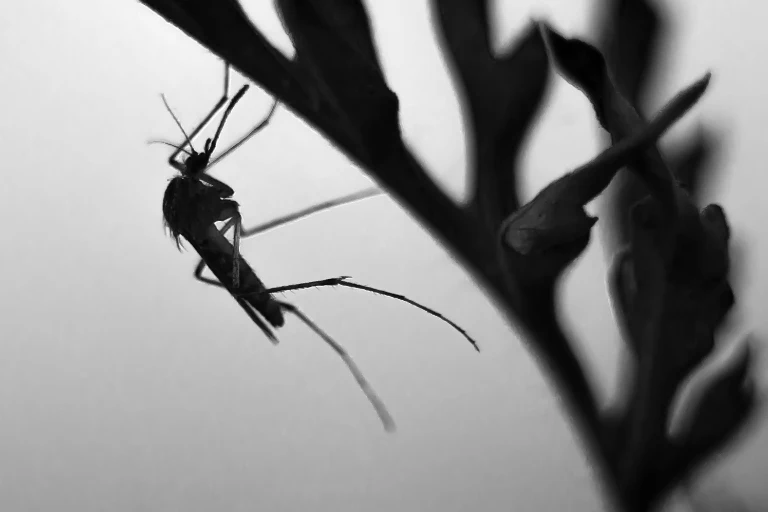 Understanding The Ideal Temperature For Mosquito Survival
Have you ever wondered what temperatures are too cold for mosquitoes to survive?
Understanding the ideal temperature range for mosquito survival is crucial when it comes to controlling these pests around your home and preventing mosquito-borne diseases.
We will delve into the factors that influence mosquito survival and explore the impact of temperature on their life cycle.
Factors That Influence Mosquito Survival
Several factors come into play when determining the ideal temperature for mosquito survival. These factors include:
Species: Different mosquito species have varying temperature preferences. Some species are more adaptable and can survive in a wide range of temperatures, while others are more sensitive.
Geographical Location: Mosquito species found in colder regions are often adapted to withstand lower temperatures compared to those in warmer regions.
Physiological State: Mosquitoes in different life stages, such as eggs, larvae, pupae, or adults, have different temperature tolerances.
Acclimation: Mosquitoes can acclimate to their surrounding environment, allowing them to endure temperature fluctuations better.
Impact Of Temperature On Mosquito Life Cycle
The temperature has a profound influence on the mosquito life cycle, from their development as larvae to their survival as adults.
Here's a breakdown of how temperature affects each stage:
Egg Stage
When the temperature drops below a certain threshold, typically around 50°F (10°C), the development of mosquito eggs slows down significantly.
At lower temperatures, the eggs may become dormant or even die. However, some species have evolved to survive the winter in the form of eggs, lying dormant until conditions become favorable again.
Larvae Stage
Mosquito larvae are aquatic and rely on stagnant water sources for survival. The temperature of the water directly impacts their development.
In cooler temperatures, the larvae take longer to hatch, grow, and eventually transform into pupae. Warmer temperatures accelerate their growth and development.
Pupae Stage
Pupae are the stage between larvae and adult mosquitoes. They are relatively inactive and do not feed, but they are still highly susceptible to temperature changes.
Cooler temperatures slow down their maturation process, while warmer temperatures speed it up.
Adult Stage
Once mosquitoes reach adulthood, temperature affects their overall survival and lifespan.
Cooler temperatures outside their optimal range can impair their ability to fly, feed, and reproduce.
Most mosquito species thrive in temperatures between 77°F and 86°F (25°C-30°C).
The Lower Temperature Limits For Mosquitoes
Understanding the lower temperature limits for mosquitoes is crucial for controlling these pesky insects.
While we often think of mosquitoes as being more active during the warmer months, it's important to note that they can survive in a wide range of temperatures.
We'll explore the threshold for mosquito activity and how low temperatures can affect their behavior.
The Threshold For Mosquito Activity
Mosquitoes are cold-blooded creatures, meaning their body temperature is determined by the surrounding environment.
As a result, their activity levels are closely tied to the temperature. In general, mosquitoes become less active when temperatures drop below a certain threshold.
How Low Temperatures Affect Mosquito Behavior
When temperatures fall below the lower limit, mosquitoes experience physiological changes that impact their behavior.
Here's a closer look at how different temperature ranges affect these annoying insects:
50-60°F (10-15°C): Mosquitoes start to slow down and fly less frequently, making it easier to avoid encounters with them.
40-50°F (4-10°C): Mosquitoes become even less active, and their flight becomes erratic. They are less likely to bite and are easier to repel.
Below 40°F (4°C): Mosquitoes enter a state of hibernation or diapause, similar to bears in the winter. They remain inactive until warmer temperatures return.
It's important to note that not all mosquito species have the same lower temperature limits, and some are more resilient to cold temperatures than others.
However, in general, these temperature ranges give us a better understanding of when mosquitoes are less likely to be active.
Knowing these lower temperature limits can help in implementing mosquito control measures during colder months.
By understanding when mosquitoes are less active, we can focus our efforts on prevention and mitigation strategies during their downtime, helping to reduce the overall mosquito population in our surroundings.
Remember, even in colder temperatures, it's still essential to take precautions to protect yourself from mosquito bites, as some species may still remain active.
Using mosquito repellents, wearing long sleeves and pants, and eliminating standing water around your property are effective ways to minimize the risk of mosquito bites and effectively control their population.
Exploring The Effects Of Cold Temperatures On Mosquitoes
Exploring the Effects of Cold Temperatures on Mosquitoes
Mosquitoes are commonly associated with warm and humid environments, where they thrive and multiply.
However, many people wonder: what is too cold for mosquitoes? Can they survive freezing temperatures?
Let's delve into the fascinating world of these bloodsucking insects and shed light on their ability to adapt and survive in icy conditions.
Mosquitoes' Ability To Survive In Freezing Conditions
Despite their delicate appearance, mosquitoes are surprisingly resilient when it comes to cold weather.
In fact, some species are able to withstand freezing temperatures and survive the harshest of winters.
Here are some key factors that contribute to their ability to brave the cold:
Overwintering strategies: Mosquitoes employ various strategies to survive the winter, such as hibernation and diapause. Hibernation allows them to enter a state of dormancy, conserving energy and slowing down their metabolism. Diapause, on the other hand, is a stage where mosquitoes temporarily suspend their development, waiting for more favorable conditions.
Cold tolerance: Unlike other insects, mosquitoes possess a remarkable ability to tolerate freezing temperatures. They can withstand the formation of ice crystals in their bodies by producing special proteins called antifreeze proteins. These proteins prevent the formation of ice, safeguarding vital organs and tissues from damage.
Microhabitats: Mosquitoes are resourceful in seeking out microhabitats that offer protection from extreme cold. They often seek refuge in shelters such as small burrows, tree cavities, and even underground tunnels. These microenvironments provide a shield against the chilling winds and freezing elements.
The Physiological And Behavioral Changes They Undergo
Mosquitoes undergo remarkable physiological and behavioral changes to survive in freezing conditions.
Here are some notable adaptations:
Sluggish movements: When exposed to low temperatures, mosquitoes become lethargic and their movements slow down significantly. This reduced activity helps them conserve energy and cope with the harsh conditions.
Decreased metabolic rate: To conserve energy and ensure survival, mosquitoes lower their metabolic rate during the cold months. This slowdown allows them to endure extended periods of cold weather with limited food resources.
Reduced feeding: With the scarcity of hosts and their reduced metabolic activity, mosquitoes generally decrease their feeding during winter. This dormancy period helps them conserve energy and wait for more suitable conditions to resume their bloodsucking habits.
The Role Of Temperature In Controlling Mosquito Populations
When it comes to controlling mosquito populations, temperature plays a crucial role.
Mosquitoes are ectothermic animals, which means that their body temperature is determined by the temperature of their environment.
This makes them highly sensitive to temperature changes, especially when it comes to their development and survival.
Temperature-based Strategies For Mosquito Control
Utilizing temperature-based strategies can be an effective way to control mosquito populations.
By understanding the temperature thresholds that affect mosquito development and survival, we can implement measures to limit their growth and reproduction.
Manipulating the temperature of breeding sites
This can be done through various means, such as:
Removing stagnant water sources that serve as breeding grounds for mosquitoes
Modifying water flows and drainage systems to disrupt mosquito breeding patterns
Using larvicides or biological control agents in water bodies to target mosquito larvae
Utilizing cold temperatures to reduce mosquito populations
The Effectiveness Of Cold Temperatures In Reducing Mosquito Populations
While we commonly associate mosquitoes with warm weather, cold temperatures can actually play a significant role in reducing their populations.
Mosquitoes are highly sensitive to extreme cold, and prolonged exposure to low temperatures can be detrimental to their survival.
| Temperature Range | Effect on Mosquitoes |
| --- | --- |
| Below 50°F (10°C) | Mosquitoes become less active and their metabolic processes slow down |
| Below 32°F (0°C) | Mosquito larvae and adults may freeze and die |
These findings highlight the potential of cold temperatures as a natural means of controlling mosquito populations, particularly in regions with winters characterized by freezing temperatures.
Therefore, temperature-based strategies, including manipulating breeding sites and utilizing cold temperatures, can be valuable tools in reducing mosquito populations and minimizing their impact on human health.
By understanding the role of temperature in mosquito control, we can develop more effective and sustainable approaches to combat these disease-carrying pests.
Adapting To Changing Temperature Patterns: Implications For Mosquito Control
Mosquito control strategies need to adapt to changing temperature patterns.
Understanding the threshold of cold that mosquitoes can survive in is crucial for effective control measures.
Climate Change And Its Impact On Mosquito Populations
The rapid changes in our climate have significant implications for mosquito populations.
Warmer temperatures and shifting weather patterns have created new habitats for mosquitoes, expanding their range and increasing their numbers.
These changes have led to the emergence of mosquito-borne diseases in regions where they were previously rare or nonexistent, posing a threat to human health.
Strategies For Managing Mosquitoes In Different Temperature Conditions
As temperatures fluctuate and mosquito behaviors adapt, effective mosquito control strategies need to be implemented.
This involves understanding the unique challenges posed by different temperature conditions and developing targeted solutions. Here's how:
Temperature Conditions
Management Strategies
Hot and Humid

Eliminate breeding sites: Mosquitoes thrive in stagnant water, so it's crucial to remove standing water from containers, gutters, and other possible breeding grounds.
Use larvicides: Applying larvicides to water sources where mosquitoes breed can effectively disrupt their life cycle and reduce their population.
Encourage natural predators: Introducing predator species like fish or dragonflies can help control mosquito larvae, reducing their numbers naturally.
Promote community awareness: Educating the community about the importance of mosquito control and encouraging them to take preventive measures can significantly reduce breeding sites and minimize the risk of mosquito-borne diseases.

Cool and Dry

Remove potential breeding sites: Even during cooler and drier conditions, mosquitoes can still find suitable breeding grounds. Regularly emptying containers, covering or treating rain barrels, and maintaining proper drainage can effectively reduce mosquito breeding.
Apply insecticides: Targeted use of insecticides in areas where mosquito populations are concentrated can help control their numbers.
Personal protective measures: Wearing long sleeves, using mosquito repellents, and installing protective screens on windows and doors can help prevent mosquito bites.

Fluctuating Temperatures

Adaptive management: Mosquito management approaches need to be flexible and adaptable to fluctuating temperature patterns. Continuously monitoring mosquito populations and adjusting control measures accordingly is essential.
Integrated pest management: Implementing a comprehensive pest management plan that combines various control methods, including biological control, environmental modifications, and targeted insecticide use, can be effective in managing mosquito populations in fluctuating temperature conditions.
It is crucial to stay vigilant and proactive in mosquito control efforts to keep mosquito populations in check and minimize the risks they pose to human health.
By adapting to changing temperature patterns and implementing appropriate strategies, we can better manage mosquito populations and mitigate the spread of mosquito-borne diseases.
Frequently Asked Questions On What Is Too Cold For Mosquitoes
What Temp Is Too Cold For Mosquitoes?
Mosquitoes thrive in temperatures above 50°F (10°C). When it gets colder, below freezing levels, mosquitoes become inactive and their eggs can't hatch.
Can Mosquitoes Live In 100 Degree Weather?
Yes, mosquitoes can survive in temperatures reaching 100 degrees. They have adapted to various climates and can be found in hot weather.
Do Mosquitoes Die In A Cold Room?
Yes, mosquitoes can die in a cold room because they are cold-blooded insects that rely on external temperatures for survival. When exposed to cold conditions, their metabolic rate drops, leading to their eventual death.
What Month Do Mosquitoes Go Away?
Mosquitoes typically go away in colder months.
Final Words
To sum up, understanding the temperature threshold for mosquitoes is crucial for effective pest control.
Although mosquitoes are generally active in warm weather, they cannot survive when temperatures drop below a certain level.
By knowing the limits of their resilience, we can take necessary precautions to keep mosquito populations at bay.
From taking preventative measures to reducing their breeding grounds, being informed about what is too cold for mosquitoes empowers us to protect ourselves and our surroundings from these pesky insects.