Mosquitoes are so bad because they thrive in warm, damp environments and require blood to reproduce. As a result, they are attracted to areas with standing water where they can lay their eggs, such as stagnant ponds or pools of water left after rainfall.
Additionally, certain factors can make mosquitoes more prevalent, such as an increase in rainfall or high humidity, which create ideal conditions for the insects to breed.
Therefore, when these conditions align, mosquitoes can become a nuisance, biting humans and animals and potentially spreading diseases.
It is important to take preventative measures, such as eliminating sources of standing water and using insect repellents, to reduce mosquito populations and minimize their impact.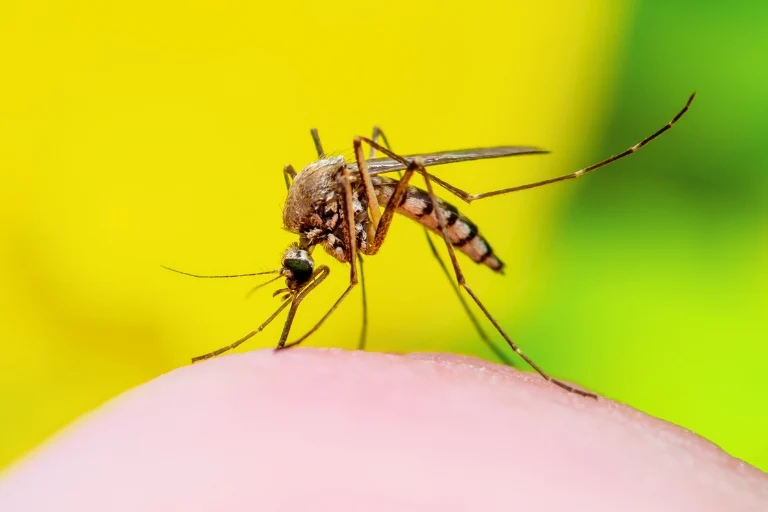 Understanding Mosquito Behavior
When it comes to summer evenings spent outdoors, one thing that can quickly ruin the relaxing atmosphere is the presence of mosquitoes.
These tiny, buzzing pests are not only a nuisance but can also transmit serious diseases.
To effectively combat mosquitoes, it is crucial to understand their behavior and what makes them so prolific in certain areas.
We will explore the intricacies of mosquito behavior and the factors that contribute to their abundance.
Mosquitoes: An Annoying Pest
Mosquitoes have long been recognized as one of the most annoying pests in the world.
Their relentless buzzing and itchy bites can quickly turn a pleasant evening into a miserable experience.
But why are mosquitoes so good at finding and biting humans? Understanding their lifecycle and breeding habits can shed some light on this question.
Mosquito Lifecycle And Breeding Habits
Before we delve into their attraction to human beings, let's take a closer look at the mosquito lifecycle and their breeding habits.
Mosquitoes undergo a complete metamorphosis, starting from eggs and progressing through larval and pupal stages before becoming adults.
Female mosquitoes are the ones responsible for biting as they require a blood meal for egg development.
They are attracted to stagnant water sources, where they lay their eggs. These breeding habits contribute to their high population numbers, as they can reproduce quickly and in large quantities.
Attraction To Human Beings
Now that we understand the mosquito lifecycle, we can explore why they are particularly attracted to human beings.
Mosquitoes are drawn to humans mainly due to their ability to detect certain chemical cues.
When we exhale, we release carbon dioxide, which mosquitoes can detect from a distance.
They are also attracted to the lactic acid and other compounds present in our sweat.
Additionally, mosquitoes are known to be attracted to dark-colored clothing, as these colors retain heat and make it easier for them to detect potential targets.
Factors Affecting Mosquito Populations
Various factors contribute to the abundance of mosquitoes in a particular area. Temperature and humidity levels play a significant role in their breeding and survival.
Mosquitoes thrive in warm and humid environments, which provide ideal conditions for their eggs to hatch and larvae to develop.
Additionally, the availability of suitable breeding sites, such as stagnant pools of water, greatly influences mosquito populations.
Environmental factors, such as rainfall patterns and vegetation, can also impact their numbers.
Environmental Factors Influencing Mosquito Activity
Environmental factors play a significant role in the prevalence of mosquitoes.
Factors such as warm temperatures, standing water, and vegetation provide ideal breeding and feeding grounds for mosquitoes, leading to their increased activity levels.
These conditions contribute to the persistence of mosquito populations and their ability to thrive, resulting in higher mosquito populations and making them difficult to control.
Environmental factors play a critical role in influencing mosquito activity. Understanding these factors can shed light on why mosquitoes are so abundant in certain areas.
This blog post will delve into the various environmental factors that contribute to increased mosquito activity and infestation.
We will discuss climate and weather conditions, standing water and breeding sites, vegetation and mosquito habitats, and the impact of urbanization on mosquito populations.
Climate And Weather Conditions
Climate and weather conditions have a significant impact on mosquito activity.
Mosquitoes thrive in warm and humid environments, making regions with hot summers and substantial rainfall ideal breeding grounds.
The presence of stagnant water influences their breeding patterns and overall population size.
Additionally, mosquitos are most active during dusk and dawn when temperatures are favorable for their survival and reproduction.
Standing Water And Breeding Sites
The presence of standing water is a key factor that attracts mosquitoes. They require water to lay their eggs and for their larvae to develop.
Any area with stagnant water becomes a potential breeding ground for mosquitoes. These breeding sites can include ponds, puddles, artificial containers, neglected swimming pools, and even discarded tires.
Eliminating these breeding sites by emptying or treating the water can help control mosquito populations.
Vegetation And Mosquito Habitats
Vegetation plays a crucial role in providing habitats for mosquitoes. They seek refuge in dense vegetation, bushes, tall grasses, and shrubs during the day to avoid extreme temperatures and predation.
Moreover, these environments provide ample shade and moisture, creating favorable conditions for mosquito survival.
Landscapes with an abundance of vegetation and inadequate maintenance can contribute to increased mosquito populations.
Urbanization And Mosquito Infestation
Urbanization has a significant impact on mosquito infestation. Urban areas often have a higher concentration of human population and infrastructure, such as buildings, construction sites, and roadways.
These structures can create pockets of stagnant water where mosquitoes can breed.
Additionally, urban areas may generate more waste, leading to an increase in breeding sites.
The lack of proper drainage systems and maintenance can exacerbate mosquito infestation in urban environments.
Therefore, it is crucial for city planners and residents to implement effective mosquito control measures to reduce the risk of mosquito-borne diseases.
Human Factors Contributing To Increased Mosquito Problems
When it comes to the pesky buzzing and itchy bites, it's no secret that mosquitoes are the ultimate nuisance.
But have you ever wondered why their presence seems to be on the rise?
While natural factors such as climate change and population growth play a role, it's the human factors that truly intensify the mosquito problems we face today.
Let's take a closer look at how human activities contribute to the increased mosquito population and what we can do about it.
Deforestation And Habitat Loss
One of the significant human-induced factors leading to increased mosquito problems is deforestation and habitat loss.
As we continue to clear vast areas of forests for agriculture, industry, and urbanization, we inadvertently disrupt the natural balance of ecosystems.
Mosquitoes thrive in areas with stagnant water and abundant vegetation, making deforested regions ideal breeding grounds for these tiny bloodsuckers.
Without their natural predators and competitors, mosquito populations flourish, posing a greater risk to human health.
Water Storage And Management Practices
Our water storage and management practices also contribute to the mosquito woes we face.
As human settlements expand, the need for reservoirs, ponds, and water storage facilities grows.
However, inadequate maintenance of these water bodies leads to the accumulation of stagnant water, an ideal breeding ground for mosquitoes.
Stagnant water sources become their breeding sites, allowing their populations to multiply at an alarming rate.
Furthermore, improper waste disposal and the failure to remove discarded tires and containers, which collect water, create additional breeding grounds for mosquitoes.
Waste And Garbage Disposal
The way we dispose of waste and garbage also plays a significant role in exacerbating mosquito problems.
Improper waste management, open garbage dumps, and unsealed trash containers become the perfect breeding sites for mosquitoes.
These pests are attracted to the organic matter in waste, and the accumulation of garbage provides them with an abundant food source and ideal breeding conditions.
As a result, densely populated areas with inadequate waste disposal systems become breeding hubs for mosquitoes, increasing the risk of mosquito-borne diseases among the population.
Travel And Globalization
In today's interconnected world, travel and globalization have undoubtedly impacted mosquito populations.
Mosquitoes are expert hitchhikers, traveling across borders and continents via transportation networks.
As people move around the world, whether for business, tourism, or migration, they inadvertently transport mosquitoes to new regions.
This introduces non-native mosquito species to different environments, where they can establish new populations and spread diseases to vulnerable communities.
The ongoing globalization and ease of travel have created unprecedented opportunities for mosquitoes to thrive, making it crucial to address these factors on a global scale.
It is essential to recognize the human factors contributing to increased mosquito problems.
Only by understanding our role in this issue can we develop effective strategies to mitigate the risks posed by these relentless pests.
By prioritizing sustainable development, implementing proper waste management systems, and raising awareness about the impact of our actions, we can reduce mosquito populations, protect public health, and make a difference in the fight against these tiny yet formidable adversaries.
Health Risks Associated With Mosquitoes
Mosquitoes are not just annoying insects that leave itchy bites; they also pose significant health risks to humans.
These tiny creatures are responsible for the transmission of numerous diseases, making them a serious threat to public health.
We will explore the different mosquito-borne diseases, including emerging threats like the Zika virus.
We will also discuss the impact mosquitoes have on public health and highlight the importance of prevention and control measures.
Mosquito-borne Diseases
Mosquitoes have long been known to transmit various diseases to humans and animals alike.
These diseases are caused by pathogens that mosquitoes pick up from infected hosts and carry within their bodies.
When a mosquito bites a human, it can transmit these pathogens into the bloodstream, leading to illness.
Some of the most common mosquito-borne diseases include:
Dengue Fever: A flu-like illness that can cause severe joint and muscle pain.
Malaria: A life-threatening disease that can cause high fever and flu-like symptoms.
West Nile Virus: A viral infection that can cause fever, headache, and body aches.
Chikungunya: A viral disease characterized by fever and joint pain.
Yellow Fever: A serious viral infection that can cause fever, yellowing of the skin, and organ failure.
Zika Virus And Other Emerging Threats
In recent years, emerging mosquito-borne diseases have gained attention worldwide.
One such example is the Zika virus, which garnered significant media coverage due to its association with birth defects such as microcephaly.
The Zika virus is primarily transmitted by the Aedes mosquito species, which is also responsible for spreading other diseases like dengue and chikungunya.
This highlights the importance of monitoring and controlling mosquito populations to prevent further outbreaks of emerging threats.
Impact On Public Health
The impact of mosquito-transmitted diseases on public health cannot be underestimated.
These diseases can cause significant morbidity and mortality, particularly in areas with limited access to healthcare resources.
The burden on healthcare systems can be overwhelming during outbreaks, and the economic impact of vector-borne diseases can be substantial.
Furthermore, the fear and anxiety generated by mosquito-borne diseases can disrupt daily life and social activities, causing psychological distress in affected communities.
Prevention And Control Measures
Preventing mosquito bites and controlling mosquito populations are crucial in reducing the spread of mosquito-borne diseases.
Here are some essential prevention and control measures:
Use insect repellents containing DEET, picaridin, or oil of lemon eucalyptus.
Wear long-sleeved shirts and long pants, especially during peak mosquito activity times.
Eliminate standing water around your home, as mosquitoes lay their eggs in stagnant water sources.
Install screens on windows and doors to prevent mosquitoes from entering your living space.
Use mosquito nets when sleeping in areas with a high mosquito population.
By taking proactive measures and staying informed about mosquito-borne diseases, we can minimize the health risks posed by these tiny but dangerous insects.
It is important for individuals, communities, and governments to work together in implementing effective prevention and control strategies to protect public health.
Effective Strategies For Mosquito Control
Mosquitoes are not only pesky insects but also carriers of deadly diseases like dengue, malaria, and Zika virus.
The need for effective mosquito control strategies is crucial to protect ourselves and our loved ones from these tiny yet dangerous creatures.
We will explore various strategies that can help in mitigating mosquito populations and minimize their impact on our lives.
Personal Protection Methods
When it comes to protecting ourselves from mosquito bites, personal prevention is of utmost importance.
By adopting certain precautionary measures, we can reduce our chances of getting bitten and prevent mosquito-borne diseases from spreading.
Here are some effective personal protection methods:
Use mosquito repellents that contain active ingredients such as DEET or picaridin.
Cover exposed skin by wearing long sleeves, pants, socks, and closed-toe shoes, especially during dusk and dawn.
Install and use mosquito nets over beds to create a barrier while sleeping.
Avoid wearing dark-colored clothing, as mosquitoes are more attracted to dark colors.
Eliminating Breeding Sites
Mosquitoes breed in stagnant water, so eliminating potential breeding sites is essential to reduce their population.
By removing their breeding grounds, we can disrupt their life cycle and limit their ability to reproduce.
Here are some effective methods for eliminating breeding sites:
Remove any standing water sources, such as flower pots, buckets, old tires, or any containers that collect rainwater.
Ensure proper drainage to prevent water from accumulating in gutters and downspouts.
Regularly clean and maintain swimming pools and birdbaths to prevent stagnant water.
Tightly cover water storage containers or barrels to prevent mosquitoes from accessing them.
Environmental Management Techniques
In addition to personal protection and eliminating breeding sites, environmental management techniques play a significant role in reducing mosquito populations.
By creating an inhospitable environment for mosquitoes, we can deter them from infesting our surroundings.
Here are some effective environmental management techniques:
Trim vegetation and bushes regularly to reduce resting areas for mosquitoes.
Introduce mosquito-eating predators like dragonflies, birds, or fish to natural water bodies, when feasible.
Use screening on doors and windows to prevent mosquitoes from entering indoors.
Install outdoor fans on porches or patios, as mosquitoes are weak fliers and cannot withstand strong air currents.
Innovative Approaches To Mosquito Control
As technology advances, innovative approaches to mosquito control have emerged.
These methods aim to tackle mosquito populations through environmentally friendly and sustainable means.
Some groundbreaking techniques include:
Mosquito traps use attractants such as carbon dioxide or specific scents to lure and capture mosquitoes.
Biological control measures, such as introducing bacteria called Bacillus thuringiensis to mosquito breeding sites, which kills mosquito larvae.
Gene editing techniques to modify mosquitoes' reproduction abilities and reduce their population.
By employing a combination of personal protection methods, eliminating breeding sites, implementing environmental management techniques, and exploring innovative mosquito control approaches, we can significantly reduce mosquito populations and create safer environments for ourselves and future generations.
FAQs Of Why Are The Mosquitoes So Bad
Why Are Mosquitoes So Bad This Year 2023?
Mosquitoes are worse this year due to favorable environmental conditions, including warmer temperatures and increased precipitation, which create ideal breeding grounds. Additionally, factors such as climate change and ineffective pest control methods contribute to the abundance of mosquitoes in 2023.
Why Are There Suddenly So Many Mosquitoes?
Mosquito populations may increase suddenly due to factors like warm weather, standing water, and ample breeding sites. These conditions create an ideal breeding environment for mosquitoes, leading to a sudden surge in their numbers.
What Smell Does Mosquito Hate?
Mosquitoes hate the smell of citronella, lavender, peppermint, and eucalyptus. These scents act as natural repellents and can help keep mosquitoes away.
Why Are The Mosquitoes So Bad In My Yard?
Mosquitoes are bad in your yard due to factors like stagnant water, tall grass, and dense vegetation. These provide ideal breeding and hiding spots for mosquitoes. Eliminate standing water, trim grass regularly, and maintain landscaping to reduce mosquito populations in your yard.
Final Words
Mosquitoes can be a nuisance, but understanding why they are so bad is crucial in finding ways to deal with them.
Factors such as climate change, stagnant water, and urbanization have contributed to their proliferation.
By implementing effective pest control measures, such as eliminating breeding grounds and using repellents, we can significantly reduce mosquito populations and minimize the risk of diseases they carry.
Stay informed and take action to protect yourself and your community from these pesky pests.