Mosquitoes may be present in your house due to open doors or windows, or stagnant water sources. Introducing mosquitoes into your living space can be an annoying and frustrating experience.
You may find yourself wondering why these pests are invading your home, and what you can do to prevent their presence.
Mosquitoes are attracted to areas with standing water, as they lay their eggs in these stagnant sources.
Additionally, open doors or windows can provide easy access for mosquitoes to enter your house.
Understanding the reasons behind their presence and taking necessary measures to eliminate their breeding grounds can help you enjoy a mosquito-free home.
We will delve deeper into the causes of mosquitoes in your house and provide effective solutions to eliminate them.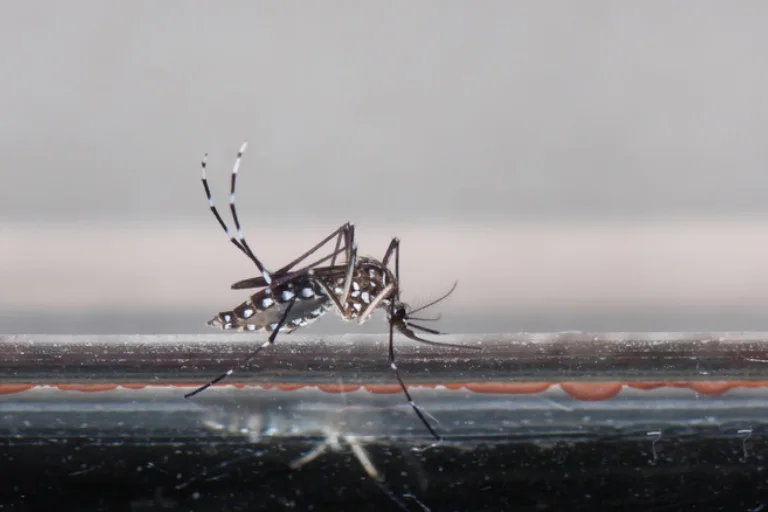 Understanding The Attraction Factors
Mosquitoes can be incessant intruders in our homes, disturbing our peace and leaving us with itchy bites.
But have you ever wondered why they are so attracted to your house in the first place?
Understanding the attraction factors can help you take proactive steps to keep these pesky insects at bay.
Factors That Attract Mosquitoes To Your House
When it comes to attracting mosquitoes, it's important to consider several factors that play a significant role in drawing them toward your house.
By understanding these attraction factors, you can implement effective strategies to reduce their presence and enjoy a mosquito-free environment.
Human Body Odor And Sweat
Mosquitoes have a unique ability to detect human body odor and sweat, which attracts them to their potential victims.
They are particularly fond of the scent of lactic acid and ammonia, both of which are commonly found in sweat.
This is why individuals who are engaged in physical activities or tend to sweat more are often the main targets for these blood-seeking pests.
Additionally, certain bacteria and chemicals present on our skin add to the allure of mosquitoes, making us an irresistible buffet.
Carbon Dioxide Emission
Believe it or not, mosquitoes have an extraordinary ability to detect carbon dioxide (CO2) emissions.
Each time you exhale, you release this gas, which acts as a signal for mosquitoes to locate their next meal.
Since humans exhale more carbon dioxide compared to other animals, we become prime targets for these bloodthirsty insects.
They can detect the presence of CO2 from quite a distance, directing them towards potential feeding opportunities.
The concentration of CO2 in an area can significantly contribute to the mosquito population.
H3artificial Light Sources/h3
Mosquitoes have a unique relationship with artificial light sources, especially those emitting ultraviolet (UV) rays.
Many insects, including mosquitoes, are attracted to UV light due to their phototropic behavior.
This means that lights such as incandescent bulbs, fluorescent tubes, and even LED lights can act as mosquito magnets.
In the evening or at night, when these artificial light sources are more prominent, mosquitoes may gather around them, increasing their chances of finding their next meal.
Standing Water And Moisture
Mosquitoes require water to complete their life cycle, making standing water and moisture a significant attraction factor.
Female mosquitoes lay their eggs in stagnant water, which then hatch into larvae and eventually mature into adult mosquitos.
Therefore, any areas in or around your house that collect and hold water, such as birdbaths, flower pots, clogged gutters, or even damp soil, can create ideal breeding grounds for mosquitoes.
The presence of moisture in the air, such as high humidity levels, can also attract them indoors.
Assessing Your Home Environment
Welcome to another informative post about mosquitoes! In this article, we will explore the reasons why mosquitoes find their way into our homes.
Understanding the factors that contribute to mosquito infestations is crucial in effectively eliminating them.
By assessing your home environment, you can identify areas that may serve as potential breeding grounds for mosquitoes.
Identifying Areas Of Potential Mosquito Breeding
Mosquitoes are attracted to moist areas where they can lay their eggs. Identifying such spots in and around your home is the first step towards eradicating them.
Here are some common areas that you should inspect:
Gutters and downspouts
Unused containers or buckets
Pools or ponds with inadequate circulation
Tree holes or bamboo stalks that can collect stagnant water
Blocked drains or clogged pipes
By regularly checking these areas, you can stay one step ahead of mosquitoes and prevent them from multiplying.
Checking For Stagnant Water Sources
One of the primary causes of mosquito infestation is standing water. Conduct a thorough inspection of your property to identify any sources of stagnant water.
Here are some places you should pay close attention to:
Birdbaths
Plant saucers
Outdoor pet bowls
Tires or toys left outside
Uncovered water tanks
Remember, even a small amount of standing water can provide an ideal breeding ground for mosquitoes.
Eliminating Standing Water Indoors And Outdoors
To effectively control mosquitoes, it is crucial to eliminate any standing water in and around your home.
By following these steps, you can significantly reduce the mosquito population:
Empty and scrub birdbaths, pet bowls, and plant saucers at least once a week.
Ensure gutters and downspouts are clean and free of debris, allowing proper water flow.
Regularly check and clean your pool or pond, ensuring adequate circulation.
Dispose of unused containers, tires, or toys that may collect water.
Cover water tanks or barrels tightly to prevent mosquitoes from entering.
By taking these simple yet effective measures, you can eliminate potential mosquito breeding sites and significantly reduce their population both indoors and outdoors.
Drying Out Damp Areas In The House
Mosquitoes thrive in damp environments, so it is crucial to keep your house as dry as possible.
Here are a few steps you can take:
Fix leaks or plumbing issues promptly.
Ensure proper ventilation in areas prone to dampness, such as bathrooms and basements.
Use dehumidifiers to reduce moisture levels in the air.
By drying out damp areas in your house, you make it less attractive to mosquitoes, ultimately reducing their presence.
Effective Mosquito Prevention Strategies
Mosquitoes buzzing around your house can be frustrating and disrupt your peaceful environment.
Fortunately, there are several effective mosquito prevention strategies you can employ to keep these pesky insects at bay.
By following these strategies, you can create a mosquito-free home and enjoy a comfortable living space.
Installing Window Screens And Door Sweeps
One of the simplest and most effective ways to prevent mosquitoes from entering your house is by installing window screens and door sweeps.
These barriers act as a physical deterrent, preventing mosquitoes from gaining access to the interior of your home.
Window screens are particularly important as they allow fresh air to circulate while keeping out not only mosquitoes but also other unwanted insects.
Using Mosquito Repellents And Insecticides
In addition to physical barriers, using mosquito repellents and insecticides can provide an extra layer of protection against these blood-sucking pests.
When choosing a mosquito repellent, look for products containing ingredients such as DEET, picaridin, or oil of lemon eucalyptus.
These repellents are known to effectively repel mosquitoes and reduce the risk of mosquito-borne diseases.
For indoor use, insecticides can be applied to target areas where mosquitoes are likely to rest or breed.
Pay close attention to areas such as dark corners, under furniture, and behind curtains.
It's important to follow the manufacturer's instructions when using insecticides and take necessary precautions to ensure the safety of humans and pets.
Cleaning Gutters To Prevent Water Accumulation
Mosquitoes require stagnant water to lay their eggs and reproduce. By regularly cleaning and maintaining your gutters, you can prevent water accumulation and eliminate potential breeding grounds for mosquitoes.
Ensure that gutters are free from debris such as leaves and twigs, as well as any standing water.
This simple maintenance task can go a long way in reducing the mosquito population around your home.
Removing Outdoor Debris And Clutter
Mosquitoes are attracted to areas with clutter and debris, as these provide hiding spots and potential breeding sites.
By regularly removing outdoor debris such as fallen leaves, empty containers, and old tires, you can significantly reduce the mosquito population in your immediate vicinity.
Additionally, maintaining a well-manicured lawn and keeping vegetation trimmed can discourage mosquitoes from lingering in your outdoor space.
Natural Ways To Keep Mosquitoes Away
Mosquitoes buzzing around your house can be a nuisance, not to mention the potential health risks they pose as carriers of diseases.
If you're looking for effective and natural ways to repel mosquitoes, there are several options you can explore.
From planting mosquito-repellent plants to using essential oils as natural repellents, here are some strategies you can try:
Planting Mosquito-repellent Plants In Your Garden
One effective way to naturally deter mosquitoes from invading your house is by planting mosquito-repellent plants in your garden.
These plants release natural oils that act as repellents. So, not only will they add beauty to your outdoor space, but they will also help keep those pesky mosquitoes at bay.
Here are some popular mosquito-repellent plants you can consider incorporating into your garden:
| Plant | Repellent Properties |
| --- | --- |
| Lemon balm | Strong lemon fragrance |
| Lavender | Fragrant flowers |
| Citronella grass | Strong citronella scent |
| Marigolds | Strong smell |
Using Essential Oils As Natural Repellents
Essential oils have been used for centuries as natural remedies for various ailments, and they can also be effective in repelling mosquitoes.
These oils often contain compounds that mosquitoes find repulsive, making them a natural and non-toxic solution.
Here are some essential oils you can use to create your own mosquito repellent:
Lemon eucalyptus oil – Contains a compound called PMD, which has been found to be effective against mosquitoes.
Peppermint oil – Has a strong scent that mosquitoes dislike.
Lavender oil – Known for its calming properties, lavender oil also repels mosquitoes.
Utilizing Mosquito Traps And Zappers
Mosquito traps and zappers are devices that attract and capture or kill mosquitoes.
They work by emitting carbon dioxide or using UV light to lure mosquitoes in, and then either trapping them or electrocuting them.
If you're looking for an environmentally friendly option, you can consider using a mosquito trap that captures the insects without harming them, allowing you to release them back into the wild.
Creating A Mosquito-repellent Barrier With Citronella Candles
Citronella candles are a classic mosquito-repellent solution that can create a barrier around your outdoor living spaces.
The fragrance of the citronella oil masks other scents that attract mosquitoes, effectively keeping them away.
To create a mosquito-repellent barrier, place citronella candles strategically around your patio, deck, or porch.
The flickering flames not only add ambiance but also help keep mosquitoes at bay, allowing you to enjoy your outdoor spaces without the constant buzzing and biting.
By incorporating these natural methods into your mosquito control routine, you can create a more pleasant environment in and around your house while minimizing the use of harsh chemicals.
Seeking Professional Assistance
Wondering why your house is infested with mosquitoes?
Seeking professional assistance can help you identify the root cause and provide effective solutions to eliminate these pesky insects.
With their expertise, you can enjoy a mosquito-free home and peace of mind.
Consulting With A Pest Control Specialist
When faced with a mosquito infestation in your house, seeking professional assistance is often the best course of action.
A pest control specialist can provide the expertise and resources needed to effectively eliminate mosquitoes from your living space.
Their in-depth knowledge of mosquito behavior, breeding habits, and treatment options allows them to craft a customized approach to tackle the problem head-on.
Understanding The Potential Risks Of Mosquito Infestations
Mosquitoes are not just annoying pests; they can pose serious health risks to both humans and pets.
These tiny insects are known carriers of various diseases, including dengue fever, malaria, and Zika virus. Their itchy bites can also lead to severe allergic reactions in some individuals.
By understanding the potential risks associated with mosquito infestations, you can make informed decisions about seeking professional help.
Developing A Tailored Mosquito Control Plan
A pest control specialist will work closely with you to develop a tailored mosquito control plan that suits your specific needs and preferences.
They will assess the extent of the infestation, identify breeding sites, and determine the most appropriate treatment methods.
This may involve a combination of strategies such as larvicide treatment, fogging, and residual insecticide application.
By creating a customized plan, the specialist ensures the most effective and efficient eradication of mosquitoes from your house.
Regular Maintenance And Follow-up Visits
After implementing the initial mosquito control measures, regular maintenance and follow-up visits are essential to ensure long-term success.
A pest control specialist will schedule periodic inspections to monitor the effectiveness of the treatment and address any new issues that may arise.
This proactive approach helps prevent future mosquito infestations, providing you with a mosquito-free environment to enjoy with your family and friends.
FAQs On Why Are There Mosquitoes In My House
Why Do I Suddenly Have Mosquitoes In My House?
Mosquitoes may enter your house due to open doors or windows, cracks in screens, or standing water.
How Do I Get Rid Of Mosquitoes In My House?
To get rid of mosquitoes in your house, keep doors and windows closed, repair holes in screens, remove standing water, use mosquito repellents and nets, and keep your surroundings clean to prevent breeding.
What Attracts Mosquitoes In The House?
Mosquitoes are attracted to houses by various factors including still water, warm temperatures, and the presence of carbon dioxide and other chemicals emitted by humans and animals.
How Do You Figure Out Where Mosquitoes Are Coming From?
To identify where mosquitoes are coming from, look for standing water sources like ponds, puddles, or even flower pots. These are common breeding grounds for mosquitoes. Regularly empty any containers that collect water to prevent mosquito infestations.
Final Thoughts
Understanding the reasons behind the presence of mosquitoes in your house is essential for effective mosquito control.
Factors such as open windows and doors, stagnant water, and the surrounding environment play a role in attracting these pesky insects.
By addressing these issues through proper ventilation, removing standing water, and implementing preventive measures, you can significantly reduce the mosquito population in your home.
Stay informed and take proactive steps to create a mosquito-free living space for a more comfortable and peaceful environment.