A mosquito can bite you multiple times before it becomes full and fly away. Mosquitoes, those tiny, buzzing pests that leave us with itchy, red welts, are a common nuisance during warm summer months.
We've all experienced the annoyance of these blood-sucking insects, but have you ever wondered how many times a mosquito can actually bite you?
While it may be tempting to swat them away at the first sign of their presence, mosquitoes are persistent creatures that can inflict multiple bites before they've had enough to satisfy their hunger.
Understanding the behavior of these insatiable pests can help us better protect ourselves from their itchy onslaught.
We will delve into the fascinating world of mosquito feeding habits and discover just how many times they can sink their proboscis into our unsuspecting skin.
So, let's get ready to learn more about these tiny, but formidable, pests and the art of their feeding frenzy.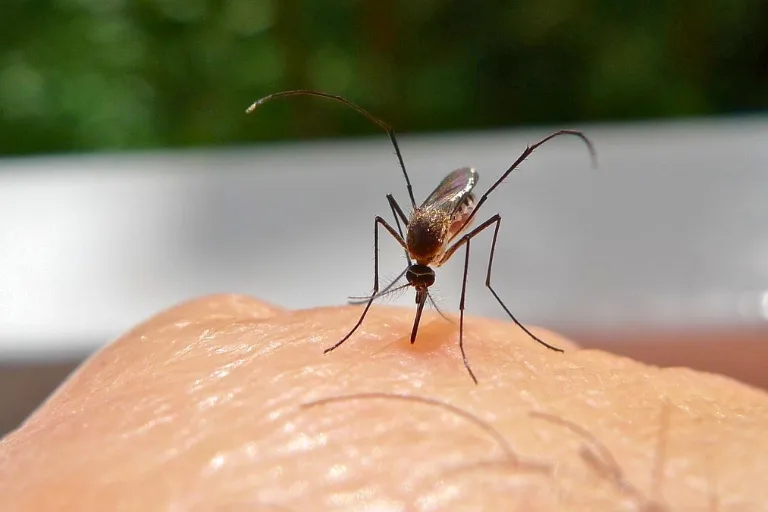 Understanding The Biology Of Mosquito Bites
Mosquitoes are a common nuisance during the warm summer months. These blood-sucking pests can quickly turn a peaceful outdoor gathering into an itchy nightmare.
But have you ever wondered how many times the same mosquito can bite you?
To shed light on the biology of mosquito bites, let's delve into their feeding habits, lifecycle, and the sensory mechanisms that attract them.
Mosquito Feeding Habits And Lifecycle
Mosquitoes have fascinating feeding habits and lifecycles that contribute to their notoriety as disease carriers.
Understanding these aspects can help us better protect ourselves from their bites.
Blood Meal: Only female mosquitoes take blood meals, as they require the protein it provide to produce eggs. Male mosquitoes feed on nectar and plant juices instead.
Lifecycle: A mosquito's lifecycle consists of four stages: egg, larva, pupa, and adult. After mating, the female mosquito lays her eggs on stagnant water surfaces or areas prone to flooding. These eggs develop into larvae and then pupae before emerging as adults. The entire lifecycle can vary in duration depending on the species and environmental conditions.
Anatomy Of A Mosquito Bite
When a mosquito bites, it injects its proboscis, a long, needle-like mouthpart, into the skin.
Let's take a closer look at the anatomy of a mosquito bite:
Probing Phase: Once the mosquito finds a suitable spot on your skin, it probes the area by using specialized structures known as labrum and maxillae. These sensory organs help the mosquito locate capillaries close to the skin surface.
Saliva Secretion: As the mosquito probes your skin, it secretes saliva. This saliva contains anticoagulant compounds that prevent your blood from clotting, allowing the mosquito to feed uninterrupted. It's the presence of this saliva that causes the itching and irritation associated with mosquito bites.
Blood Meal: The mosquito's proboscis acts as a flexible straw, allowing it to suck up the blood from your capillaries. It takes only a few minutes for the mosquito to engorge itself with blood, at which point it detaches and flies away.
Sensory Mechanisms That Attract Mosquitoes
Why are some people more prone to mosquito bites than others?
It all comes down to a combination of genetic, environmental, and sensory factors that make certain individuals more enticing to these pesky insects.
Carbon Dioxide: Mosquitoes are attracted to the carbon dioxide we exhale. They can sense the presence of this gas from up to 100 feet away, making us easy targets when we're out and about.
Body Heat and Sweat: Mosquitoes are attracted to the heat and moisture emitted by our bodies. They can detect the infrared signals we give off, honing in on warm areas and areas where sweat accumulates, such as our wrists, ankles, and necks.
Skin Chemicals: Each person has a unique blend of chemicals on their skin that can be attractive or unattractive to mosquitoes. Certain compounds in sweat and lactic acid tend to attract mosquitoes, explaining why some individuals seem to be more susceptible to bites.
Dark Clothing: Mosquitoes are also attracted to dark colors, as they provide higher contrast against the surrounding environment, making it easier for the insects to spot their potential hosts.
By understanding the biology of mosquito bites, we can take necessary precautions to minimize our exposure.
From using insect repellents to wearing light-colored clothing, these simple strategies can go a long way in keeping these bothersome pests at bay.
The Frequency And Persistence Of Mosquito Bites
Ever wonder how many times a mosquito can bite you in a single encounter?
The frequency and persistence of mosquito bites can vary based on various factors.
From factors that determine how often mosquitoes bite to the lifespan of a typical mosquito bite and the driving force behind their desire to repeatedly bite individual humans, we will explore the intriguing world of mosquito biting habits.
Let's dive into the details!
Factors That Determine How Often Mosquitoes Bite
Several factors influence how often mosquitoes choose to sink their proboscis into human skin.
Understanding these factors can shed light on why some individuals seem to attract more mosquito attention than others.
Body odor: Studies have shown that mosquitoes are particularly attracted to certain body odors, such as those produced by individuals with a higher metabolic rate or certain metabolic disorders.
Carbon dioxide: Mosquitoes are highly sensitive to carbon dioxide, which humans exhale with every breath. The more carbon dioxide you produce, the more likely you are to be targeted by these pesky insects.
Skin temperature: Mosquitoes are attracted to hotter skin temperatures as they indicate areas of increased blood flow, making you a more appealing target.
Apparel and colors: Dark-colored clothing and certain fabrics, like polyester, can attract mosquitoes. Additionally, mosquitoes are more drawn to individuals wearing colors that resemble the contrast between their skin and the background.
Genetics: It is believed that genetics play a role in attracting mosquitoes. Certain individuals may produce substances that mosquitoes find particularly appealing.
The Lifespan Of A Typical Mosquito Bite
Once a mosquito bites, it triggers an immune response in the body, causing the area around the bite to become inflamed and itchy.
However, the lifespan of a typical mosquito bite can vary based on individual factors and how the bite is treated.
A typical mosquito bite can last anywhere from a few hours to several days. The itching and swelling usually peak within the first 48 hours and gradually subside thereafter.
However, scratching the bite can prolong the healing process and increase the risk of infection.
To ease the discomfort of mosquito bites, various over-the-counter remedies, such as hydrocortisone creams or antihistamines, can provide relief and aid in the healing process.
It is important to avoid scratching the bites to prevent further irritation and potential complications.
What Drives Mosquitoes To Repeatedly Bite Individual Humans
Mosquitoes have a voracious appetite for human blood, which raises the question — what drives them to continuously bite the same person?
Mosquitoes bite humans repeatedly to obtain enough blood to nourish their eggs.
Female mosquitoes require the proteins found in blood to develop and lay eggs, which drives their persistent biting behavior.
Furthermore, mosquitoes are attracted to specific chemicals that are released by the human body, such as lactic acid and uric acid, making certain individuals more enticing targets for multiple bites.
Therefore, the frequency and persistence of mosquito bites can be attributed to their survival and reproductive needs, coupled with individual factors that make some people more attractive to these bloodsucking pests.
The Impact Of Mosquito Bites On Human Health
Mosquitoes are not just pesky insects that ruin a peaceful evening; they pose serious threats to human health.
Their itchy bites can be more than just a nuisance. In this section, we will explore the various ways mosquito bites can impact human health.
The Transmission Of Diseases Through Mosquito Bites
Mosquitoes are notorious vectors for transmitting diseases. When a mosquito bites an infected animal or person, it can pick up the pathogens responsible for the disease, such as viruses or parasites.
Subsequently, when the mosquito bites another individual, it can transmit the disease-causing agents into the bloodstream, leading to infection.
Some of the most common diseases transmitted by mosquitoes include:
Malaria
Dengue fever
Zika virus
Chikungunya
Yellow fever
West Nile virus
| Disease | Transmitting Mosquito Species |
| --- | --- |
| Malaria | Anopheles mosquitoes |
| Dengue fever | Aedes mosquitoes |
| Zika virus | Aedes mosquitoes |
These diseases can have severe consequences for human health, ranging from mild symptoms like fever, headache, and rash to more serious complications, including organ failure and even death.
Thus, it is crucial to take precautions to prevent mosquito bites and minimize the risk of disease transmission.
Allergic Reactions To Mosquito Bites
While most people experience mild itching and redness at the site of a mosquito bite, some individuals may develop allergic reactions.
These reactions occur due to the body's immune system overreacting to the mosquito's saliva, which contains various proteins that act as anticoagulants to facilitate blood feeding.
Hives or welts around the bite site
Extreme itching
Swelling in the surrounding area
In rare cases, individuals may experience a severe allergic reaction known as anaphylaxis, which can cause difficulty breathing, swelling of the face, lips, or throat, and a drop in blood pressure.
If experiencing such symptoms, immediate medical attention is necessary.
Long-term Effects Of Repeated Mosquito Bites
Receiving multiple mosquito bites over time can have long-term effects on human health.
People living in areas with high mosquito populations or individuals frequently exposed to mosquitoes, such as outdoor workers or adventure enthusiasts, are at higher risk.
Persistent itching and discomfort
Increase in allergic reactions
Potential scarring or hyperpigmentation at bite sites
Furthermore, repeated exposure to mosquito-borne diseases can weaken the immune system and increase the risk of complications in the long run.
It is essential to take preventive measures, such as applying insect repellent, wearing protective clothing, and eliminating stagnant water sources that serve as breeding grounds for mosquitoes.
Developing Resistance To Mosquito Bites
Mosquito bites are not only annoying but can also pose serious health risks, as mosquitoes are known carriers of various diseases.
While it's evident that some individuals seem to be more prone to mosquito bites than others, there is an interesting phenomenon called developing resistance to mosquito bites.
The Role Of Genetics In Mosquito Bite Resistance
Did you ever wonder why some individuals seem to attract mosquitoes more than others in the same environment?
Scientists have discovered that genetics plays a significant role in determining our susceptibility to mosquito bites.
Certain genes in our bodies influence our body odor, sweat production, and the chemicals emitted by our skin, which in turn affect our attractiveness to mosquitoes.
Research has identified specific genes, such as those responsible for the production of certain chemical compounds, which attract or repel mosquitoes.
For instance, a study published in the Journal of Medical Entomology found that people with a higher concentration of lactic acid, uric acid, and ammonia on their skin were more attractive to mosquitoes.
Understanding the genetics behind mosquito bite resistance can pave the way for developing targeted interventions and personal protective measures.
Techniques For Reducing Mosquito Bites
While genetics play a significant role, there are various techniques individuals can employ to reduce mosquito bites.
Implementing these techniques can minimize the risk of mosquito-borne illnesses and improve overall outdoor experiences.
Here are some practical tips:
Wear protective clothing, such as long-sleeved shirts, long pants, and socks, especially during peak mosquito activity periods.
Use mosquito repellents that contain active ingredients like DEET, picaridin, or oil of lemon eucalyptus. These ingredients have been proven to effectively repel mosquitoes.
Eliminate mosquito breeding sites around your home by emptying standing water from flowerpots, gutters, and other containers.
Install window and door screens to prevent mosquitoes from entering your living spaces.
Avoid outdoor activities during dawn and dusk when mosquitoes are most active.
Advances In Mosquito Repellents And Their Effectiveness
In recent years, there have been significant advancements in mosquito repellent technology, leading to improved effectiveness and user experience.
Several innovative products have emerged that offer long-lasting protection against mosquito bites:
| Product Name | Active Ingredient | Duration of Protection |
| --- | --- | --- |
| MozziShield Ultra | Picaridin | Up to 12 hours |
| BuzzOff Xtra | DEET | Up to 8 hours |
| NatureGuard | Oil of Lemon Eucalyptus | Up to 6 hours |
These advancements in mosquito repellents offer individuals a wider range of options to choose from, based on their preferences and lifestyle.
It's important to note that the effectiveness of repellents may vary depending on factors such as concentration, application technique, and mosquito species.
Consulting with a healthcare professional or following product guidelines can help individuals make informed choices. Developing resistance to mosquito bites is an ongoing scientific exploration.
By understanding the role of genetics, implementing effective techniques, and utilizing advanced repellents, individuals can actively minimize mosquito bites and protect themselves from the potential consequences.
Take control of your outdoor experiences and enjoy the great outdoors, without the constant nuisance and worry of mosquito bites!
Exploring Future Solutions And Research
In this section, we will explore the various innovations, current scientific studies, and promising areas for future research in mosquito control and prevention.
By delving into these areas, we can better understand and address the issue of mosquito bites.
Innovations In Mosquito Control And Prevention
Mosquito control and prevention methods have seen significant advancements in recent years, driven by the urgent need to combat mosquito-borne diseases.
Researchers and experts have been proactive in developing innovative solutions that can effectively reduce mosquito populations and minimize their impact on humans.
One such innovation is the use of mosquito traps that utilize attractants to lure mosquitoes and capture them.
These traps often employ substances that mimic human scent, temperature, and other factors that attract mosquitoes, making them highly effective in reducing mosquito populations in a given area.
Another notable development is the introduction of genetically modified mosquitoes.
Scientists have been exploring the use of genetically altered mosquitoes that can either suppress mosquito populations or modify their ability to transmit diseases.
These genetically modified mosquitoes hold great potential in reducing the overall number of mosquitoes and curbing disease transmission.
Current Scientific Studies On Mosquito Behavior And Bites
Scientific research on mosquito behavior and bites is crucial for developing effective preventive measures.
Ongoing studies provide valuable insights into various aspects of mosquitoes, such as their feeding patterns, attraction to certain individuals, and preferences for certain environments.
Recent studies have revealed that mosquitoes are attracted to certain body odors and chemicals emitted by individuals, making them more likely to be targeted for biting.
Understanding these chemical cues can help in the development of targeted repellents and attractants to alter mosquito behavior and reduce their biting rates.
Additionally, researchers are investigating the role of environmental factors, such as temperature, humidity, and host availability, in influencing mosquito activity.
By identifying the conditions that favor mosquito breeding and biting, scientists can develop preventive strategies that disrupt their life cycle and reduce the chances of bites.
Promising Areas For Future Research On Mosquito Bites
As we look to the future, several areas hold promise for advancing our understanding of mosquito bites and improving our efforts to prevent them.
Genetic approaches: Further research into the genetic manipulation of mosquitoes can lead to the development of powerful tools for controlling mosquito populations and reducing the spread of diseases.
Advanced repellents and attractants: Investigation into the development of more effective repellents and attractants can help individuals protect themselves from mosquito bites, thereby minimizing the risk of disease transmission.
Environmental management: Continued studies on the environmental factors that influence mosquito populations and behavior can help identify targeted interventions to disrupt their breeding sites and reduce their spread.
Novel technologies: Advancements in technology, such as the use of drones or robotic devices, can enhance mosquito surveillance efforts and facilitate more efficient control measures.
By focusing on these promising areas and building upon current scientific studies, we can pave the way for effective and sustainable solutions to mitigate the impact of mosquito bites and protect public health.
FAQs On How Many Times Can The Same Mosquito Bite You
Will The Same Mosquito Bite Multiple Times?
Yes, the same mosquito can bite multiple times. Mosquitoes feed on blood to survive and reproduce, so they may bite several times, especially if they are not disturbed.
How Many Times Can One Mosquito Bite You In One Night On Average?
On average, a mosquito can bite you several times in one night.
Do Mosquitoes Bite In The Same Place Twice?
Yes, mosquitoes can bite in the same place more than once. They are attracted to areas with rich blood supply, so they may bite repeatedly in the same spot.
Can A Mosquito Bite Through Clothes?
Yes, mosquitoes can bite through clothes. They have sharp and thin mouthparts that can penetrate fabric.
Final Words
Mosquitoes are infamous for their irritating bites, but have you ever wondered how many times the same mosquito can bite you?
While it may seem like they can bite endlessly, the truth is that a mosquito's lifespan is relatively short.
They typically feed every few days and can bite multiple times during a feeding session. However, once they have had enough blood, they will rest and eventually die.
Understanding the behavior of mosquitoes can help us take preventive measures to avoid their bites and the diseases they may carry.
Stay informed and stay safe!