Florida and Texas have the most mosquitoes in the United States. These states have high mosquito populations due to their warm climate and suitable breeding habitats, such as marshes and swamps.
Mosquitoes are a common nuisance in these states, and their presence can pose health risks as they are carriers of diseases like Zika, West Nile virus, and dengue fever.
So, if you find yourself in Florida or Texas, be prepared to protect yourself from these pesky insects.
Regularly applying mosquito repellent, wearing protective clothing, and eliminating standing water are recommended preventive measures.
Stay safe and enjoy your time outdoors in these beautiful states!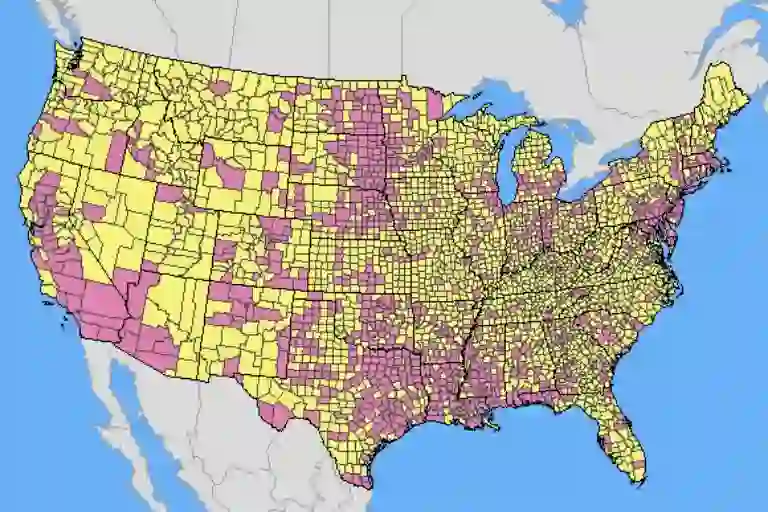 Understanding The Prevalence Of Mosquitoes In Different States
Mosquitoes are not only a nuisance but also carriers of various diseases. Their prevalence varies across different states in the United States, depending on several factors.
Understanding these factors can help us comprehend why some states have a higher mosquito population than others.
Factors Affecting Mosquito Populations
Various factors contribute to the prevalence of mosquitoes in different states.
These factors include climate and environmental conditions, geographical regions, and mosquito habitats.
Climate And Environmental Conditions
The climate and environmental conditions of a state play a crucial role in determining the mosquito population.
Mosquitoes thrive in warm and humid environments, making states with such climates more prone to mosquito infestations.
However, it is important to note that mosquitoes can adapt to a wide range of climates, and even states with colder climates may have mosquito problems in certain seasons.
Geographical Regions And Mosquito Habitats
The geographical regions of a state also contribute to the prevalence of mosquitoes.
Certain states have landscapes that are more conducive to mosquito habitats, such as coastal areas or regions with abundant foliage.
Coastal states tend to have more mosquitoes due to the presence of marshes and other wetland areas.
Similarly, states with dense forests or areas with abundant vegetation are likely to have higher mosquito populations.
Moreover, the proximity to bodies of water, such as rivers or lakes, can enhance the mosquito population.
Mosquitoes breed in water sources, and states with a high number of lakes or rivers may have increased mosquito activity.
Mosquito-borne Diseases: A Common Concern
Mosquito-borne diseases are a common concern, especially in states with high mosquito populations.
Knowing which states have the most mosquitoes can help in taking necessary precautions to prevent these diseases.
Health Risks Associated With Mosquito Bites
Mosquitoes are not only an annoying pest but also a significant health concern, particularly due to the diseases they carry and transmit.
When mosquitoes bite, they inject their saliva into the host's body, causing an immune reaction that results in itchiness and irritation.
However, the consequences of mosquito bites can extend far beyond mere discomfort.
Diseases Spread By Mosquitoes
Mosquito-borne diseases are a major global health issue, affecting millions of people each year.
These tiny insects are capable of transmitting various viruses and parasites that can lead to serious illnesses.
Some of the most common mosquito-borne diseases include:
Zika virus: This viral infection can cause severe birth defects in unborn babies when contracted by pregnant women. The symptoms in adults often include fever, rash, joint pain, and conjunctivitis.
Malaria: Caused by the Plasmodium parasite, malaria can be life-threatening. It is characterized by symptoms such as high fever, chills, headache, and fatigue.
Dengue fever: Dengue is a viral infection that causes high fever, severe joint and muscle pain, headache, and rash. In severe cases, it can lead to dengue hemorrhagic fever or dengue shock syndrome, which can be fatal.
West Nile virus: This viral infection can cause flu-like symptoms, including fever, headache, body aches, and fatigue. In rare cases, it can lead to severe neurological complications.
Chikungunya: Chikungunya is a viral disease that causes fever and joint pain. It can be debilitating and its symptoms can last for months or even years.
Impact Of Mosquito-borne Diseases On Public Health
The impact of mosquito-borne diseases on public health is substantial, both in terms of the number of individuals affected and the economic burden placed on healthcare systems.
The consequences of these diseases can be particularly dire in areas with poor access to healthcare and limited resources for disease prevention and control.
By spreading diseases like malaria and dengue fever, mosquitoes play a significant role in the global burden of illness.
These diseases not only cause suffering and mortality but also contribute to reduced economic productivity and increased healthcare costs.
Prevention and control measures, such as mosquito population control, the use of repellents, and the development of vaccines, are crucial in reducing the impact of mosquito-borne diseases.
Public health organizations, governments, and individuals must remain vigilant and proactive in their efforts to combat these diseases and protect the well-being of communities worldwide.
| Mosquito-Borne Disease | Main Symptoms |
| --- | --- |
| Zika Virus | Fever, rash, joint pain, conjunctivitis |
| Malaria | High fever, chills, headache, fatigue |
| Dengue Fever | Fever, severe joint and muscle pain, headache, rash |
| West Nile Virus | Fever, headache, body aches, fatigue |
| Chikungunya | Fever, joint pain |
Comparing Mosquito Population Rankings Across States
Ranked by mosquito population, this comparison explores the states with the highest mosquito numbers. Discover which areas are buzzing with the most pesky insects.
Mosquitoes are a pesky nuisance that can quickly ruin an enjoyable outdoor experience.
If you're wondering about the presence of these buzzing pests in your state, it's essential to understand how different states compare in terms of mosquito populations.
We'll explore the research studies and data on mosquito populations, the importance of accurate mosquito population tracking, and provide rankings of states with the highest mosquito populations.
Research Studies And Data On Mosquito Populations
Understanding the mosquito population in different states requires extensive research and data collection.
Various studies have been conducted to determine the density of mosquitoes in different regions, providing valuable insights into their distribution and abundance.
These studies involve comprehensive surveys, trapping methods, and data analysis to establish accurate estimates of mosquito populations.
Researchers collect adult mosquitoes, monitor breeding sites, and observe their habitats to gain a comprehensive understanding of species diversity and population dynamics.
One significant research effort is the Centers for Disease Control and Prevention's (CDC) ArboNET surveillance program.
This program collects data on mosquito populations and their associated diseases to aid in public health interventions and control strategies.
The Importance Of Accurate Mosquito Population Tracking
Accurate mosquito population tracking plays a crucial role in understanding the risk of mosquito-borne diseases, developing effective prevention measures, and implementing targeted mosquito control programs.
Tracking mosquito populations helps researchers identify potential outbreaks and provides valuable information for public health officials.
By keeping tabs on mosquito populations, scientists can determine the efficacy of control measures, track changes in population size over time, and assess the impact of environmental factors on mosquito abundance.
Accurate tracking also enables policymakers to allocate resources effectively, implement proactive measures, and address specific regional challenges.
By focusing on areas with high mosquito populations, public health organizations can prioritize prevention efforts and minimize the risks associated with mosquito-borne diseases.
Rankings Of States With The Highest Mosquito Populations
When it comes to mosquito populations, some states tend to be more affected than others.
Based on research and data collected, the following table provides rankings of states with the highest mosquito populations.
These rankings are based on various factors such as species diversity, mosquito density, and the incidence of mosquito-borne diseases.
| Rank | State | Mosquito Population |
| --- | --- | --- |
| 1 | Florida | High |
| 2 | Texas | High |
| 3 | Louisiana | High |
| 4 | California | Moderate |
| 5 | Georgia | Moderate |
Disclaimer: These rankings do not take into account local variations within states, as mosquito populations can vary across different regions within a state.
The rankings provide a general overview of states with higher mosquito populations.
Understanding the variations in mosquito populations across states can help individuals make informed decisions about preventive measures and outdoor activities.
By knowing which states have the highest mosquito populations, you can take the necessary steps to protect yourself and your loved ones from annoying mosquito bites and potential diseases.
The Top States With The Highest Mosquito Populations
When it comes to pesky mosquitoes, some states in the United States have a greater abundance than others.
These buzzing insects can be a nuisance, disrupting outdoor activities and even posing health risks.
We will dive into the detailed profiles of states with the most mosquitoes, explore the factors contributing to high mosquito populations in each state, and discuss the measures taken to control these populations.
Detailed Profiles Of States With The Most Mosquitoes
Let's take a closer look at the top states notorious for their high mosquito populations: Florida, Louisiana, Texas, and Mississippi.
These states are known for their warm and humid climates, making them ideal breeding grounds for mosquitoes.
Florida, commonly referred to as the "Sunshine State," tops the list. With its numerous lakes, marshes, and swamps, Florida provides the perfect habitat for mosquitoes.
The state's close proximity to water bodies and large areas of wetlands contributes to its thriving mosquito population.
Louisiana, the "Pelican State," is another mosquito hotspot. Its expansive wetlands, including the famous Atchafalaya Basin, offer ample breeding grounds for mosquitoes.
The combination of high humidity and abundant standing water sources makes Louisiana a paradise for these bloodsucking insects.
Texas, the second-largest state in the U.S., is no stranger to mosquito troubles.
Its diverse landscapes, ranging from coastal regions to inland forests, provide diverse breeding habitats for mosquitoes.
The warm climate and large bodies of water, such as the Gulf of Mexico, contribute to its significant mosquito populations.
Mississippi, situated in the heart of the Deep South, also experiences high mosquito activity.
The state's favorable climate, including long, hot summers and abundant rainfall, creates an environment conducive to mosquito breeding.
Additionally, the vast wetlands along the Mississippi River serve as breeding grounds for various mosquito species.
Factors Contributing To High Mosquito Populations In Each State
Several factors contribute to the high mosquito populations in these states. The warm and humid climates serve as the primary breeding conditions for mosquitoes.
Mosquitoes require water for their larvae to survive and develop into adults. The abundant water sources, such as swamps, marshes, and lakes, provide ideal breeding grounds for these insects.
In addition to the climate, the geographical features of each state play a crucial role.
For instance, Florida's extensive coastline and network of water bodies supply an ample source of standing water, perfect for mosquito breeding.
Similarly, Louisiana's vast wetlands and Texas' diverse landscapes create various breeding habitats.
Furthermore, human activities can inadvertently contribute to mosquito populations.
Standing water can accumulate in poorly maintained pools, neglected containers, or even discarded tires, creating mosquito breeding sites.
The lack of proper sanitation and drainage systems in some areas further exacerbates the issue.
Measures Taken To Control Mosquito Populations
Given the severe nuisance and potential health risks associated with mosquitoes, these states have implemented various measures to control their populations.
Local authorities and agencies often conduct regular surveillance and monitoring to identify breeding hotspots and develop appropriate strategies for mosquito control.
One common approach is larvicide treatment, where specific areas known to be breeding grounds are treated with chemicals that target mosquito larvae, ultimately preventing their progression into adult mosquitoes.
In addition, these states conduct extensive fogging and spraying programs to control adult mosquito populations.
Education and public awareness campaigns are also crucial in these mosquito-prone states.
They inform residents about mosquito prevention strategies, such as eliminating standing water sources and using protective measures like insect repellents.
Effective Mosquito Control Strategies For Homeowners
Homeowners in states with high mosquito populations can employ effective control strategies to combat these pests.
By implementing measures such as removing standing water, using mosquito repellents, and maintaining well-trimmed lawns, residents can reduce the mosquito population around their homes.
Mosquito Prevention Tips And Practices
Preventing mosquitoes from invading your home is the first line of defense against these pesky creatures.
By implementing simple measures, homeowners can reduce the mosquito population and create a safer environment for themselves and their families.
Here are some effective tips and practices to help you in your battle against mosquitoes:
Eliminate standing water: Mosquitoes breed in stagnant water, so it's crucial to eliminate any sources of standing water around your home. This includes emptying birdbaths, flowerpots, and potted plant saucers. Additionally, regularly cleaning out gutters and removing any water that has accumulated in discarded items can significantly reduce mosquito breeding grounds.
Maintain your yard: Keeping your yard well-maintained can discourage mosquitoes from setting up camp. Trim your grass regularly, as mosquitoes are attracted to tall grass and overgrown vegetation where they can find moisture and shade. It's also beneficial to remove any debris, such as fallen leaves or branches, as these can provide hiding spots for mosquitoes.
Use mosquito repellent: Applying mosquito repellent to exposed skin can provide temporary protection against mosquito bites. Look for products that contain ingredients such as DEET, picaridin, or oil of lemon eucalyptus. Remember to follow the instructions on the label and reapply as necessary.
Install window and door screens: Mosquitoes often gain entry to homes through open windows and doors. Installing screens on windows and doors can prevent mosquitoes from entering your living spaces while still allowing fresh air to circulate. Make sure to inspect and repair any damaged screens to ensure they remain effective.
Consider mosquito-repelling plants: Certain plants can act as natural mosquito repellents. Examples include citronella, lemongrass, lavender, and marigolds. Planting these in your yard or placing them in pots near seating areas can help deter mosquitoes.
Natural And Chemical Methods Of Mosquito Control
In addition to preventive measures, homeowners can employ various natural and chemical mosquito control methods to reduce mosquito populations in their vicinity.
These methods aim to disrupt the mosquito life cycle or repel and kill adult mosquitoes.
Some effective ways to control mosquitoes include:
Applying insecticides: Chemical insecticides can be an effective way to control mosquitoes. Spraying pesticides in mosquito-prone areas, such as vegetation and breeding sites, can help kill adult mosquitoes and prevent larvae from developing into adults. However, it's important to use these products according to the instructions provided and to choose environmentally-friendly options whenever possible.
Using mosquito traps: Mosquito traps utilize various techniques to attract and trap mosquitoes. Some traps use CO2 or UV light to lure mosquitoes, while others release chemicals that mimic human scent. These traps can be placed strategically around your property to capture and reduce the mosquito population.
Utilizing biological control agents: Certain natural predators, such as dragonflies and fish, feed on mosquitoes and their larvae. By introducing these predators into your yard or nearby bodies of water, you can create a more balanced ecosystem and decrease the mosquito population.
Using larvicides: Larvicides are chemical products specifically designed to kill mosquito larvae. They can be applied to standing water sources where mosquitoes breed, such as ponds, ditches, or uncovered containers. Using larvicides can prevent immature mosquitoes from developing into adults.
Importance Of Community-wide Mosquito Control Efforts
Mosquito control efforts should not stop at the individual homeowner level.
A community-wide approach is crucial for effectively reducing mosquito populations and minimizing the risk of mosquito-borne diseases.
When everyone in a community takes action to control mosquitoes, the impact is more substantial.
Here's why community-wide mosquito control efforts are important:
Reduced transmission of diseases: Mosquitoes are known carriers of various diseases, including Zika, dengue, and West Nile virus. By controlling mosquito populations on a community scale, the risk of disease transmission can be significantly decreased. This is particularly important in areas where these diseases are prevalent.
Shared responsibility: Mosquito control is a shared responsibility among residents, local authorities, and community organizations. By working together, it's possible to implement comprehensive mosquito control strategies and ensure long-term success.
Enhanced effectiveness: Community-wide efforts allow for a more coordinated and cohesive approach to mosquito control. By pooling resources and expertise, communities can implement integrated pest management programs, conduct targeted mosquito surveillance, and establish effective mosquito control policies.
Sustainable outcomes: Addressing mosquito problems at a community level can lead to more sustainable outcomes. By focusing on preventive measures, implementing eco-friendly control methods, and establishing long-term monitoring programs, communities can maintain mosquito populations at manageable levels without relying solely on chemical interventions.
Frequently Asked Questions For Which States Have The Most Mosquitoes
Which State Has More Mosquitoes?
Florida has more mosquitoes compared to other states.
What Us States Do Not Have Mosquitoes?
Mosquitoes can be found in all US states.
What Is The Mosquito Capital Of The Us?
Florida is known as the mosquito capital of the US due to its warm and humid climate, providing the ideal conditions for mosquito breeding and population growth.
What Is The Most Mosquito Infested City In The United States?
The city in the United States with the highest mosquito infestation is Houston, Texas.
Final Thoughts
As we wrap up our exploration, it's evident that certain states in the US are hotspots for mosquito activity.
By analyzing factors such as climate, habitat, and population, we've discovered that states like Florida, Texas, and Louisiana have the highest presence of mosquitoes.
Understanding this information can help us take necessary precautions to minimize the risk of mosquito-borne diseases and enjoy our outdoor activities to the fullest.
Stay informed, stay protected, and let's keep those tiny bloodsuckers at bay!