Mosquitoes come out in Colorado when the weather warms up, typically during the spring and summer months. However, their activity peaks from June to August.
Colorado's diverse climate and varying elevations create different mosquito habitats throughout the state, with certain regions experiencing heavier mosquito populations than others.
Understanding when mosquitoes are most active can help residents and visitors take necessary precautions to avoid mosquito bites and reduce the risk of mosquito-borne illnesses such as West Nile virus.
By staying informed about mosquito activity and employing prevention measures like using mosquito repellent and removing standing water, individuals can enjoy the outdoors in Colorado while minimizing the nuisance and health risks associated with mosquitoes.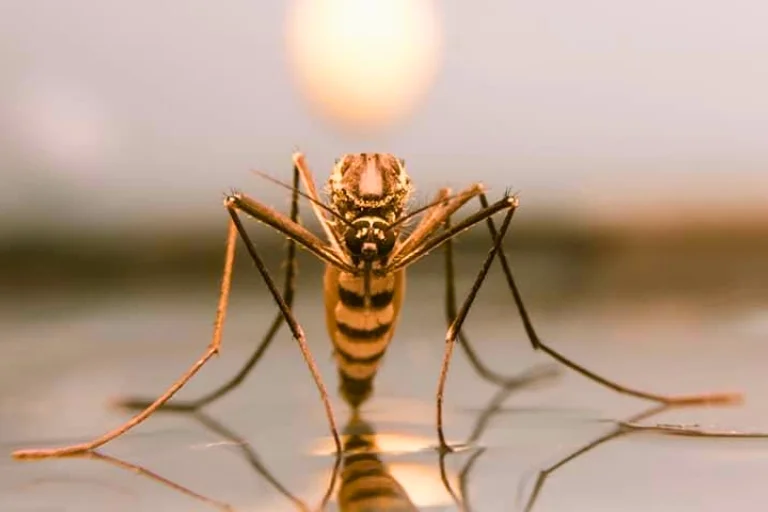 Understanding The Mosquito Season In Colorado
Mosquitoes make their appearance in Colorado during the warmer months, typically from late spring to early fall.
Understanding the mosquito season in Colorado is key to taking necessary precautions to protect yourself from these pesky insects.
When it comes to enjoying the great outdoors in Colorado, one of the peskiest obstacles can be dealing with mosquitoes.
These tiny insects are not only irritating but can also transmit diseases. That's why it's important to understand the mosquito season in Colorado, so you can take the necessary precautions to protect yourself.
Factors Influencing Mosquito Activity In Colorado
Mosquito activity in Colorado is influenced by several factors, including temperature, precipitation, and altitude. These factors directly affect their breeding and feeding habits.
Let's take a closer look at each of these factors:
Temperature: Mosquitoes thrive in warm temperatures. As the temperature rises, their metabolism accelerates, increasing their activity. In Colorado, mosquito activity is highest during the summer months when temperatures are consistently warm.
Precipitation: Mosquitoes require stagnant water to breed, so precipitation plays a crucial role in their activity. Heavy rainfalls can create breeding grounds for mosquitoes by causing water puddles or flooding. Thus, periods of increased rainfall, such as spring and early summer, can lead to a rise in mosquito populations.
Altitude: Altitude also plays a role in the mosquito season in Colorado. Higher elevations, such as the mountains, have cooler temperatures and less standing water, which are less favorable for mosquito breeding. However, areas at lower elevations, like the eastern plains, tend to have warmer temperatures and more standing water, providing an ideal habitat for mosquitoes.
The Main Mosquito Species Found In Colorado
In Colorado, several mosquito species are prevalent. The most common ones include:
Aedes mosquitoes: Aedes mosquitoes are known for their aggressive biting behavior and their ability to transmit diseases like West Nile virus and Zika virus. They are typically found in urban and suburban areas.
Culex mosquitoes: Culex mosquitoes are also known as the "house mosquitoes" and are primarily responsible for transmitting the West Nile virus. They prefer to breed in artificial containers, such as buckets or flowerpots, that collect water in residential areas.
Anopheles mosquitoes: Anopheles mosquitoes are known for transmitting malaria. However, in Colorado, the risk of malaria transmission is extremely low. These mosquitoes tend to breed in more rural or agricultural areas.
The Ideal Conditions For Mosquito Breeding In Colorado
For mosquitoes to breed successfully, they require specific conditions. Understanding these conditions can help you identify potential breeding grounds and take preventive measures.
Here are the ideal conditions for mosquito breeding in Colorado:
Standing water: Mosquitoes lay their eggs in standing water, so any stagnant or slow-moving water can become a breeding ground. This includes ponds, ditches, bird baths, and even neglected swimming pools.
Vegetation: Mosquitoes are attracted to dense vegetation and areas with tall grass. These provide shelter and protection for the adult mosquitoes and their offspring.
Warm weather: Mosquitoes thrive in warm temperatures, so the summer months are when their breeding activity is at its peak. During this time, it's crucial to take extra precautions to avoid mosquito bites.
By understanding the factors that influence mosquito activity, knowing the main mosquito species found in Colorado, and recognizing the ideal conditions for mosquito breeding, you can better prepare yourself and take the necessary steps to protect against these pesky insects.
Timing Of Mosquito Activity In Colorado
Mosquito activity in Colorado peaks during the warmer months, typically from late spring to early autumn.
It's important to be aware of these peak times to take necessary precautions and protect yourself from mosquito bites.
Early Spring: The Start Of Mosquito Season In Colorado
Early spring marks the beginning of mosquito season in Colorado, as the temperatures gradually rise and the weather becomes more favorable for mosquito emergence.
Mosquitoes thrive in moist environments, and with the snowmelt and increased rainfall during this time, their breeding grounds are replenished.
Temperature And Weather Patterns Affecting Mosquito Emergence
The warmth and humidity play a crucial role in determining mosquito activity and their emergence in Colorado.
As the temperatures consistently reach above 50°F (10°C) and the weather becomes more stable, mosquito populations start to thrive.
Common Mosquito Species Observed During This Time
Several mosquito species are commonly observed during early spring in Colorado, including the Aedes vexans, Anopheles punctipennis, and Culex tarsalis mosquitoes.
These mosquitoes can transmit diseases such as West Nile Virus and can be a nuisance to humans and animals alike.
Late Spring To Early Summer: Peak Mosquito Activity In Colorado
During late spring and early summer, mosquito activity reaches its peak in Colorado.
The temperatures are optimal for mosquito breeding and their populations explode during this time.
Mosquito Species Prevalent During This Period
The Aedes aegypti, Aedes triseriatus, and Culex pipiens mosquitoes are commonly found during late spring and early summer in Colorado.
These species are known for their aggressive biting behavior and are capable of transmitting diseases like Zika and West Nile Virus.
Factors Contributing To Increased Mosquito Activity
Several factors contributed to the increased mosquito activity during this period.
The rising temperatures, abundant water sources, and longer daylight hours create the perfect conditions for mosquito breeding.
Additionally, the increased human outdoor activities during this time offer more opportunities for mosquitoes to find blood meals.
Mid To Late Summer: Decline In Mosquito Activity
As the summer progresses, mosquito activity gradually declines in Colorado.
The changing weather patterns, including occasional rains and cooler temperatures, play a role in reducing their populations.
Reasons For Decreased Mosquito Populations
There are several reasons for the decrease in mosquito populations during mid to late summer.
The drying up of breeding habitats, reduced availability of warm temperatures, and the completion of the mosquito life cycle contribute to the decline in their numbers.
Steps To Alleviate Mosquito Problems During This Time
During mid to late summer, there are several steps you can take to alleviate mosquito problems in Colorado. These include:
Eliminate standing water sources: Remove any stagnant water from your property, such as birdbaths, old tires, or clogged gutters, as these are potential breeding grounds for mosquitoes.
Use mosquito repellents: Apply EPA-approved mosquito repellent to exposed skin to prevent mosquito bites.
Wear protective clothing: Cover up with long-sleeved shirts, long pants, and socks when spending time outdoors, especially during dawn and dusk when mosquitoes are most active.
Install screens: Make sure windows and doors are properly screened to prevent mosquitoes from entering your home.
Maintain your yard: Keep grass and vegetation trimmed, remove debris, and regularly clean out gutters to minimize mosquito resting areas.
By following these preventive measures, you can significantly reduce mosquito populations and enjoy a more comfortable outdoor experience.
Prevention Tips For Mosquitoes In Colorado
Mosquitoes can be a nuisance when they come out in Colorado, especially during the warmer months.
Not only do they leave itchy bites, but they also pose a potential health risk by carrying diseases such as West Nile virus. To keep these uninvited guests at bay, it is essential to take preventive measures.
Here are some effective methods and tips you can implement to prevent mosquitoes from taking over your home and outdoor spaces:
Eliminating Mosquito Breeding Sites
One of the most crucial steps in preventing mosquito infestation is eliminating their breeding sites.
Mosquitoes lay their eggs in stagnant water, so make sure to empty any containers that can collect water, such as old tires, buckets, or flower pots.
Check your yard for any uncovered pools, puddles, or bird baths and fix any drainage issues to prevent water stagnation.
Identifying And Removing Stagnant Water Sources
In addition to eliminating obvious stagnant water sources, it's important to identify less apparent ones as well.
Mosquitoes can breed in as little as a bottle cap's worth of water. Keep an eye out for areas where water can accumulate, such as clogged gutters, rain barrels, and even small depressions in your lawn.
Regularly clean and empty these sources to stop mosquitoes from multiplying.
Cleaning Gutters And Maintaining Outdoor Areas
Clogged gutters can become prime breeding grounds for mosquitoes. Regularly clean them to prevent water from pooling.
Additionally, maintain your outdoor areas by trimming overgrown vegetation and regularly mowing the lawn.
Mosquitoes often hide in tall grass and shrubs, so keeping them well-maintained reduces their preferred habitats.
Protecting Yourself From Mosquito Bites
While prevention is key, protecting yourself from mosquito bites is equally important.
Whenever you spend time outdoors, especially during dawn and dusk when mosquitoes are most active, wear long sleeves, long pants, and socks to minimize exposed skin.
Consider using mosquito nets or screens for windows and doors to keep mosquitoes out of your living spaces.
Using Mosquito Repellents And Wearing Protective Clothing
Applying mosquito repellents containing DEET, picaridin, or oil of lemon eucalyptus is an effective way to repel mosquitoes.
When applying repellents, follow the instructions on the label carefully. Additionally, wear light-colored clothing as mosquitoes are attracted to dark colors.
Creating A Mosquito-free Environment At Home
Create a mosquito-free environment by installing and maintaining window and door screens.
Repair any tears or gaps that mosquitoes can sneak through. Consider using outdoor fans, as they not only provide a cool breeze but also make it difficult for mosquitoes to fly and land on you.
Seeking Professional Mosquito Control Services
If you're dealing with a persistent mosquito problem, it may be worth seeking professional help.
Professional mosquito control services have the expertise and tools to identify and address mosquito breeding areas.
They can also recommend and apply targeted treatments to reduce mosquito populations in your surroundings.
The Benefits Of Hiring Experts For Mosquito Prevention
By hiring experts for mosquito prevention, you can save time, effort, and frustration. Professionals are trained to spot potential breeding sites that may go unnoticed by the untrained eye.
With their knowledge and experience, they can implement effective strategies to control mosquitoes and keep them at bay.
Effective Methods Used By Professionals In Colorado
Source reduction: Eliminating standing water sources.
Larviciding: Applying larvicides to control mosquito larvae.
Misting treatments: Applying insecticides using specialized misting systems.
Fogging: Spraying insecticides in outdoor spaces to reduce adult mosquito populations.
Barrier treatments: Applying insecticide barriers around your property to repel and kill mosquitoes.
Natural Remedies For Mosquito Control
If you prefer natural alternatives, there are several remedies you can try. Plant mosquito-repellent plants, such as citronella, lavender, and marigolds, in your garden.
These plants emit scents that mosquitoes find repellent. You can also use essential oils, such as lemon eucalyptus, lavender, or peppermint, as natural mosquito repellents. Dilute the oils in a carrier oil and apply them to exposed skin.
Educating Your Community About Mosquito Prevention
The fight against mosquitoes is a collective effort. Educating your community about mosquito prevention can help create awareness and encourage everyone to take necessary precautions.
Share information about breeding sites and preventive measures through community forums, social media, and local newsletters.
Participating In Local Mosquito Control Programs
Many areas have local mosquito control programs that include surveillance, testing, and targeted treatments.
Participating in these programs can contribute to the overall reduction of mosquito populations.
Stay informed about local initiatives and join efforts to combat mosquitoes in your area.
Spreading Awareness About The Importance Of Mosquito Prevention
Spread awareness about the importance of mosquito prevention among your friends, family, and neighbors.
Highlight the potential health risks associated with mosquito-borne diseases and emphasize that prevention is key.
Encourage others to implement the preventive measures mentioned earlier to protect themselves and their surroundings.
By taking proactive steps and following these prevention tips, you can significantly reduce mosquito populations in your surroundings, making your outdoor experience in Colorado more enjoyable and worry-free.
FAQs Of When Do Mosquitoes Come Out In Colorado
What Time Do Mosquitoes Come Out In Colorado?
Mosquitoes in Colorado typically come out at dusk and dawn.
Are Mosquitoes A Problem In Colorado?
Yes, mosquitoes can be a problem in Colorado due to its varied climate and abundant water sources.
Which Months Are Mosquitoes Most Active?
Mosquitoes are most active during the warmer months, typically from spring to fall. These months provide the ideal conditions for their breeding and survival due to higher temperatures and increased humidity.
Is 2023 A Bad Year For Mosquitoes?
In 2023, mosquito activity can vary depending on factors like weather and location. It's important to take precautionary measures, such as using repellents and eliminating standing water, to minimize their presence and potential impact. Stay informed about local mosquito control efforts for a better understanding of the situation in your area.
Final Thoughts
Understanding the seasonal patterns of mosquito activity in Colorado is crucial for effective prevention and protection.
By being aware of the peak times for mosquito activity and taking necessary precautions, such as using mosquito repellent and eliminating standing water, individuals can enjoy their outdoor activities without being bothered by these pesky insects.
So, be prepared and stay mosquito-free throughout the warm months in Colorado.