Certain soaps, such as those containing citronella or eucalyptus oil, are effective in repelling mosquitoes. These soaps emit fragrances that mosquitoes find unpleasant, keeping them away.
Soap can be a useful tool in keeping mosquitoes at bay. Certain types of soap, like those formulated with ingredients such as citronella or eucalyptus oil, emit fragrances that mosquitoes find unpleasant.
These soaps can act as a natural repellent, helping to keep mosquitoes away.
By incorporating these mosquito-repelling soaps into your daily hygiene routine, you can enjoy outdoor activities without the annoyance of mosquito bites.
So, if you want to reduce your encounters with these pesky insects, consider using soap that harnesses the power of citronella or eucalyptus oil to keep mosquitoes at a distance.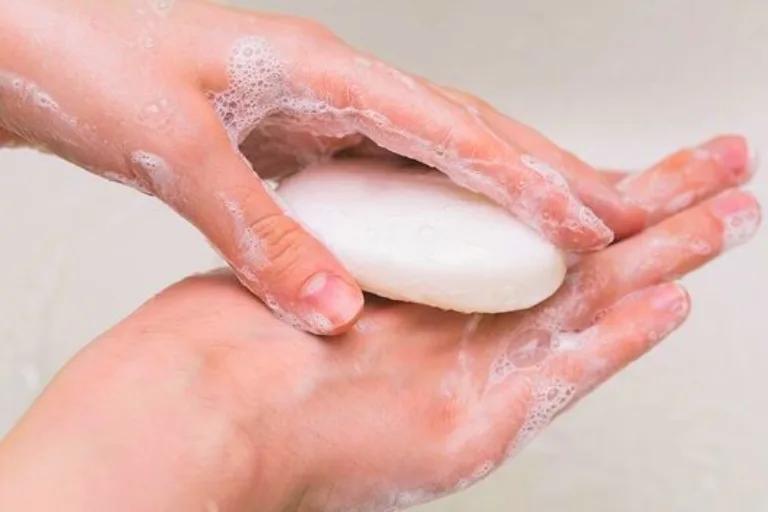 What Soap Keeps Mosquitoes Away: A Powerful Solution
Mosquitoes can be a nuisance, turning a peaceful evening into a battle against itchy bites.
Fortunately, there is a simple yet powerful solution: soap. Yes, soap can keep those pesky mosquitoes away.
In this article, we will dive into the understanding of the mosquito problem and discover how to choose the right soap for mosquito repellent effectively.
Understanding The Mosquito Problem
Mosquitoes are not just annoying; they also carry various diseases such as malaria, dengue, and Zika virus.
Their blood-sucking bites can leave you itching for days. While commercial mosquito repellents are available, they often contain synthetic chemicals that can be harmful to human health and the environment.
However, there is a natural solution that can effectively repel these irritating insects, and that is soap.
Soap acts as a barrier between your skin and mosquitoes, making it difficult for them to land and bite.
But not all soaps are equally effective. That leads us to the next important point: choosing the right soap for mosquito repellent.
Choosing The Right Soap For Mosquito Repellent
The effectiveness of soap as a mosquito repellent depends on its ingredients and properties.
When selecting a soap for this purpose, look for the following characteristics:
Natural ingredients: Opt for soaps made with natural ingredients such as essential oils, neem, citronella, or eucalyptus.
Long-lasting scent: Mosquitoes are repelled by certain fragrances. Choose a soap that has a long-lasting scent to keep these insects at bay.
Chemical-free: Avoid soaps containing synthetic chemicals, as they can be harmful to you and the environment.
Gentle and moisturizing: Mosquito-repellent soaps should still be gentle on your skin and moisturizing, preventing dryness and irritation.
Using tips of the right soap for mosquito repellent:
Apply the soap all over the exposed areas of your body, such as your arms and legs.
Reapply the soap every few hours or as needed, especially if you are sweating or in a mosquito-infested area.
Use the soap regularly to provide consistent protection.
Combine soap usage with other mosquito control measures, such as wearing protective clothing and removing standing water.
By choosing the right soap with natural ingredients and incorporating it into your routine, you can effectively repel mosquitoes and enjoy your outdoor activities without constant interruptions from these buzzing pests.
Remember, it's essential to choose a soap that is not only effective but also safe for you and the environment.
So next time you head outside, consider reaching for a mosquito repellent soap and experience the power of this natural solution.
Types Of Soaps For Mosquito Repellent
When it comes to protecting yourself from annoying mosquito bites, using the right soap can be surprisingly effective.
Certain types of soaps contain natural ingredients that act as repellents, while others utilize chemical compounds to repel mosquitoes.
Natural Soap Options
Natural soaps are a popular choice for those looking for an eco-friendly and skin-friendly mosquito repellent.
These soaps usually contain plant-based ingredients that naturally repel mosquitoes. Here are two commonly used natural soap options:
Citronella soap
Citronella soap is made from an essential oil extracted from citronella grass. This oil has a strong scent that repels mosquitos.
Using citronella soap not only helps keep mosquitos at bay but also leaves you with a refreshing scent. It is a great natural alternative to chemical-based mosquito repellents.
Neem oil soap
Neem oil soap is another natural option for repelling mosquitoes. Neem oil contains compounds that interfere with the feeding and reproductive abilities of mosquitoes, making it difficult for them to survive.
Using neem oil soap not only provides you with protection but also moisturizes and nourishes your skin.
Chemical-based Soap Options
If you prefer a stronger and longer-lasting mosquito repellent, chemical-based soaps are an excellent choice.
These soaps contain specific chemicals that mosquitoes find unpleasant, effectively repelling them. Here are two common chemical-based soap options:
DEET-based soap
DEET is a powerful mosquito-repellent chemical that has been widely used for many years. Soap-containing DEET offers long-lasting protection against mosquitoes.
It works by interfering with the mosquito's olfactory receptors, making it difficult for them to locate humans. DEET is the most commonly used active ingredient found in insect repellents.
Picaridin-based soap
Picaridin is another effective chemical compound used in mosquito repellent soaps. It works by blocking the mosquito's ability to detect human skin.
Soap containing picaridin offers a good balance between effectiveness and skin-friendliness.
Many people find picaridin-based soap a preferable alternative to DEET for its milder scent and lack of skin irritation.
Whether you prefer natural alternatives or chemical-based options, using mosquito-repellent soap can significantly reduce your risk of mosquito bites.
Consider your preferences and needs when choosing the right soap for your mosquito repellent routine.
Factors To Consider When Selecting A Soap
Selecting the right soap that can effectively keep mosquitoes away is essential for protecting yourself and your loved ones from mosquito bites.
However, with so many options available in the market, it can be overwhelming to choose the best soap.
To help you make an informed decision, here are some important factors to consider:
Effectiveness Against Mosquitoes
When it comes to selecting a soap that repels mosquitoes, it is crucial to opt for one that is proven to be effective against these pesky insects.
Look for soaps that contain natural ingredients known for their mosquito repellent properties such as citronella, neem, or eucalyptus.
These ingredients have been used for centuries as natural deterrents for mosquitoes.
Additionally, consider soaps with essential oils known for their mosquito-repelling qualities, such as lavender oil, lemon grass oil, or tea tree oil.
Skin Sensitivity And Allergies
Another important factor to consider is your skin type and any sensitivities or allergies you may have.
Some soaps contain harsh chemicals or artificial fragrances that can irritate sensitive skin or cause allergic reactions.
If you have sensitive skin or are prone to allergies, opt for soaps that are hypoallergenic and free from harsh chemicals like sulfates and parabens.
Look for soaps with gentle and moisturizing ingredients like shea butter, aloe vera, or coconut oil, which not only repel mosquitoes but also nourish and protect your skin.
Longevity Of Mosquito Protection
When selecting a mosquito-repellent soap, consider how long the protection lasts. Some soaps offer protection for only a few hours, while others offer extended protection for several hours.
Choose a soap that provides long-lasting mosquito protection to ensure that you stay protected throughout your outdoor activities, whether it's a short hike or a day-long picnic.
Ease Of Use And Application
The ease of use and application of a mosquito-repellent soap is also a crucial factor to consider.
Look for soaps that are convenient to carry and use, especially when you are traveling or on the go.
Bar soaps in a compact size or liquid soaps in portable containers are ideal choices.
Additionally, consider soaps that are easy to apply and lather, ensuring complete coverage on exposed skin areas.
Tips For Using Mosquito Repellent Soap Effectively
Mosquitoes can be not only annoying but also carry various diseases. Using mosquito repellent soap can be an effective way to keep these pesky insects at bay.
However, to get the best results, it is important to use the soap correctly. Here are some tips to help you use mosquito repellent soap effectively:
Proper Lathering And Coverage
When using mosquito repellent soap, it is crucial to lather your body thoroughly. Make sure to cover all exposed skin, paying extra attention to areas where mosquitoes are more likely to bite, such as arms, legs, and neck.
Proper lathering ensures that the soap's active ingredients are evenly distributed, maximizing its repellent effect.
Frequency Of Application
For optimal mosquito protection, it is recommended to apply mosquito repellent soap every few hours, especially in areas with high mosquito activity.
However, the frequency of application may vary depending on factors such as the soap's strength and your level of outdoor activities.
Keep in mind that sweating or water contact may reduce the effectiveness of the soap, so reapply after swimming or heavy perspiration.
Avoiding Soap Contact With Eyes And Mucous Membranes
Although mosquito repellent soap is safe for external use, it is essential to avoid contact with sensitive areas such as eyes and mucous membranes.
To protect these areas, use mild soaps or specific repellent products designed for facial use.
Always rinse thoroughly after using the soap to remove any residual product from your hands before touching your face.
Additional Protection Measures Against Mosquitoes
While mosquito repellent soap can provide partial protection against mosquitoes, it is advisable to adopt additional measures for comprehensive mosquito control.
These measures include:
Wearing long-sleeved shirts and pants when outdoors, especially during dawn and dusk.
Using mosquito nets while sleeping or in outdoor areas with high mosquito activity.
Eliminate stagnant water sources around your home, as they serve as breeding grounds for mosquitoes.
Apply insect-repellent lotions or sprays to areas not covered by the soap, such as the face and exposed skin.
Using fans or air conditioning to create air movement, as mosquitoes are less likely to fly in windy environments.
By combining these additional protection measures with the proper use of mosquito repellent soap, you can significantly reduce your exposure to mosquitoes and enjoy your time outdoors without constant buzzing and irritating bites.
FAQs For What Soap Keeps Mosquitoes Away
What Kind Of Soap Repels Mosquitoes?
Certain soaps with ingredients like citronella, neem oil, or lemon eucalyptus can repel mosquitoes.
What Smell Does Mosquito Hate?
Mosquitoes hate the smell of citronella, lavender, eucalyptus, and peppermint.
Does Dawn Soap Keep Mosquitoes Away?
Yes, Dawn soap can help repel mosquitoes due to its scent and ingredients. The soap contains citronella and other detergents that mosquitoes find unappealing. Applying a small amount of diluted Dawn soap on your skin may help keep mosquitoes away.
Does Irish Spring Bar Soap Keep Mosquitoes Away?
No, Irish Spring bar soap does not effectively repel mosquitoes. While some people may claim its scent acts as a deterrent, there is no scientific evidence to support this. To keep mosquitoes away, it is best to use proven mosquito repellents containing DEET or other recommended ingredients.
Final Words
Overall, finding the right soap to repel mosquitoes can make a significant difference in preventing those irritating bites.
With the various options available, such as citronella soap, lemon eucalyptus soap, or even neem oil soap, you can protect yourself from these pesky insects naturally.
So, whether you're camping, gardening, or simply enjoying the outdoors, choose a soap that contains natural mosquito repellents to keep these unwelcome guests at bay.
Stay mosquito-free and enjoy your time outside!